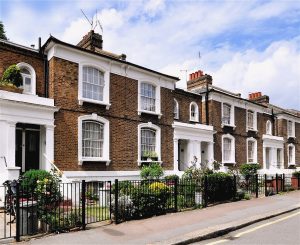 Q. Kindly give our readers an introduction to your business. Please include what your business is all about, in which city you are located and if you have offices in multiple locations/ cities.
A. The Window Sanctuary, is a family run company with a strong emphasis on security, supplying and installing first class products: Timber, aluminum, composite wood windows and doors, to discerning homeowners. Offering unrivalled customer service to ensure clients received, sound advice, ensuring our products enhance the character of their home, for years to come. We have a small showroom in Brasted High Street, Westerham, Kent and once established will look at other possible locations.
From our Brasted showroom we look to service homeowners within a 15 mile radius as we only directly employ local highly skilled fitters.
Q. Kindly give us a brief description about yourself (it should include your brief educational or entrepreneurial background and list some of your major achievements).
A. I was educated at St Dunstans College, Catford, London and went on to study Hospitality and Tourism at college. I have always had an interest in customer facing industries and first class customer service which led me to a career in high end restaurants at the age of just 19. During this time I worked for Conran (Quaglinus), Bank etc and obtained 12 year's experience, which I found highly enjoyable and motivational. The patter of tiny feet then came along in my son Henry. I knew from that point that the unsociable hours had to stop. The steer of the family business beaconed and I started study at Business School in Croydon, while working full time as a Regional Sales Manager at The Heritage Window Company. I successfully gained my Diploma aged 38 and went on to increase sales at the Kent office to 1.5 million a year.
Q. What inspired you to (start a new business venture) or (to make significant changes in an existing business)? How did the idea for your business come about?
A. I wanted to carry on the family tradition of providing first class products and excellent customer service and the idea of building something from scratch that was my own and a foundation for my son's future, gives me the same buzz and motivation I had when I first started working all those years ago.
Q. What three pieces of advice would you give to budding entrepreneurs?
A. Believe in yourself, listen to your feelings and make time for yourself.
Q. What would you say are the top three skills needed to be a successful entrepreneur?
A. Vision, determination and belief.
Q. How many hours do you work a day on average?
A. 8-10 hours
Q. To what do you most attribute your success?
A. A steady flow of orders that keeps our staff busy and builds our reputation
Q. How do you go about marketing your business? What has been your most successful form of marketing?
A. Various forms to increase name awareness. Networking groups, magazine adverts and editorial, mailshots, website, PPC.
Q. Where did your organizations funding/capital come from and how did you go about getting it? How did you obtain investors for your venture?
A. My self and other directors obtained a business loan
Q. What is the best way to achieve long-term success?
A. Simply do what you say you are going to
Q. Where you see yourself and your business in 5 – 10 years?
A. With a thriving Brasted showroom, successful franchise to roll out in Surrey and East Sussex
Q. Excluding yours, what company or business do you admire the most?
A. Virgin. They built their business around their staff. Without knowledgeable, well trained staff you are nothing!
Q. How important have good employees been to your success?
A. Fundamental to success, Sarah Easton worked with at The Heritage Window Company and simply had to come along for the ride.
Q. What motivates you?
A. Customer satisfaction, family and success
Q. What are your ideals?
A. Healthy thriving business that once steady runs itself
Q. How do you generate new ideas?
A. Internet, industry magazines, listening to customers ideas/visions
Q. How do you define success?
A. Complete customer satisfaction
Q. How do you build a successful customer base?
A. Consistent customer experience builds a good reputation
Q. What is your favorite aspect of being an entrepreneur?
A. Being able to turn ideas/dreams into reality
Q. What has been your most satisfying moment in business?
A. Completing a large installation in Vicarage Court, in central London. The customer feedback was outstanding.
Q. What do you feel is the major difference between entrepreneurs and those who work for someone else?
A. Freedom
Q. What kind of culture exists in your organization? How did you establish this tone and why did you institute this particular type of culture?
A. Forward thinking, enthusiastic approach, team ethics and team culture
Q. In one word, characterize your life as an entrepreneur.
A. Satisfying
Q. If you had the chance to start your career over again, what would you do differently?
A. Been my own boss sooner and taken more risks
Q. How has being an entrepreneur affected your family life?
A. Less free time
Q. How did you decide on the location for your business?
A. Its on the main road from Sevenoaks to Oxted. It's also a quant village full of antique shops.
Q. Do you believe there is some sort of pattern or formula to becoming a successful entrepreneur?
A. Hard work, vision and belief in yourself
Q. If you could talk to one person from history, who would it be and why?
A. Winston Churchill a natural born leader and true gentleman
Q. Who has been your greatest inspiration?
A. My father
Q. What book has inspired you the most? (OR what is your favorite book?)
A. Shantaram – Gregory David Roberts
Q. What are your hobbies? What do you do in your non-work time?
A. Spend quality time with my son and attend football games
Q. What makes you happy?
A. Making sure my son is happy
Q. What sacrifices have you had to make to be a successful entrepreneur?
A. Less time with family and friends
Q. If you were conducting this interview, what question would you ask?
A. What's the first thing that motivates you every morning