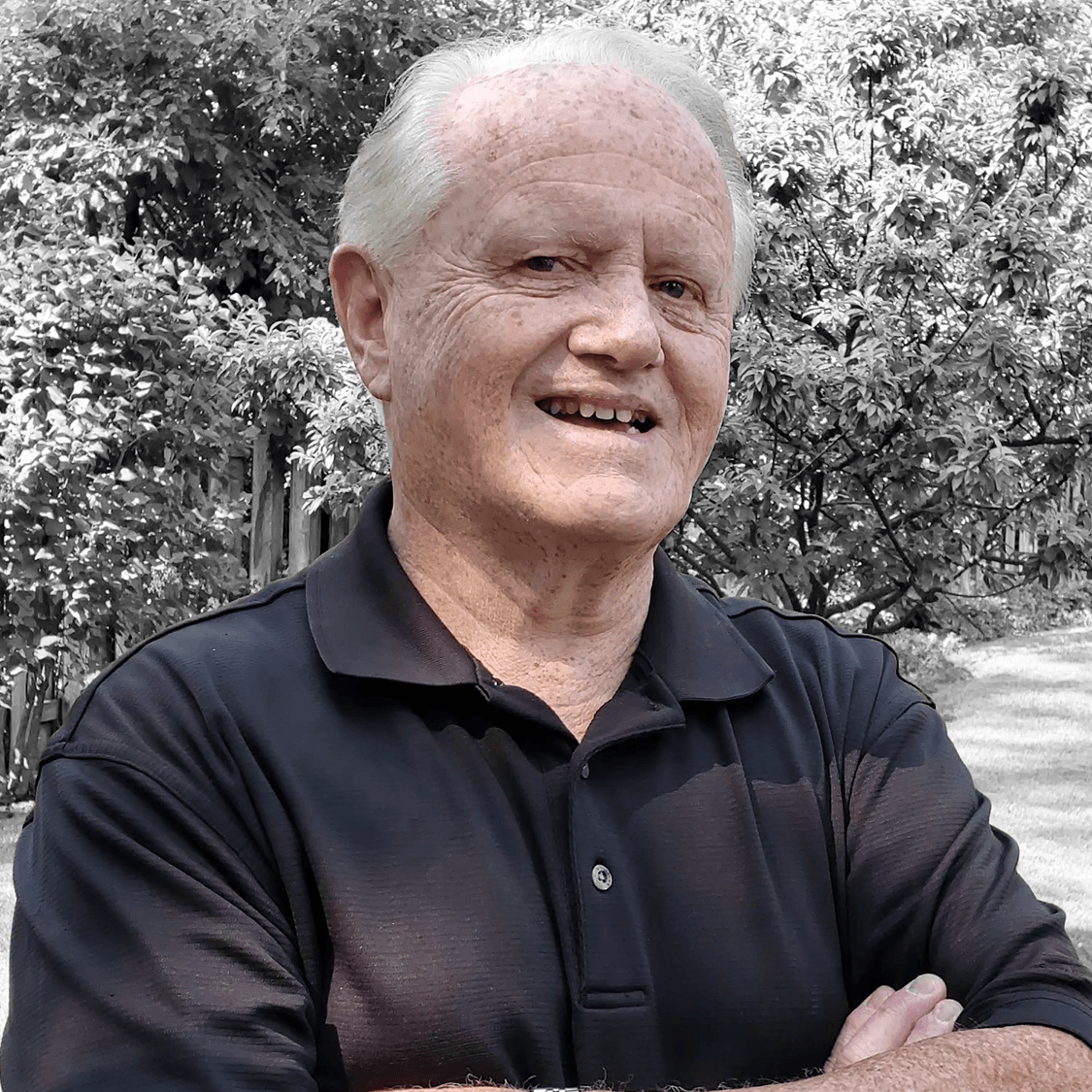 Q. Kindly give our readers an introduction to your business. Please include what your business is all about, in which city you are located and if you have offices in multiple locations/ cities.
A. Factory Rep Blinds is a family owned, full service window covering company providing homeowners, businesses, architects and contractors with every kind of window treatment solution. We provide an in-person, start-to-finish experience that is superior to online or box store experiences. From delivering samples to your home where you can touch, feel and see, to measuring and installation, we do all the work.
We are located in Spokane, WA and serve the greater Spokane and Coeur d'Alene areas.
Q. Kindly give us a brief description about yourself (it should include your brief educational or entrepreneurial background and list some of your major achievements).
A. Written by Gerry Yates, founder of Factory Rep Blinds:
I started Factory Rep Blinds after 36 years representing window covering manufacturers. During my time as a factory rep, I trained hundreds of interior designers and assisted in thousands of projects – helping with measuring, installation and answering questions that the end user might have.
Combined with the training that the factories provided, this real-world experience really set me apart. See, most factory reps can repeat the factory talking points and help with basic installation. But what about when a job goes sideways? Or tricky or complex installations? How about motorized shades or skylights – where scaffolding is involved?
I learned early on that the best way to gain loyalty is to become an invaluable resource to my customers. I would do things that other reps just didn't want to do.
If there was a difficult install they were having trouble with, I'd help them complete it. If there were questions they couldn't answer, I'd research and find the answers for them. It didn't take long for the best interior designers and window covering re-sellers in my territory to see the added value.
Q. What inspired you to (start a new business venture) or (to make significant changes in an existing business)? How did the idea for your business come about?
A. Being a factory rep was a very rewarding career. The best part was learning how to help my interior design clients help overcome challenges that THEIR customers faced.
Whether it was a homeowner on a budget who was trying to maintain a view but still protect against the sun's UV rays or an architect wanting motorized screens for angled or arched windows, I had the opportunity to find workable solutions for just about every scenario.
As rewarding of a career as this was, years on the road though take their toll. For quite some time my wife Rosa and I had wanted to find a way to put all this experience to good use, while being there for our grown children, grandchildren and even great grandchildren.
The idea of starting our own business took shape. We'd start a window covering business that combined industry knowledge with a superior customer experience – knowing what it is that most homeowners really want. They want the most attractive, functional window coverings, on a workable budget, with the least amount of hassle possible.
With this, Factory Rep Blinds was born.
Q. What three pieces of advice would you give to budding entrepreneurs?
A. The advice I'd give budding entrepreneurs is three-fold:
1) Know your market. Is there really a market for my product or service? Is the market large enough to support my business? Most entrepreneurs have GREAT ideas. And, they have good solutions to real problems. However, is there enough of a market willing to spend money to solve those problems with the solution they provide?
That's the million-dollar question, so to speak. Before launching a business and finding the answer through trial and error, do your homework. Are there other solutions already on the market? What do they cost compared to your product? How many people have the problem that your product or service seeks to solve? Do these people have the disposable income to afford your product or service?
Many of these questions can at least be partially answered through some online digging. Talk to people in the industry to get their opinion. What has worked? What hasn't. Know your market BEFORE launching your business.
2) Know yourself and what unique value you bring to the table. What's so great about you or your product that someone would pay YOU instead of someone else? Know what this is, and be able to quickly, succinctly explain it. If you can't, then you need to evaluate how to add value.
3) Be willing to adapt. The market is dynamic. If you come up with a great idea, know that others will try to copy it. This is where you have to be willing to learn from others and the market and continually improve your ideas. Don't be afraid to be wrong or admit it when you see someone else with a really good idea. Adopt and leverage it.
Q. What would you say are the top three skills needed to be a successful entrepreneur?
A. A great work ethic combined with endurance and self-awareness. You have to be willing and able to work hard. And do it for a long period of time, even when facing obstacles. And you need to be self-aware – willing to ask difficult questions and give honest answers… to yourself.
Q. How many hours do you work a day on average?
A. It's rare that I work less than 12 hours in a given day. Some days it's 14 hours.
Q. To what do you most attribute your success?
A. Hard work and being willing to do things my competitors don't want to do.
Q. How do you go about marketing your business? What has been your most successful form of marketing?
A. We use a variety of marketing channels – from television ads to local niche publications. Believe it or not, local television has surprised us in it's return on investment.
Q. Where did your organizations funding/capital come from and how did you go about getting it? How did you obtain investors for your venture?
A. We've avoided debt and been able to fund every aspect of our business through our savings.
Q. What is the best way to achieve long-term success?
A. The best way to achieve long-term success is to work hard and treat people the way you want to be treated.
Q. Where you see yourself and your business in 5 – 10 years?
A. I see Factory Rep Blinds being a successful family-owned business for years to come, even as I transition to retirement. We've got a great team in place to run the business in years to come as Rosa and I enjoy retirement more. Of course, I can't see myself sitting around doing nothing, so maybe I'll do filing, wash the company vehicles or organize the receiving area. Who knows?
Q. Excluding yours, what company or business do you admire the most?
A. I admire family-owned retail businesses. Whether it's a small town Mom and Pop grocery store or a restaurant in a highly competitive urban area, retail is tough. The hours are long and the customers are demanding. So a successful family owned business really earns my respect.
Q. How important have good employees been to your success?
A. Great employees have been critical to Factory Rep Blinds' success. Having people I can trust to implement and even improve upon our vision makes all the difference in the world. It's not easy finding people who are personable, honest and care about their work. But when you find these people, hang onto them and treat them well. They're worth it!
Q. How long do you stick with an idea before giving up?
A. Personally I'll probably continue working full-time for another 5 years.
Q. What motivates you?
A. Providing for my wife Rosa and leaving a successful business to my kids and grandkids motivates me.
Q. What are your ideals?
A. It might sound cliché, but my ideals really stem from the teachings of Jesus. "Treat others the way you want them to treat you" and "A man reaps what he sows." Do right by others and work hard.
Q. How do you generate new ideas?
A. I generate new ideas by not trying to generate new ideas. Taking a road trip or just letting my mind wander while on a drive to a customer's house is often when new ideas pop up.
Q. How do you define success?
A. I define success as being financially stable and leaving a legacy worth following to my children and grandchildren.
Q. How do you build a successful customer base?
A. Our customer base is built by making sure we treat each and every customer like they were family. When people know you care about them, are competent and trustworthy, they refer their friends.
Q. What is your favorite aspect of being an entrepreneur?
A. I love the challenge of doing things others thought I couldn't do, and finding solutions to problems that people have. The process of creating value – coming up with ideas and implementing them is quite fulfilling.
Q. What has been your most satisfying moment in business?
A. Without a doubt, those moments where I can see my family benefit from the years of
hard work is the most satisfying.
Q. What do you feel is the major difference between entrepreneurs and those who work for someone else?
A. People who work for others can be self-motivated. And I've always told my kids that regardless of who they work for, they should think of themselves as being self-employed. That said, the difference between working for yourself and working for others is the intensity involved. When you work for yourself, there is no paycheck to rely on, except what you bring to the table. Entrepreneurs operate with more intensity because they have more on the line, every day. No sales, no food. No sales, no gas for the car. No sales, no mortgage payment. It's that simple.
Q. What kind of culture exists in your organization? How did you establish this tone and why did you institute this particular type of culture?
A. I'd say our organization has a fun, down to earth culture. It's not really something we set about trying to establish, but is more an extension of who we are. Everyone at Factory Rep Blinds is legitimate and down to earth. We like to have fun and even poke fun at ourselves from time to time.
Q. In one word, characterize your life as an entrepreneur.
A. Busy.