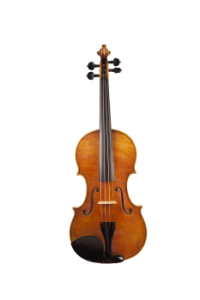 Q. Kindly give our readers an introduction to your business. Please include what your business is all about, in which city you are located and if you have offices in multiple locations/cities.
A. Ronald Sachs Violins is a full-service, professional violin shop that specializes in the sale, rental, repair and restoration of the violin family (violin, viola, cello, and bass). We have 7 locations: Lilburn GA, Suwanee GA, Wilmington NC, St. Petersburg FL, Avondale Estates GA, Peachtree City GA, Marietta GA.
Q. Kindly give us a brief description about yourself (it should include your brief educational or entrepreneurial background and list some of your major achievements).
A. I have a Masters degree from UGA in cello performance. I played and taught cello professionally for 15 years. I free-lanced with symphony orchestras, chamber ensembles and as a soloist. I also owned and operated a booking agency for special events (weddings, private parties) before Ronald Sachs Violins.
Q. What inspired you to (start a new business venture) or (to make significant changes in an existing business)? How did the idea for your business come about?
A. Culmination of parternships with Ron and my mentor, graduate professor, Dr. Skip Taylor. They pulled him into the business because they knew whwere I was on my career, teaching at the university, and it was time for something different. I could reach more people and become the face of Ron;s brand and spread the word about the business. What three pieces of advice would you give to budding entrepreneurs?
Q. What would you say are the top three skills needed to be a successful entrepreneur?
You must be willing to work long hours
Have skill in networking. Connections from inside and outside the business are incredibly important.
Believe in what you're doing and who you're working with
Q. How many hours do you work a day on average?
A. Anywhere from 10-18 hours a day, depending on the day (not always in the office, but on the computer)
Q. To what do you most attribute your success?
A. I don't feel like I'm a success yet, but I know that I am building a strong business and that we, as a company, are working hard to meet our goals and exceed them.
Q. How do you go about marketing your business? What has been your most successful form of marketing?
A. I use Social Media, like Facebook and Instagram, to spread the word. That has been the most successful. I also have built relationships with schoolteachers and their students in the counties around the stores. We go to music education conferences in order to meet or re-meet people who are interested in stringed instruments.
Q. Where did your organizations funding/capital come from and how did you go about getting it? How did you obtain investors for your venture?
A. We re-invest in the business.
Q. What is the best way to achieve long-term success?
A. You have to keep setting goals for yourself and making yourself more visible to the public. Also increasing the volume of instruments for sales and rentals while maintaining high quality is key.
Q. Where do you see yourself and your business in 5 – 10 years?
A. I want to have more stores up and running and our online presence rocking and rolling. I am planning a non-profit organization for lower-income families and those who cannot afford stringed instruments. Finally, I want Ronald Sachs to become more competitive and nationally and internationally known.
Q. Excluding yours, what company or business do you admire the most?
A. That's a tough one. I always have liked Volkswagen because they not only sell cars, but they sell a lifestyle. They keep customers long-term. At Ronald Sachs Violins, we want that customer satisfaction as well.
For more information visit us at https://ronaldsachs.com/
Ronald Sachs Violins
836 Pleasant Hill Rd,
Lilburn, GA, 30047
Tel No.: (678) 506-7559
Business Email Id: info@ronaldsachs.com
Business Hours: Tues-Sat 11am-6pm