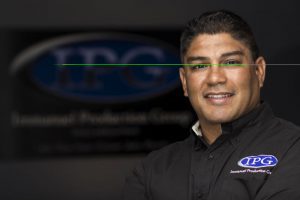 Q: Kindly give our readers an introduction to your business. Please include what your business is all about, in which city you are located and if you have offices in multiple locations/ cities.
Ans: IPG Rentals is an online video production rental company that can help you with almost any size video production. We rent video equipment, audio equipment, Lighting, drones, Steadicams, gimbals, 360 video and all sorts of support gear for your production.
Q: Kindly give us a brief description about yourself (it should include your brief educational or entrepreneurial background and list some of your major achievements).
Ans: IPG Rentals is owned by Dondi Sanchez, a 26+ veteran of the TV and video production industry. Along with many other awards he is also an Emmy award winning videographer. HE started his company Immanuel Production Group back in 2005. IPG is a multimedia production company that specializes in video production, web design, aerial video and photography along with 360 video. He figured he would build his own company after helping other build theirs. He has experience working on sitcoms, gameshows, concerts, sporting and live events, documentaries, reality shows, ENG, EFP and much more. Some of IPG top clients have included Disney, Fox Sports, and MLB Advanced Media
Q: What inspired you to (start a new business venture) or (to make significant changes in an existing business)? How did the idea for your business come about?
Ans: We know that we cant be on every shoot, but this helps us grow other companies be able to get new clients and grow their company by using our gear for their productions. Gear is very expensive and renting equipment at a lower price than buying it gives all these companies an alternative. Our goal is to make relationships with all these production companies and be able to work with them for years to come.
Q: What three pieces of advice would you give to budding entrepreneurs?
Ans: Don't give up on your dream, keep pushing. If it were easy everyone would be doing it.
Q: What would you say are the top three skills needed to be a successful entrepreneur?
Ans: Persistance, Don't give up on your dream take it slow. For me you word and you name is everything.
Q: How many hours do you work a day on average?
Ans: At least 12 hours.
Q: To what do you most attribute your success?
Ans: Great wife and family that has my back.
Q: How do you go about marketing your business?
Ans: What has been your most successful form of marketing? Most of our work is word of mouth. But SEO has been the best ROI
Q: Where did your organizations funding/capital come from and how did you go about getting it? How did you obtain investors for your venture?
Ans: I did it all myself, took equity out of my house to buy my first camera package. Took on one partner for one camera package and then I just kept putting money back into buying more gear.
Q: What is the best way to achieve long-term success?
Ans: Offer great service, build long lasting relationships, Be a man of your word and think of the bigger picture.
Q: Where you see yourself and your business in 5 – 10 years?
Ans: Hopefully owning our own building with more employees and IPG Rentals being self contained
Q: Excluding yours, what company or business do you admire the most?
Ans: I have a few friends that have their own business that are very successful. I would like to be like them someday or surpass them.
Q: How important have good employees been to your success?
Ans: Very Important. Your only as strong as your weakest employee. Your employees are the face of your company.
Q: How long do you stick with an idea before giving up?
Ans: I try things for 6 months to a year depends on the idea. If I don't see the ball moving at all I move on.
Q: What motivates you?
Ans: I very goal oriented, when I get an idea and I think it's a good one I go for it.
Q: How do you generate new ideas?
Ans: I have a lot of things going on in my head, I think a lot, see what my industry is doing and see how I can improve on what we have.
Q: How do you define success?
Ans: Success for me is living comfortably, leaving a legacy for my kids, grandkids and great grandkids. Also helping others. I am a Christian and I believe in helping and reaching out to others.
Q: How do you build a successful customer base?
Ans: Relationships, doing great work, having great customer service. Word of mouth is everything
Q: What is your favorite aspect of being an entrepreneur?
Ans: I depend on no one but myself and God
Q: What has been your most satisfying moment in business?
Ans: Whenever I see that we improved every year with clients and our bottom line
Q: What do you feel is the major difference between entrepreneurs and those who work for someone else?
Ans: I see they have a different mindset. And there is nothing wrong with that at all. Some are meant to be employees and other are meant to be entrepreneur
Q: What kind of culture exists in your organization? How did you establish this tone and why did you institute this particular type of culture?
Ans: I try to be as fair as possible with my employees, I lead by example. I don't ask them to do anything I wouldn't do myself. We have an open door policy. We also offer benefits, profit sharing and bonuses to our employees.
Q: In one word, characterize your life as an entrepreneur.
Ans: BUSY! (but I wouldn't have it any other way)