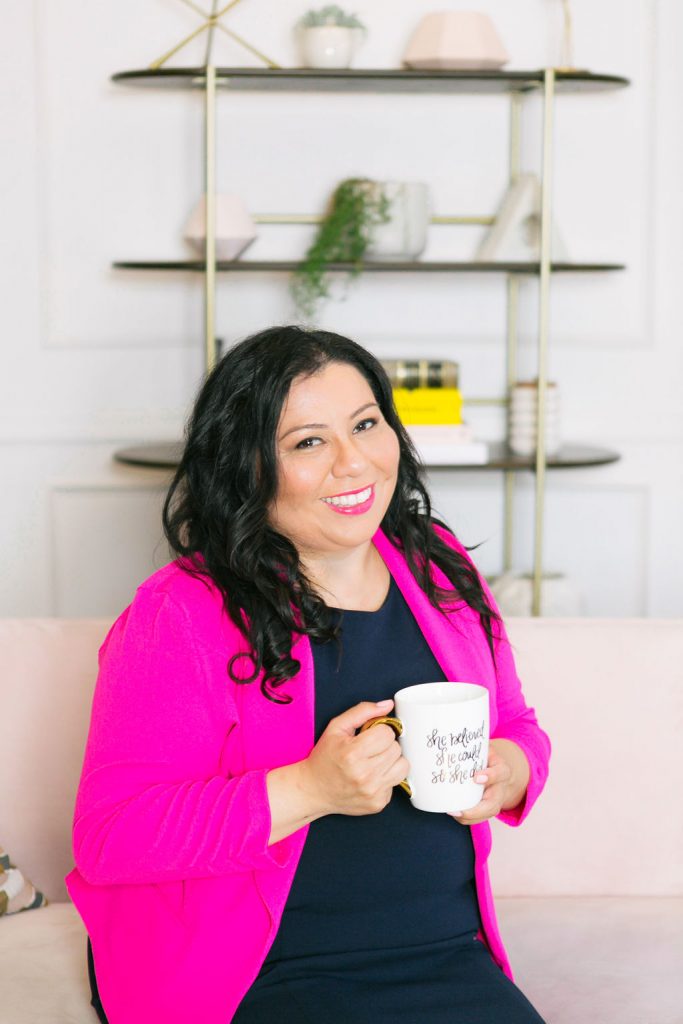 Q. Kindly give readers an introduction to your business. Please include what your business is all about, in which city you are located and if you have offices in multiple locations/ cities.
A. The Grande Law Firm works with families & business owners to help them solve their legal concerns, have more freedom and live with peace of mind, on a daily basis.
The Grande Law Firm has offices in Los Angeles & San Francisco.
Q. Kindly give us a brief description about yourself (it should include your brief educational or entrepreneurial background and list some of your major achievements).
A. I'm Cynthia Grande, founder of The Grande Law firm. I have 10 of experience helping families navigate the legal system.
I have experience in criminal law, family law, bankruptcy & immigration.
Today, I focus my time on helping families and business owners in immigration, bankruptcy & business law.
I have a Bachelor of Arts Degree in Political Science & Social Science with an emphasis on Psychology from the University of Southern California. I also have a Juris Doctor from the University of the Pacific.
I have been an entrepreneur going on 7 years.
Q. What inspired you to (start a new business venture) or (to make significant changes in an existing business)? How did the idea for your business come about?
A. Immigrant families in the local community. I wanted to create a law firm that was focused on empowering families by providing integrity, compassion and quality legal services.
Q. What three pieces of advice would you give to budding entrepreneurs?
A. Find mentors. This is critical. This will help you learn from their wins and their failures.
Build a relationship with the community you want to represent or provide services to.
Always have a plan of action. The plan will change as you go along, but you need to at least have one.
Q. What would you say are the top three skills needed to be a successful entrepreneur?
A. Listening. You need to listen to what the market is saying.
Strategic planning. Having a strategy will make the difference between spinning your wheels and making big progress.
Communication skills. Communicating 1 on 1 is important as well as communicating in public. This soft skill will take you a long way.
Q. How many hours do you work a day on average?
A. There's no average amount of time. I'm constantly working on my business to fulfill the bigger purpose & mission. While it may be a lot of work, I have the flexibility to choose when and at what times I work.
Q. To what do you most attribute your success?
A. Mentors. Those have been a game changer. I have a mentor attorney, Bill who helped me a lot when I was first starting and Allison Maslan who has been crucial in helping me grow and scale my law firm.
Q. How do you go about marketing your business? What has been your most successful form of marketing?
A. I work on my marketing in various ways. I keep my website up to date. I focus time on my Social Media accounts. I'm constantly building personal interactions with my community. And I also do print marketing. My most successful forms have been targeted print and online marketing.
Q. Where did your organizations funding/capital come from and how did you go about getting it?
A. I bootstrapped my business. I saved up the money to start it.
Q. What is the best way to achieve long-term success?
A. Don't be afraid to ask for help. You won't know everything and you will be able to learn a lot from others who have gone through what you're going through.
Q. Where you see yourself and your business in 5 – 10 years?
A. I see myself and my law firm as being the leader in providing quality legal services for immigrants in the country.
Q. Excluding yours, what company or business do you admire the most?
A. My mentor, Allison Maslan's company.
Q. How important have your employees been to your success?
A. Super important. They think of things I somethings don't. They answer questions that sometimes I didn't even know I had. They're proactive. Before I even know there's a problem to solve, they've solved it. Sometimes they're 5 steps ahead of me.
Q. How long do you stick with an idea before giving up?
A. Depends on the idea. If the idea is aligned with our goals and our mission then we see if through until it gets fulfilled.
Q. What motivates you?
A. My parents. The hard work they've done to provide for a better future for me. I want to make sure that their hard work pays off. I want them to know that their sacrifice made a difference.
My clients. It's such an honor that people place their trust in us, that I want to honor that trust and shift their experience of what it looks like to work with a lawyer.
Q. What are your ideals?
A. Integrity, compassion, community, fun, trust.
Q. How do you generate new ideas?
A. I brainstorm with other people. I will take time to reflect. I have a mastermind program that takes me away for the weekend so I can do that. Sometimes I'll go to a coffee shop that I enjoy being at where I strategize and think of ideas. Other times I will schedule meetings with my team so that we can brainstorm together.
Q. How do you define success?
A. When a positive impact on others has been made. That gives me personal fulfillment.
Q. How do you build a successful customer base?
A. By listening to our clients and checking in with them, even after the case is done. Sometimes we contact them just to say hello. We also check-in with them throughout our process. We're interested in their personal well-being being, not just business.
Q. What is your favorite aspect of being an entrepreneur?
A. Being able to create a vision and seeing it fulfilled.
Q. What has been your most satisfying moment in business?
A. The moments of flexibility it has given me to spend time with the people I love. And every time we have a successful resolution for a client.
Q. What do you feel is the major difference between entrepreneurs and those who work for someone else?
A. The role that they want to play in the fulfillment of a vision. Everyone wants to contribute in a different way. Entrepreneurs want to create a vision while team members want to provide support in getting that vision fulfilled.
Q. What kind of culture exists in your organization?
A. We are a family oriented, empowering, fun organization where excellence is present. Our team is comprised of people who are up to something. They want to make a difference.
Q. How did you establish this tone and why did you institute this particular type of culture?
A. By constantly having the mission and vision present in every conversation. By having it present for the CEO & everyone on the team during meetings.
Q. In one word, characterize your life as an entrepreneur.
Adventurous
Q. If you had the chance to start your career over again, what would you do differently?
A. Nothing
Q. How has being an entrepreneur affected your family/personal life?
A. It's all part of my life. It's enhanced it. It's created a lot of flexibility so I get to be more present with the people around me.
Q. What is your greatest fear, and how do you manage fear?
A. That I don't fulfill on my vision and the difference I want to make for people.
Q. How did you decide on the location(s) for your business?
It's close to home and I wanted to empower my local community.
Q. Do you believe there is some sort of pattern or formula to becoming a successful entrepreneur?
A. No. There's no right way.
Q. If you could talk to one person from history, who would it be and why?
A. Even though they're not dead yet, Oprah or Michelle Obama. I would also love to talk to visionaries like Henry Ford.
Q. Who has been your greatest inspiration?
A. My family, collectively.
Q. What book has inspired you the most? (OR what is your favorite book?)
A. Start With Why by Simon Sinek
Q. What are some of the biggest mistakes you've made?
A. Not trusting my instincts.
Q. How can you prevent mistakes or do damage control?
A. Communication, documentation, and talking to people that can resolve those mistakes or damages.
Q. What are your hobbies? What do you do in your non-work time?
A. I like going to concerts, going out to dinner & going salsa dancing. I also like to read and do acrylic paint.
Q. What makes you happy?
A. Spend time with the people that I love.
Q. What sacrifices have you had to make to be a successful entrepreneur?
A. Juggling how I spend my time. Sometimes choosing not to go out. Sometimes not doing some of the things I would be doing if I wasn't doing this. And financially at the beginning it took many sacrifices.
Q. If you were conducting this interview, what questions would you ask?
A. What's something most people don't know about you. I was in the Rose Parade twice. Flag/dance.