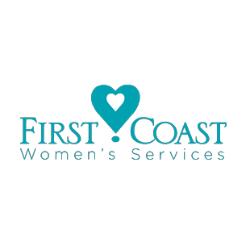 Q 1. Kindly give our readers an introduction to your business. Please include what your business is all about, in which city you are located and if you have offices in multiple locations/ cities.
Ans: Our purpose is to prevent the tragedy of abortion by offering truthful information, emotional support and practical assistance to individuals who are facing unplanned pregnancies. We present sexual abstinence as a positive lifestyle for singles and provide opportunity for healing and restoration to those who have been hurt by abortion. We share the love of Jesus in a caring, non-judgmental environment. Services are free of charge and confidential.
We have locations in Maclenny, FL, Orange Park, FL, Jacksonville, FL, Jacksonville Beach FL, Northside Jacksonville, FL and a Mobile Unit.
Q 2. Kindly give us a brief description about yourself (it should include your brief educational or entrepreneurial background and list some of your major achievements).
Ans: Judy Weber, the Chief Executive Officer of First Coast Women's Services, has a long history of non-profit and public service. Born in Dallas, Texas, she attended Southern Methodist University for three years and graduated from Colorado State University. Judy has taught mathematics at FCCJ and Bartram Trail High School, and life skills with the non-profit, Project SOS. She has actively served in the church, Young Life, East-West Ministries and Student Venture. She was elected to the St. Johns County School Board from 1994-2002, serving twice as Chairman and Co-Chairman. She feels that all the opportunities and experiences given her in the past have led up to the privilege of leading this wonderful ministry, First Coast Women's Services. This non-profit organization, which offers hope and help to women facing unplanned pregnancies in NE Florida, has grown dramatically in number of centers and clients served since Judy became its CEO in 2006. Judy is happily married to John Weber, has three grown sons with wonderful wives and one grandson.
Q 3. What inspired you to (start a new business venture) or (to make significant changes in an existing business)? How did the idea for your business come about?
Ans: FCWS opened its doors because of the experience of one family. In 1992, Lauren Ashauer was facing an unplanned pregnancy. She, with the help of her family, chose to give the baby up for adoption. As her mother shared in this experience with her, she recognized that Jacksonville did not have adequate services or ministry care for girls like Lauren. Her mother, Sara, gather some individuals and began planning to open a Crisis Pregnancy Center. After successful campaigns, First Coast Women's Services opened the doors in 1997. Since then there have been four centers open in Northeast Florida and a mobile unit.
Q 4. What three pieces of advice would you give to budding entrepreneurs? / non-profits.
Ans: Having a vision and articulating it well brings provision.
Do work you care about with people you care about.
Have the mentality that nothing is impossible.
Q 5. What would you say are the top three skills needed to be a successful entrepreneur?
Ans: You must have credibility, competence and character.
Credibility is necessary. It leads to consistency and effectiveness with the staff and the clients. Competence in leadership is important. You must understand how you are wired and what you are capable of. Once you figure that out, you must surround yourself with a team that can do the rest. Competence is also about continuously learning and adapting. Character is built from within and overflows into everything you do. If you do not have good character, you will lose credibility, relationships and respect in your leadership.
Q 6. How many hours do you work a day on average?
Ans: 8. However, centers are opened at different hours to help as many women as possible.
Q 7. To what do you most attribute your success?
Ans: I think our success comes from our non-judgmental nature. We care about the lives of the un-born but we care about the women and men faced with the crisis just as much. We understand that they are faced with a difficult decision and that the decision is theirs. We just hope we can be there for them regardless.
Q 8. How do you go about marketing your business? What has been your most successful form of marketing?
Ans: We market in different ways, but our most successful form of marketing is referrals from people who have had real life experience with us. It is the most successful but also the most valuable. We want to be known in our community, as a place that offers care.
Q 9. Where did your organizations funding/capital come from and how did you go about getting it? How did you obtain investors for your venture?
Ans: Individuals, foundations, churches, corporate. We receive capital form like-minded individuals and through families we have helped in the past.
Building relationships through personal contacts, events, volunteers.
Q 10. What is the best way to achieve long-term success?
Ans: To achieve long-term success, create a culture among our staff that overflows into the way we treat our clients and supporters. We understand that this is God's mission and we are simply vessels carrying that out. We also understand that along with His vision, He has given us our own to use for Kingdom purposes.
Q 11. Where you see yourself and your business in 5 – 10 years?
Ans: Opening more center locations and/or providing support for those who are interested in opening a center in areas where services are not available.
Q 12. Excluding yours, what company or business do you admire the most?
Ans: We admire and look up to CareNet and Pre-Born. They do so much for all the Pregnancy Resource Centers out there.
Q 13. How important have good employees been to your success?
Ans: The employees at First Coast Women's Services have a passion and a purpose. Each employee has their own role that is unique to their gifts and talents. Our employees do a phenomenal job of coordinating our volunteers as well. Our volunteers are the heart of our business. We wouldn't be able to thrive without their commitment, time and talents.
Q 14. How long do you stick with an idea before giving up?
Ans: In development, we stick with an idea for about 3-6 months. In development it is hard to gauge before then because there are so many factors.
Q 15. How do you generate new ideas?
Ans: We think it is very important to collaborate. Collaborate with our staff, outside agencies and other nonprofits. It is very important for us nonprofits to share in our success and help each move along it the endeavors.
Q 16. How do you define success?
Ans: As a nonprofit aimed at helping men and women with unplanned pregnancies and limiting abortions, we define success by our client's success. We ask ourselves if every client has been empowered to make an informed decision, if that answer is yes then we believe that is successful.
Q 17. What kind of culture exists in your organization? How did you establish this tone and why did you institute this particular type of culture?
Ans: A Donor Centric culture. Every staff person has an important role to help others understand what we do, what we offer, and how to invite other individuals to volunteer and/or support the organization.
Q 18. How did you decide on the location for your business?
Ans: We decide on different locations for our business based on the resources provided there. We have four standing buildings and a mobile unit. Last year, our in an area our mobile unit served, we know of a documented 359 abortions. Now, we are building a fifth building there to be more available to women and men who are struggling.
Q 19. If you could talk to one person from history, who would it be and why?
Ans: General George S. Patton because of his quote "If everyone is thinking alike then someone isn't thinking." It's essential that you have people with diverse gifts on your team that are not afraid to think outside of the box.
Company Detail:
Company : First Coast Women's Services
Contact : FCWS Jax
Address : 11215 San Jose Blvd
City : Jacksonville
State : FL
Zip : 32223
Phone : 904-262-6300
Email : info@fcws.org