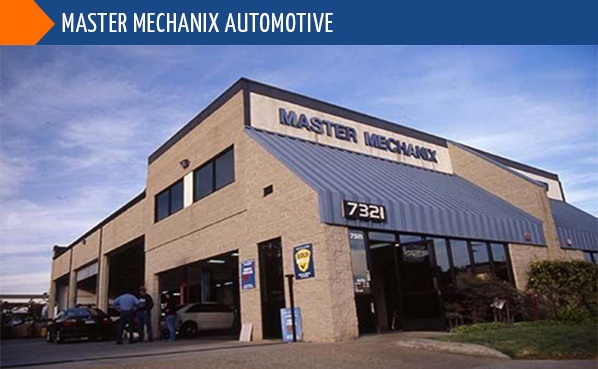 Q 1. Kindly give our readers an introduction to your business. Please include what your business is all about, in which city you are located and if you have offices in multiple locations/ cities.
Ans: Master Mechanix was established in 1988 in Huntington Beach Ca. We are a family owned and operated auto repair shop.
Q 2. Kindly give us a brief description about yourself (it should include your brief educational or entrepreneurial background and list some of your major achievements).
Ans: Harry Sahakian who is the owner of Master Mechanix started his passion for cars at the very young age of 14. His cousin who worked at an auto repair shop, used to take Harry with him daily to help around the shop. After several years of learning he got the opportunity to actually work on the cars himself. Harry has never looked back since. With over 60 years of experience now, Harry is definitely the go to person for anything car related issues. We like to call him the call doctor.
Q 3. What inspired you to (start a new business venture) or (to make significant changes in an existing business)? How did the idea for your business come about?
Ans: Harry always knew that working on cars was a passion and making it a business was just a no brainer. When you love what you do you never work a day in your life.
Q 4. What three pieces of advice would you give to budding entrepreneurs?
Ans: 1. A job must be a labor of love you must love it to live it every day of your life. 2. Make sure you are financially secure before opening up a business, 1st few years of the business is the hardest. 3. Hard days are learning days, learn, experience, apply & you will succeed.
Q 5. What would you say are the top three skills needed to be a successful entrepreneur?
Ans: Dedication, leadership & Patience
Q 6. How many hours do you work a day on average?
Ans: 9-12 hours a day
Q 7. To what do you most attribute your success?
Ans: Hard work and not giving up
Q 8. How do you go about marketing your business? What has been your most successful form of marketing?
Ans: Most of our marketing has been through word of mouth. We have done mailer to our current customer to retain them. We have done some Online marketing and we are focusing on that now.
Q 9. Where did your organizations funding/capital come from and how did you go about getting it? How did you obtain investors for your venture?
Ans: Harry worked hard saved funds and purchased the Master Mechanix building in 1988.
Q 10. What is the best way to achieve long-term success?
Ans: Always be prepared by having at least 3 months' worth of funds saved to pay all necessary bills.
Q 11. Where you see yourself and your business in 5 – 10 years?
Ans: I would like to grow our internet presents in the next 5 years. In the next 10 years I would like to grow our business by adding more mechanics.
Q 12. Excluding yours, what company or business do you admire the most?
Ans: admire any company with longevity. Maintaining a profitable business is not an easy task and I admire those that can
Q 13. How important have good employees been to your success?
Ans: Good Employees are so hard to find so when you find one hang on to them because they are your face of the business as well.
Q 14. How long do you stick with an idea before giving up?
Ans: It really depends on the task at hand. Some things take years and some take days. Just keep going till you get the outcome you were looking for.
Q 15. What motivates you?
Ans: Being able to provide for my family
Q 16. What are your ideals?
Ans: My ideals is to keep working as long as I can
Q 17. How do you generate new ideas?
Ans: I usually generate new ideals according to the market. Sometimes the market will dictate the road you need to take.
Q 18. How do you define success?
Ans: Success is when you can go home content.
Q 19. How do you build a successful customer base?
Ans: Customers want to see you work hard and show them what the problems are with their vehicles and not just tell them what's wrong. You have to welcome them in and describe the problems and let them ask questions.
Q 20. What is your favorite aspect of being an entrepreneur?
Ans: I don't have to rely on another person to hand me check. If I don't work I don't get paid.
Q 21. What has been your most satisfying moment in business?
Ans: The most satisfying moment in life is to be able to hire my family and provide for their families.
Q 22. What do you feel is the major difference between entrepreneurs and those who work for someone else?
Ans: Entrepreneurs seek freedom from a paycheck. Security from knowing that someone can't fire you or lay you off. If business is slow you work harder and generate business.
Q 23. What kind of culture exists in your organization? How did you establish this tone and why did you institute this particular type of culture?
Ans: Culture is basically get the job done and put pride in your work
Q 24. In one word, characterize your life as an entrepreneur.
Ans: Successful
Q 25. If you had the chance to start your career over again, what would you do differently?
Ans: If I had the chance to start over again the one thing I would do differently is put more money aside every year.
Q 26. How has being an entrepreneur affected your family life?
Ans: Being an entrepreneur has giving me the opportunity to provide for my family. Yes I haven't been able to make it to every family event or vacation whenever we wanted but it has been worth it to know I have been able to give my family a great life.
Q 27. What is your greatest fear, and how do you manage fear?
Ans: Fear will always be failure. No matter how successful you are failing is always a fear. Fear keeps you going.
Q 28. How did you decide on the location for your business?
Ans: We purchased this location in 1988 when it was still in the development stage. If gave us an opportunity to mold it into our own before it was complete.
Q 29. Do you believe there is some sort of pattern or formula to becoming a successful entrepreneur?
Ans: There is no formula or pattern to being a great entrepreneur it's all about hard work and persistent.
Q 30. If you could talk to one person from history, who would it be and why?
Ans: I don't have an individual in history that I would like to speak to but it would be amazing to go back in time and work on the 1st vehicles every made.
Q 31. Who has been your greatest inspiration?
Ans: My inspiration is my family especially my grandkids I have learned so much from them.
Q 32. What book has inspired you the most? (OR what is your favorite book?)
Ans: I don't have a favorite book.
Q 33. What are some of the biggest mistakes you've made?
Ans: Biggest mistake is trusting too easily. I learned that the hard way.
Q 34. How can you prevent mistakes or do damage control?
Ans: Mistakes or damage will always happen. It's not about how it happened or who did it, it's about how can we fix it.
Q 35. What are your hobbies? What do you do in your non-work time?
Ans: My hobbies are going to the gym and swimming with my grandkids.
Q 36. What makes you happy?
Ans: My ultimate happiness is my family. When they are happy I am happy.
Q 37. What sacrifices have you had to make to be a successful entrepreneur?
Ans: Sacrifices that I have made is not being able to be at all my kids school events.
Q 38. If you were conducting this interview, what question would you ask?
Ans: I don't have a question I would ask.
Company Detail:
Company : Master Mechanix Automotive
Contact : DIANA SAHAKIAN
Address : 7321 Autopark Drive
City : Huntington Beach
State : CA
Zip : 92648
Phone : 714-847-6999
Email : mastermechanixautorepair@gmail.com