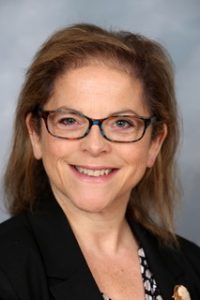 Q: Kindly give our readers an introduction to your business. Please include what your business is all about, in which city you are located and if you have offices in multiple locations/ cities.
Ans: I help people who know what they want, to find creative and practical solutions to their life and business problems as both a lawyer and a mediator. I work with my clients to plan a better way forward using my experience and legal knowledge in mediation, estate and small business issues. As a cancer survivor I bring a highly focused perspective to helping my clients set meaningful goals and priorities for their lives. My business is located in Cedarhurst, NY which is located in an area known as The Five Towns in Southwest Nassau County, NY. We also have a satellite office in Garden City, NY.
Q: Kindly give us a brief description about yourself (it should include your brief educational or entrepreneurial background and list some of your major achievements).
Ans: I studied business at the graduate level while attending law school (although I did not pursue a degree) and also ran a commercial property management company prior to practicing law. This business experience has proven extremely helpful in the way I practice law and run my office. It also helps give me a different perspective when problem solving for others. Some of my major achievements have been starting my firm from scratch and watching it grow and morph to what it is today, another was beating cancer while building the firm and not letting it get in the way of my goals.
Q: What inspired you to (start a new business venture) or (to make significant changes in an existing business)? How did the idea for your business come about?
Ans: I decided to change the focus of the firm after seeing many of my clients suffering due to lack of planning and feeling like they had hit a wall. It is said that hindsight is twenty twenty, and that those who do not study history are doomed to repeat themselves. If you put the two together, it becomes apparent that many situations have some predictability and with predictability planning can avoid many foreseeable situations. I am an advocate for estate planning especially for college students who are considered adults because the chances of them needing medical attention or help with their finances are more than likely. I am also an advocate for divorce planning whether it be via mediation or a more traditional method. It is very helpful for people to have an idea of what the law is and what it means for their circumstances prior to running to file. The last thing I want to hear is a story of trouble that could have been avoided with a little bit of information and a plan!
Q: What three pieces of advice would you give to budding entrepreneurs?
Ans: 1. Measure twice, cut once – do your research before you jump in, but don't let it hamper you, do just enough legwork to take a calculated risk.
2. When you meet someone who has had a measure of success, don't be jealous of them and think they had it easy – pay attention to what they have to say, some of it may prove useful to you or they may be able to introduce you to helpful contacts.
3. Be cautious of would be partners, get to know their relationship with money and how they deal with others – just because you like each other doesn't mean you should go into business together.
Q: What would you say are the top three skills needed to be a successful entrepreneur?
Ans: 1. You have to be a little bit crazy to continue to believe in yourself when "everyone is telling you it's too risky".
2. Be patient, even if you are not a patient person, patience is like a muscle it can be cultivated
3. Be persistent
Q: How many hours do you work a day on average?
Ans: Typically 10-12 hours a day, part of the work is the legal service, the rest Is administrative, marketing etc.
Q: To what do you most attribute your success?
Ans: The confidence that the next client will come and when work is slow you have to use the time to learn everything you can about new trends, new business methods.
Q: How do you go about marketing your business? What has been your most successful form of marketing?
Ans: Personal relationships whether through networking or staying in touch with former adversary's or clients tend to lead to the best clients.
Q: Where did your organizations funding/capital come from and how did you go about getting it? How did you obtain investors for your venture?
Ans: I started my firm with $10,000 I had in savings.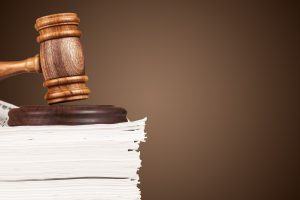 Q: What is the best way to achieve long-term success?
Ans: Stick to your ethics, no potential client or fee is worth compromising that.
Q: Where you see yourself and your business in 5 – 10 years?
Ans: More or less practicing the same type of law, possibly with more staff. The trend is to utilize as few people as possible however I don't believe artificial intelligence can replace people when it comes to these complex emotional situations.
Q: Excluding yours, what company or business do you admire the most?
Ans: Starbucks, they have grown exponentially and are ubiquitous at this point. They are socially responsible and when they make a mistake, they are quick to recognize it, fix it and move on.
Q: How important have good employees been to your success?
Ans: I don't have any employees, I have some really great vendors that I could not function without such as my reception service and my bookkeeper.
Q: How long do you stick with an idea before giving up?
Ans: It depends, some ideas show their faults fairly quickly and you don't have to give up you just have to tweak the idea. I like to measure and track results so that I can gage whether a new idea is going to succeed.
Q: What motivates you?
Ans: I like to feel that I am making a difference in the lives of my clients.
Q: What are your ideals?
Ans: Do something each day that scares me, live life to the fullest.
Q: How do you generate new ideas?
Ans: Sometimes they just come into my head and I put them into the memo on my phone for later. Sometimes for instance when I am trying to think of a topic for a blog article, I will think about problems my clients have had or problems I help them avoid.
Q: How do you define success?
Ans: I'm very independent – I define success as being able to accomplish what you want when you want to without having to ask for permission or a loan.
Q: How do you build a successful customer base?
Ans: In my line of work I don't get a lot of repeat business and that's a good thing. I do however have to build a successful referral base. One of the things I do is keep in touch with people who have referred to me in the past.
Q: What is your favorite aspect of being an entrepreneur?
Ans: Being able to set my own schedule. There are a lot of things I want to accomplish and not having to answer to someone else with a different agenda helps me get everything done.
Q: What has been your most satisfying moment in business?
Ans: When clients show their appreciation by referring their friends and acquaintances.
Q: What do you feel is the major difference between entrepreneurs and those who work for someone else?
Ans: Those who work for someone else are generally not invested in the business and it's longevity. Entrepreneurs are willing to sacrifice their personal situation at the moment to ensure that the business thrives.
Q: What kind of culture exists in your organization? How did you establish this tone and why did you institute this particular type of culture?
Ans: The culture is one of growth, everyone who has worked for me whether as a vendor or an employee has been encouraged to learn something new everyday.
Q: In one word, characterize your life as an entrepreneur.
Ans: Invigorating!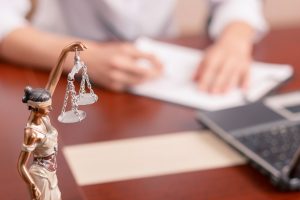 Q: If you had the chance to start your career over again, what would you do differently?
Ans: I would have learned about technology early on.
Q: How has being an entrepreneur affected your family life?
Ans: It allowed me to be there for my family when they needed me.
Q: What is your greatest fear, and how do you manage fear?
Ans: My greatest fear is that I won't be able to complete my bucket list. I manage that by doing at least one bucket list item each year rather than waiting until the "right moment" so that I have a better chance!
Q: How did you decide on the location for your business?
Ans: I originally selected the location based on it closeness to where I lived. I have been considering moving it to a location closer to where I plan to live in the future.
Q: Do you believe there is some sort of pattern or formula to becoming a successful entrepreneur?
Ans: I don't think there is a pattern or formula but there is a mindset of learning whether it be learning from mistakes, from other successful people or even books. Entrepreneurs have a thirst for knowledge and are never satisfied that they have learned everything.
Q: If you could talk to one person from history, who would it be and why?
Ans: My father, I would tell him what tech stocks to invest in so that I could have some of them now.
Q: Who has been your greatest inspiration?
Ans: My father, he was an entrepreneur and had his own structural engineering firm. He encouraged me to stop working for someone else and start my own firm.
Q: What book has inspired you the most? (OR what is your favorite book?)
Ans: My favorite book is "The Slight Edge" by Jeff Olsen, it is a very motivating book that points out that little things done consistently over a period of time really add up.
Q: What are some of the biggest mistakes you've made?
Ans: Not taking enough risks, just like in Disney's finding Nemo, if nothing every happens to you, nothing ever happens to you.
Q: How can you prevent mistakes or do damage control?
Ans: Mistakes are largely how people learn, you may not be able to prevent them, damage control however is quite important. Being able to apologize, acknowledge the mistake and do your best to remedy it can go a long way.
Q: What are your hobbies? What do you do in your non-work time?
Ans: I like to be outside, hiking, at the beach, traveling.
Q: What makes you happy?
Ans: Happiness is a decision. Every day that I wake up I decide to be happy and everything flows from there.
Q: What sacrifices have you had to make to be a successful entrepreneur?
Ans: I don't spend as much time with my friends as I would like and I definitely eat way too much take out food.
Q: If you were conducting this interview, what question would you ask?
Ans: Would you do it all again?
To know more, visit https://www.kaminetzkylaw.com