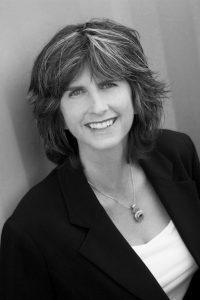 Q: Kindly give our readers an introduction to your business. Please include what your business is all about, in which city you are located and if you have offices in multiple locations/ cities.
Ans: Karen French Photography is a boudoir photo studio. We are located in Orange County, but also serves clients from Los Angeles and San Diego. At our 3,600 square foot studio, the all-female studio staff creates a comfortable environment. A talented team of hair and makeup artist gets clients ready for the lights and cameras, then Karen utilizes different backgrounds and set designs to create a variety of looks. Retouchers, using the same techniques as in fashion advertising campaigns, is the final step in producing stunning boudoir images. The majority of what we do is boudoir photography, however; as a leading wedding photographer in the county Karen still photographs a limited number of select weddings across the country.
Q: Kindly give us a brief description about yourself (it should include your brief educational or entrepreneurial background and list some of your major achievements).
Ans: I assisted some of Los Angeles' top fashion and celebrity photographers for five years, this laid the foundation of her distinctive fashion-inspired style. Early in my career, I assisted some of Los Angeles' top fashion and celebrity photographers which laid the foundation for my distinctive fashion-inspired style. I am an expert in capturing the beauty of my subjects, whether a woman during her boudoir session or a bride on her wedding day.
I am the most published wedding photographer in the country, and her my accounts for over half of the images in the top three best-selling wedding books in the nation. Over 4,000 of her images have been featured in or on the cover of national publications.
I am a collector of fine art photography, and extremely knowledgeable about the history of photography and the work of fine-art photographers around the world. I attend gallery and museum exhibitions, lectures, and workshops, which keeps me abreast of innovations and trends in the industry. I then incorporates these influences into my own work.
I frequently volunteer her photography services to various charities that help children in need. One of these organizations, Training, Education & Research Institute ("TERI"), honored Karen with its Hero Award in 2010. I have lectured on photography for several organizations and am a past president of California Women Photographers. I have also been listed in Who's Who in Executives & Business.
Q: What inspired you to (start a new business venture) or (to make significant changes in an existing business)? How did the idea for your business come about?
Ans: I have been photographing weddings for twenty years. Eight years ago I opened a boudoir studio in Orange County specifically for shooting boudoir, this part of my business really took off and now that is the majority of my work. Most of our clients come from Orange County, Los Angeles and San Diego. I do occasionally have a client that My training out of school was for fashion photography so it gave me excellent skills in posing women and knowing how to bring out some one's best features.
My boudoir clients come to us for a photography session for many different reasons. Many come doing it as a gift for that someone special in their lives, but they realize after doing the photography session with us that it's just as much for them as who they originally purchased the session for. Those that come to us with the original idea that it's for themselves come for a variety of reasons. It could be that they have young children and a boudoir session helps them re-connect to themselves. I know when my kids were young my identity became "mom" and I think that happens with many women. A boudoir session helps them connect to that other side.
Some of our clients have lost a substantial amount of weight or gotten into shape and now want to capture their new physique. Now, I do feel strongly that all body shapes whether they are plus size to petite are beautiful and our clients run the gamut. Actually, my favorite clients are those women that are plus size and have a low self-esteem. They often don't realize how beautiful they are and having a boudoir session with us shows them are absolutely gorgeous. It's not unusual for a client of ours to have tears of joy when they see their photos for the first time.
Q: What three pieces of advice would you give to budding entrepreneurs?
Ans: My advice for a budding entrepreneur would be to work hard and to educate yourself as much as possible in the field you are entering. But, the most important thing of all though is to pick something you love doing.
Q: What would you say are the top three skills needed to be a successful entrepreneur?
Ans: Working hard, educate yourself as much as possible in your field and love what you do.
Q: How many hours do you work a day on average?
Ans: I work about 10 hours a day, usually about 50 to 60 hours a week. Taking photos is only part of being a photographer, other duties include showing clients their photos, supervising retouching and album designs and brainstorming for new background sets and props. I have a full time retoucher and album designer who work on our clients images, but I still interact with them several times a day to discuss the specific look I want for each client.
Q: To what do you most attribute your success?
Ans: Having a good artistic sensibility, working hard and loving photography.
Q: How do you go about marketing your business? What has been your most successful form of marketing?
Ans: Most of our works comes from referrals by our clients. They are so excited about their photos that they often show their close friends, once their friends see their photos they'll then call us to set an appointment. One of the things we do for clients is create a phone app. so they can have their photos on their phone, this makes it easy for them to show the photos to their friends. this is a gallery of so clients can also have their images on their phone.
We also post quite a bit on Instagram and Facebook, these posts are only photos that clients have signed a model release and given us permission to use their photos.
Q: What is the best way to achieve long-term success?
Ans: Create the best product you can for your clients! Also, stay current and know what the trends are and what's in fashion.
Q: Where you see yourself and your business in 5 – 10 years?
Ans: I feel so fortunate to be able to make a living as a photographer. If I won, the lottery I would still be taking beautiful photos of people. So, my plan is to keep doing exactly what I'm doing now. 
Q: Excluding yours, what company or business do you admire the most?
Ans: I love fine-art photography, so to best answer to this question would be to list the photographers who have influenced me as a photographer. Some of my favorites are: Richard Avedon, he was an American fashion photographer. His work helped shape America's sense of beauty, style and culture. Annie Leibovitz, is a portrait photographer her work appears on magazine and record covers. She is very skilled and showing the personalities of her subjects. Joyce Tenneson, work has a spirituality and kindness to it that I love. There are many other photographers who's work I love and have influenced me, but these are some of my favorites.
Q: How important have good employees been to your success?
Ans: Having good employees is critical for success! For me they must be nice people and great at what I've hired them to do. My retoucher has been with me for 15 years fulltime and they are one of the best in the county. My other two key employees are my office manager and the woman who does the viewing appointments. This is the follow-up appointment clients have a few days after the shoot to view their photos. Both of these women are past boudoir clients of mine and they love working here.
We have three hair and makeup stylist that we use for our boudoir work. I'm very picky about "styling" for our clients. If the hair and makeup is not good, there's only so much I can do in the studio to correct it, so it's important it's done right. With shooting weddings for many years it gave me the opportunity to work with hundreds of stylists, so at this point I know good work when I see it. I'm fortunate to have three of the best in the industry working for me!
Q: How long do you stick with an idea before giving up?
Ans: Sometimes I think that I may stick with something too long before giving it up and trying something new. But there can often be surprises and the idea starts to work.
Q: What motivates you?
Ans: Two things are my major motivators, that is I love photography and love seeing how our boudoir sessions effect women's lives. Most women tend to be too tough on themselves, I think it's part of the culture and the pressure society puts on women to look and be a certain way. A boudoir session with a skilled photographer is a huge ego booster for women, we hear several times a day clients say, "I never knew that I looked that good", "I feel so empowered", "I feel so beautiful- thank you".
As women we look at tv and magazines, where the people have had professional hair and makeup artists working on them, a photographer who knows the best angles and lighting and a retoucher to remove blemishes. But, the normal person gets pictures taken of themselves with mobile phones at the wrong angels and horrible lighting- it's no wonder that many women don't realize how pretty they are. What we do is give the everyday woman an opportunity to have a boudoir photography session like the pros in magazines and on tv.
Q: What are your ideals?
Ans: Treat others how I would like to be treated, empower women and create the best possible images for our clients.
Q: How do you generate new ideas?
Ans: Beside's being a photographer I'm a serious collector of fine-art photography. I love looking at the work of other talented photographers, especially if they do fashion or fine-art photography. Being influenced by others work is great, but it's important to put my own twist on an idea.
Another generator or new ideas for me is studying lighting. Lighting is the most important thing to a photographer. I often annoy my family members and friends as I often point out how beautiful the light is. This could be something as simple as light passing through the leaves of a tree and then falling through a window to create a beautiful pattern on the table cloth when out to dinner or being at a museum and studying the quality of light the artist chooses to portray their subject in the painting.
Q: How do you define success?
Ans: Making a positive difference in the world.
Q: How do you build a successful customer base?
Ans: Most important thing for us creating a customer base is to create images for our clients that they love. Women love to talk with their friends and if they love their boudoir or wedding photos we've done for them their friends will know.
Q: What is your favorite aspect of being an entrepreneur?
Ans: Having a vision of how I want my business to run and then creating it.
Q: What has been your most satisfying moment in business?
Ans: Some of our clients having a boudoir session is life changing for them. Here's a few examples of that: A recently divorced woman, who is finally free of a verbally abusive husband who's ruined her self-esteem comes to us and realizes she really is beautiful. Or a women who's been exhausted the last few years raising her young children, has a boudoir photo session and realizes there's more to her than just being a "mom" and she still got it!
Q: What kind of culture exists in your organization? How did you establish this tone and why did you institute this particular type of culture?
Ans: It has been important to me from the very beginning when opening our boudoir studio that women feel safe and comfortable here. This is one reason it's a "women only zone", all of our studio staff are women. Men are not allowed to the studio. It is also important to me that I create a place that is fun for both clients and employees to work at. This is one reason all of our staff is very friendly and fun.
Q: In one word, characterize your life as an entrepreneur.
Ans: Fun.
Q: If you had the chance to start your career over again, what would you do differently?
Ans: I'd do exactly the same thing.
Q: How did you decide on the location for your business?
Ans: We are in the city of Irvine, California. It is in Orange County, but many of our clients also come from Los Angeles and San Diego. One of the reasons I picked Irvine is because it's a very safe city and has very little crime. It was important to me to be in an area where our clients feel safe. We are also in a great space, Two Face Cosmetics' corporate headquarters is right across from us, the whole area has a very arty feeling to it. Also, parking is right outside our doors so clients don't have to deal with a parking structure or long walk.
Q: Do you believe there is some sort of pattern or formula to becoming a successful entrepreneur?
Ans: Three things are necessary to be a successful entrepreneur are loving what you do for a career, always try to improve your skills and lastly work hard!
Q: If you could talk to one person from history, who would it be and why?
Ans: Coco Chanel- she had such great style and very creative.
Q: What book has inspired you the most? (OR what is your favorite book?)
Ans: Favorite book is "The Agony and the Ecstasy" by Irving Stone. It is the biographical novel about artist, Michalangelo.
Q: What are your hobbies? What do you do in your non-work time?
Ans: Snow skiing, sailing and the outdoors are passions of mine. I try and ski at least 20 days a year, it's like doing a medication for me.