Q: Kindly give our readers an introduction to your business. Please include what your business is all about, in which city you are located and if you have offices in multiple locations/ cities.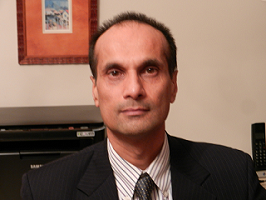 Ans: WebTCards Ltd. has designed and developed a unique visual task management and web software business. The Web T Cards Kanban features are built on the success and efficiency of the Toyota production system.
WebTCards allows you to get on and improve your business, you do not need to worry or invest in technology all you need is an internet connection and a browser. We help our clients with a free 21 day trial, telephone and e-mail support. WebTCards Ltd is based in the UK. You can call us on 044-7715-498005 or e-mail us at Support@WebTCards.com.
Companies ranging from multi-nations to sole traders with locations including the UK, USA, Europe, Africa and the Middle-East benefit from the online Kanban system. Try us free for 21 days www.WebTCards.com
Q: Kindly give us a brief description about yourself (it should include your brief educational or entrepreneurial background and list some of your major achievements).
Ans: I am Kishor Mepani, the Managing Director and chief application design architect. I am the youngest ever person to be awarded a Masters Degree in Business Analysis from the University of Lancaster. I have experience of working in the manufacturing, service and finance industries. I have been married for 27 years and have two daughters.
I started my career in Information Technology and later shifted to management. WebTCards Ltd. was founded when I identified a gap in the market and the benefits that companies can efficiently, quickly and economically gain from a simple to operate visual and proven Kanban task management system. My motto is "if you can't see it, you can't manage it."
Q: What ignited the spark in you to (start a new business venture) or (to make significant changes in an existing business)? How did the idea for your business come about?
Ans: A successful manufacturing business requested advice on migrating from a manual Kanban task planning board to an electronic solution. Their manual T Card system worked well, it was highly visible; wall mounted in the sales support office, and simple to use. The production team could walk into the sales office, view the status of jobs, and move jobs on the TCard Board as jobs progressed on the process floor.
The issue was that the business was re-locating to a bigger facility and the sales support and process team would be on different floors. The business wanted to retain the benefits of the planning board, but it needed to be visible and updateable from different locations.
A survey and evaluation of solutions in the market place was completed, some came close, but none delivered the required simplicity and flexibility. Most software vendors sold program code and a database which would need to be installed and managed locally; these IT companies missed the point, the market place wanted solutions not IT complications.
The concept of a fully managed and supported web enabled Kanban task planning system was born. All clients would need to benefit from Kanban task management is an internet connection and a web browser.
Q: How important have good employees been to your success?
Ans: Our employees are treated as individuals with professionalism and respect. Team work is the key to our success; employees are given direction and the freedom to be innovative. All work is evaluated through a quality assurance process to ensure high work standards.
Q: What three pieces of advice would you give to college students who want to become entrepreneurs?
Ans:
If you can work in an area that you care and are passionate about, your clients will feel and see your commitment.
Success rarely happens overnight, be prepared to persevere.
Be fresh and innovative, lead your customers to a better experience
Q: If you had the chance to start your career over again, what would you do differently?
Ans: I would have started my business earlier. Being an entrepreneur rewards you both financially and non-financially. When you become an entrepreneur, you get achieve several benefits, such as, self-sufficiency, flexible working hours, and the power of decision making.
Q: What would you say are the top three skills needed to be a successful entrepreneur?
Ans:
Empathy with the needs of your target Client base
Self-sufficient problem solving
Good verbal, written and personable communicator
Q: How long do you stick with an idea before giving up?
Ans: Never give-up if you have good client feedback
Q: How many hours do you work a day on average?
Ans: 12 hours
Q: How has being an entrepreneur affected your family life?
Ans: Being an entrepreneur has allowed me to have a good quality of family-life. I'm able to work flexibly in terms of time and location.
Q: What motivates you?
Ans: Positive client feedback
Q: How do you generate new ideas?
A: I listen to my Clients and give my team the freedom to explore, imagine and experiment.
Q: What is your greatest fear, and how do you manage fear?
Ans: My greatest fear is failing to meet the high quality standards that I set for myself. I manage that fear by working hard, balanced with quality time out; I love outdoor pursuits such as mountain biking and country hikes.
Q: What are your ideals?
Ans: Help people succeed
Q: How do you define success?
Ans: Life-work balance and financial stability
Q: What is the best way to achieve long-term success?
Ans: Avoid short-cuts and gloss-over, tackle the root issues.
Q: Where did your organization's funding/capital come from and how did you go about getting it? How did you obtain investors for your venture?
Ans: I financed the start-up of the business from my own savings. During the early years, I re-invested the company income; Web T Card Systems is a long-term vision. WebTCards is self-financing we have never needed help from external investors.
Q: How do you build a successful customer base?
A: Our very first Client is still with us. We treat each Customer with respect, we welcome and act on client feedback; go out of our way to be helpful, punctual and do the right thing.
Q: How did you decide on the location for your business?
Ans: We are an internet business, so the physical security of our servers is critical whereas business location has not been an issue.
Q: Do you believe there is some sort of pattern or formula to becoming a successful entrepreneur?
A successful entrepreneur must never be satisfied with OK, always seek to improve and help others help themselves.
Q: Who has been your greatest inspiration?
My greatest inspiration was my Uncle, an electronics engineer, who invested in a personal home computer during the age of floppy discs, he gave me the freedom to design, develop and grow.
Q: What is your favorite aspect of being an entrepreneur?
A: Freedom from bureaucracy, I can be decisive and make decisions quickly.
Q: What has been your most satisfying moment in business?
Ans: Winning my first Client
Q: What do you feel is the major difference between entrepreneurs and those who work for someone else?
Ans: Willingness to take risk and direct responsibility
Q: What kind of culture exists in your organization? How did you establish this tone and why did you institute this particular type of culture?
Ans: Each person in our organization is an entrepreneur, all team members are encouraged to voice an opinion and be creative. This culture works well for us. We are an agile business that is able to deliver client needs quickly and effectively.
Q: In one word, characterize your life as an entrepreneur.
Ans: Amazing
Q: What are your hobbies? What do you do in your non-work time?
Ans: I enjoy mountain biking and country hikes
Q: What makes you happy?
Ans: Harmony at home and harmony in the workplace.
Q: What sacrifices have you had to make to be a successful entrepreneur?
Ans: Holidays with a mobile phone
Q: Excluding yours, what company or business do you admire the most?
Ans: Amazon
Q: Where you see yourself and your business in 10 years? 20 years?
Ans: Within 10 years I hope to travel and simultaneously run the business. Within 20 years the business should be self-sufficient enabling me to spend more quality time with my family and friends.