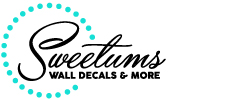 Q:  Company name
A:  Sweetums Wall Decals
Q:  Your name
A: Danette Martin
Q:  The first section contains mandatory questions. Kindly give our readers an introduction to your business. Please include what your business is all about, in which city you are located and if you have offices in multiple locations/cities.
A: I didn't actually plan on starting Sweetums Signatures. I had a corporate position where I traveled constantly; I was never home. Liking my job, but miserably missing my home, I did a little soul searching and took a chance.
The word "entrepreneur" is a word we throw around lightly in my family. My mom owns a flower shoppe and my dad owns a tent and table rental business. My in-laws own a salon and an excavating company, and my husband races sprint cars. So naturally it's in my blood.
I purchased some equipment and started designing and manufacturing decals for my husbands race car in the back room of our home. I mean really, how hard could it be? It took a long time to learn the programs and the equipment, but I loved every minute of it. From something that started so small, grew an addiction, a passion, and a way out of my corporate misery.
In January of 2007, Sweetums Signatures was born in Attica, Ohio. I quit my corporate position soon after and never looked back. Since then we've added more help and more equipment, and are finishing up the construction of a new building that will house our business. I work more then ever, but I absolutely love what I do, and I don't travel away from home anymore. My husband and I now have two children, Nevelle born in October of 2010 and Levin born in October of 2013. I am so thankful for the many blessings in my life, and a true believer that everything really does happen for a reason. In 2015 we branched off to create a parent company, Sweetums Wall Decals, and plan to add Sweetums Shirts in the near future. Stay tuned!
– Signed Danette Martin, owner and founder of Sweetums Signatures and Sweetums Wall Decals
Q: Kindly give us a brief description about yourself (it should include your brief educational or entrepreneurial background and list some of your major achievements).
A:  Along with the info above… I graduated from Seneca East High School and from there went on to Terra Community College where I received a degree in business and one in English. I then went on to work for Speedway SuperAmerica, where I was a district manager and trainer. I decided to make the jump to be self employed full time in May of 2008.
Q: What inspired you to start a new business venture or make significant changes in an existing business? How did the idea for your business come about?
A: See above.
Q: What three pieces of advice would you give to budding entrepreneurs?
A: It's not easy, but if you love what you do and have the drive and motivation to succeed, nothing will stop you.
– You can't take defeats too seriously. In my business there seems to be way more defeats then success stories, but the success that I have had has been more than worth it.
– Don't think you can have a 9-5, at least not at first. Being a business owner includes non-conventional hours, but also flexibility. Take the bad with the good.
Q: What would you say are the top three skills needed to be a successful entrepreneur?
A: – Self-discipline
– Organization
– Drive / Motivation
Q: How many hours do you work a day on average?
A: 10-12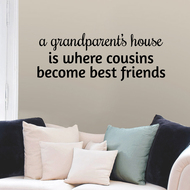 Q: To what do you most attribute your success?
A: Not giving up.
Q: How do you go about marketing your business? What has been your most successful form of marketing?
A: A great affordable product ! We have never advertised locally, but rather depended on our track record to do the marketing for us.
Q: Where did your organizations funding/capital come from and how did you go about getting it? How did you obtain investors for your venture?
A: I had a great job before and saved up money before I started a family. I worked on my new business while staying at my job for quite some time. I started small and funded all of my equipment out of pocket.
Q: What is the best way to achieve long-term success?
A: Don't give up.
Q: Where you see yourself and your business in 5 – 10 years?
A: In the same place, but with a t-shirt business expansion. We hope to have a few more employees.
Q: Excluding yours, what company or business do you admire the most?
A: Overstock.com – I partner with them. They are great to their vendors, and are very pro small business and made in the USA – awesome company!
Q: The next section contains recommended questions. How important have good employees been to your success?
A: I have been extremely lucky to have a very low turn over rate, and only have people who were already friends or acquaintances work with me. Each person I feel loves what they do, and I am more then blessed to have them attribute to to success of Sweetums.
Q: How long do you stick with an idea before giving up?
A: Trial and error. If it doesn't work we move on. But if I feel something is worth it, I never give up.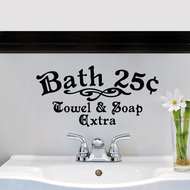 Q: What motivates you?
A: My family. I strive to succeed for the future of my husband and children.
Q: What are your ideals?
A: Goals: To give back to my local community. Help others who are less fortunate.
Who: My parents. They have always worked hard to provide the best for their children and many times doing without so that we had what we needed to get the best foot forward.
Q: How do you generate new ideas?
A: Brainstorm with co-workers and friends. Ask around. Get input. I ALWAYS write things down on paper. I am a very visual person, so technology isn't always the best for me. I have to see it.
Q: How do you define success?
A: Someone who is happy with their achievements but never complacent.
Q: How do you build a successful customer base?
A: We strive to always provide a quality product at an affordable price and ship our products within 1-2 business days, even custom work.
Q: What is your favorite aspect of being an entrepreneur?
A: Having the freedom to express my visions.
Q: What has been your most satisfying moment in business?
A: When we made the decision to construct a building for my business.
Q: What do you feel is the major difference between entrepreneurs and those who work for someone else?
A: I would say a person needs to decide if in life they want to clock in and clock out, or take their work home with them. To each his own and not one way is better then the other. It takes every kind to make the world go 'round. I know 100% that I would never want to be a teacher, and definitely could not be a nurse. Thank the Lord for those amazing people; we need them.
Q: What kind of culture exists in your organization? How did you establish this tone and why did you institute this particular type of culture?
A: I wouldn't say I tailor to any particular culture.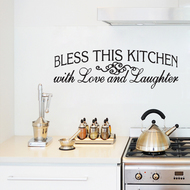 Q: In one word, characterize your life as an entrepreneur.
A: busy.
Q: The next section contains optional questions. If you had the chance to start your career over again, what would you do differently?
A: I would have started sooner
Q: How has being an entrepreneur affected your family life?
A: I am more flexible for my children. When they are sick they can come to work with me. I'm available when I need to be.
Q: What is your greatest fear, and how do you manage fear?
A: Closing shop – I never stop. I feel like I am constantly changing and that's a must in business.
Q: How did you decide on the location for your business?
A: It's on our personal property We are primarily an eCommerce business. Locally, we are the only "sign shop" in our small town, so that's great too!
Sweetums Wall Decals offers inexpensive, quality decals designed specifically for both interior and exterior decorating. Buy Now @ http://sweetumswalldecals.com/