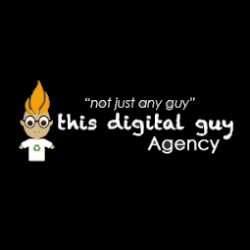 Q 1. Kindly give our readers an introduction to your business. Please include what your business is all about, in which city you are located and if you have offices in multiple locations/ cities.
Ans: My business is about helping Entrepreneurs business's grow, especially those have been in business but do not have a solid foundation in marketing. Our goal is to aid businesses achieve levels of profit that they are satisfied with. "Goal digger" We are located in the Silver Spring, MD serving the Maryland, DC, Virginia, and DC patrons.
Q 2. Kindly give us a brief description about yourself (it should include your brief educational or entrepreneurial background and list some of your major achievements).
Ans: Im a very ambitious person with strong commitment to the execution to goals. I have been an entrepreneur since the youth. I started by selling gum and candy i bought from Safeway for a whole sale price. Then turned around and sold them for double the price in middle school. I knew i had the eye for business recognizing this at a young age. Creating my first official business Nfinite Visions, inc! To creating the first MC Battle platform in MD, to events, then to work for I heart Media (formally known Clear Channel) and Radio One. Employed by Akon made me rekindle my excitement for Entrepreneurship. This was a catalyst to my drive in Entrepreneurship.
Q 3. What inspired you to (start a new business venture) or (to make significant changes in an existing business)? How did the idea for your business come about?
Ans: I was inspired by mother. Which was a mother of 3 children plus running a Daycare home business. Not to mention married to a successful doctor. Inspired by my mother working from home.
Q 4. What three pieces of advice would you give to budding entrepreneurs?
Ans: Believe in your ideas, be Fearless, and Keep going!
Q 5. What would you say are the top three skills needed to be a successful entrepreneur?
Ans: Ambition to keep going even if success is not in clear sight
Q 6. How many hours do you work a day on average?
Ans: 8 to 10 hours the late is due to doing research and reading. Staying up improving on my business.
Q 7. To what do you most attribute your success?
Ans: Determination and desire to give my kids what i didn't have.
Q 8. How do you go about marketing your business? What has been your most successful form of marketing?
Ans: I do a lot of marketing, networking, referrals ,emails. The best has been networking trying to help a business.
Q 9. Where did your organizations funding/capital come from and how did you go about getting it? How did you obtain investors for your venture?
Ans: Saving from birthday gifts, Selling items i owned, working, and using my talent to provide for other businesses.
Q 10. What is the best way to achieve long-term success?
Ans: Being consistent and focused.
Q 11. Where you see yourself and your business in 5 – 10 years?
Ans: A corporation established with 20 employees and nationwide business. Gross revenue $300,000 or more a year
Q 12. Excluding yours, what company or business do you admire the most?
Ans: Apple, Sony
Q 13. How important have good employees been to your success?
Ans: Highly important they make the machine work.
Q 14. How long do you stick with an idea before giving up?
Ans: I don't give up. I don't know how to answer.
Q 15. What motivates you?
Ans: Providing for my kids and their dreams
Q 16. What are your ideals?
Ans: Honesty, Truth, Trust
Q 17. How do you generate new ideas?
Ans: Taking long walks and ride the bus.
Q 18. How do you define success?
Ans: I define success by gaining the knowledge to execute your ideas. Give you power to be able and create.
Q 19. How do you build a successful customer base?
Ans: By creating a path that is successful in their goals over and over again.
Q 20. What is your favorite aspect of being an entrepreneur?
Ans: The versatility and drive you fall in love with.
Q 21. What has been your most satisfying moment in business?
Ans: Getting to the goal, its light a drug, you want that high.
Q 22. What do you feel is the major difference between entrepreneurs and those who work for someone else?
Ans: The entrepreneur will get a satisfaction from seeing how far he's come.
Q 23. What kind of culture exists in your organization? How did you establish this tone and why did you institute this particular type of culture?
Ans: Move with speed and precision, keep quality in priority.
Q 24. In one word, characterize your life as an entrepreneur.
Ans: Digital
Q 25. If you had the chance to start your career over again, what would you do differently?
Ans: Continue to save money
Q 26. How has being an entrepreneur affected your family life?
Ans: It affected me by giving me more time and flexibility especially for when i was taking care of my mother
Q 27. What is your greatest fear, and how do you manage fear?
Ans: I have no fears but God
Q 28. How did you decide on the location for your business?
Ans: Weather, good vibes and internet connection
Q 29. Do you believe there is some sort of pattern or formula to becoming a successful entrepreneur?
Ans: I think the formula needed to be successful is to be consistent, passionate, and have a drive for winning. Never give up.
Q 30. If you could talk to one person from history, who would it be and why?
Ans: I would talk to Jesus to get insight on how pure and influential one can be. Live as he did and achieve as he did.
Q 31. Who has been your greatest inspiration?
Ans: Jesus
Q 32. What book has inspired you the most? (OR what is your favorite book?)
Ans: Bible
Q 33. What are some of the biggest mistakes you've made?
Ans: Giving attention to peoples needs first rather then mine as a priority
Q 34. How can you prevent mistakes or do damage control?
Ans: Check things twice before executing
Q 35. What are your hobbies? What do you do in your non-work time?
Ans: Reading and playing the guitar, I usually listen to music and educate myself. Always learning
Q 36. What makes you happy?
Ans: When a plan fulfills and comes to fruition
Q 37. What sacrifices have you had to make to be a successful entrepreneur?
Ans: Giving up time with friends and relationships
Q 38. If you were conducting this interview, what question would you ask?
Ans: What makes you happy?
Company Detail:
Company : This Digital Guy Agency
Contact : Verly Elie
Address : 321 University Blvd Apt 237
City : Silver Spring
State : MD
Zip : 20901
Phone : 240-242-7076
Email : eli@thisdigitalguy.com