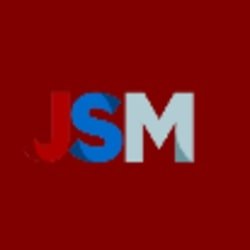 Q 1. Kindly give our readers an introduction to your business. Please include what your business is all about, in which city you are located and if you have offices in multiple locations/ cities.
Ans: Jasmine Sandler Media is a Branding and Digital Marketing agency that has been serving the business development and branding needs of entrepreneurs, executives, corporate teams and artists since 2006. JSM has locations in NYC, LA and Florida. We provide everything from personal branding to web design services and custom illustration work to SEO and PR.
Q 2.Kindly give us a brief description about yourself (it should include your brief educational or entrepreneurial background and list some of your major achievements).
Ans: My name is Jasmine Sandler. I have been a professional in Branding, Sales and Digital Marketing since 1997. I have held senior level corporate Director positions in Marketing and Sales for agencies before starting JSM in 2006. I am a Keynote Speaker and author on Social Branding and Social Selling and started and sold a social network pre-Facebook. I have led over 500 speaking and training engagements on Digital Marketing to both Fortune 50 and entrepreneurial audiences.
My passion outside of business in music. I am a lead singer, lyricist and band manager for my own band. In this, JSM supports artists in our sub division, JSM for Artists, where I lead all band client media management.
Q 3. What inspired you to (start a new business venture) or (to make significant changes in an existing business)? How did the idea for your business come about?
Ans: I was in a senior sales and marketing position for a Search Marketing Agency when I realized there was a serious gap in the industry to serve small business and individual entrepreneurs. This is when JSM was born,
Q 4. What three pieces of advice would you give to budding entrepreneurs?
Ans: Have a business plan that hyper focuses in on real numbers, a real market gap and as close to a singular focus on a service and target as you can. Have a budget for marketing and sales – you won't succeed without proper investing in your own business development. Make sure you can commit to being an entrepreneur – it's a long road.
Q 5. What would you say are the top three skills needed to be a successful entrepreneur?
Ans: Drive. Persistence. Creative thinking.
Q 6. How many hours do you work a day on average?
Ans: 9
Q 7. To what do you most attribute your success?
Ans: Being goal-driven
Q 8. How do you go about marketing your business? What has been your most successful form of marketing?
Ans: As a marketing agency we engage in most marketing activities that matter to our type of business. Effectively leveraging my own CEO personal brand as a speaker, in SEO activities and to support targeted paid lead generation campaigns around our strategy and training services.
Q 9. Where did your organizations funding/capital come from and how did you go about getting it? How did you obtain investors for your venture?
Ans: JSM is 100% self funded by me.
Q 10. What is the best way to achieve long-term success?
Ans: Review your business weekly . Stay on top of what is and is not working. Make smart decisions. Spend on growth.
Q 11. Where you see yourself and your business in 5 – 10 years?
Ans: As a global speaker (also musician) where that is where I spend 80% of my time. The other 20% in overseeing the business. I see JSM with managed teams of employees supporting clients around the globe. In 7 years I plan to sell the company with at least $25million to invest in real estate and other investments.
Q 12. Excluding yours, what company or business do you admire the most?
Ans: Viacom , SONY, Universal and other major media companies that have existed successfully for 20+ years
Recommended Questions –
Q 13. How important have good employees been to your success?
Ans: Very
Q 14. How long do you stick with an idea before giving up?
Ans: I put it through the test and invest at least 90 days
Q 15. What motivates you?
Ans: Sales, clients successes from our work, challenging opportunities, new business ventures
Q 16. What are your ideals?
Ans: Honesty, empathy, humanism
Q 17. How do you generate new ideas?
Ans: I am an idea generator!
Q 18. How do you define success?
Ans: Feeling of value because of what you have put into something
Q 19. How do you build a successful customer base?
Ans: BY doing good by every one of them
Q 20. What is your favorite aspect of being an entrepreneur?
Ans: Making my own time
Q 21. What has been your most satisfying moment in business?
Ans: When business colleagues become friends😊
Q 22. What do you feel is the major difference between entrepreneurs and those who work for someone else?
Ans: Entrepreneurs have to do it all and general workers have a singular job
Q 23. What kind of culture exists in your organization? How did you establish this tone and why did you institute this particular type of culture?
Ans: Culture is about personal and professional development.
Q 24. In one word, characterize your life as an entrepreneur.
Ans: Busy
Q 25. If you had the chance to start your career over again, what would you do differently?
Ans: I would focus on the music industry
Q 26. How has being an entrepreneur affected your family life?
Ans: Has been a tough road with many sacrifices
Q 27. What is your greatest fear, and how do you manage fear?
Ans: All the effort not paying off , continually seeing what's good
Q 28. How did you decide on the location for your business?
Ans: Every city.state we are in is where I want to spend time and where my target clients exist
Q 29. Do you believe there is some sort of pattern or formula to becoming a successful entrepreneur?
Ans: Scheduling, managing budgets, being open minded, honest, creativeness, great listener
Q 30. If you could talk to one person from history, who would it be and why?
Ans: Jim Morrison because I love what he did for music
Q 31. Who has been your greatest inspiration?
Ans: My Mom
Q 32. What are your hobbies? What do you do in your non-work time?
Ans: Music and many sports
Q 33. What makes you happy?
Ans: Being around good people, time in nature, sports , making music
Company Detail:
Company : Jasmine Sandler Digital Marketing and Media
Contact : Jasmine Sandler
Address : 99 Wall Street #1847
City : New York
State : NY
Zip : 10005
Phone : 347-527-5100
Email : jasmine@jasminesandler.com