Keller Williams is a Florida-based real estate brokerage for homes and commercial properties, basically in the Miami Beach area. They are one of the biggest brokerage companies in the US with over 3000 offices. Keller Williams help you discover your piece of land.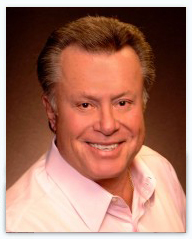 Serge C. Kay is the Sr. Vice President and Master Broker of the company and has a business experience in many backgrounds. He believes in offering his clients with the best available properties and their dream homes.
E-Brandz decided to catch up with Serge C. Kay to know more about his business.
Please tell our readers something about your business
We are licensed Florida real estate Realtors and Brokers specializing in the Miami Beach area. Our expertise is in homes and condos, also doing Commercial properties for our investor clientele. Our parent company Keller Williams is the 3rd largest brokerage company in the USA with over 3000 offices.
Our readers would like to know something about yourself.
I was raised in Montreal, Canada, where I attended McGill University graduating with a degree in Law and MBA. My career took me to the business world where I owned several companies in the textile and garment trade. I've traveled the world extensively and gained invaluable experiences in dealing with people from different backgrounds. I moved permanently to BAL Harbor, South Florida, in 1999 where after a very short lived hiatus; fell into the world of real estate. This new career took me by storm from Realtor, to being inducted by my peers to Master Broker. Today as Vice President of Keller Williams Elite Properties, one of Keller Williams's most successful franchises, our success has become well known due to our specialized service to all our clients.
What three pieces of advice would you give to college students who want to become entrepreneurs?
Set yourself goals. Honesty and Integrity are very important.
How many hours do you work a day on average?
I am available to my clients 24/7. I sleep four to five hours and spend the rest of my time researching and working for clients based all over the world in different time zones.
What motivates you?
Success in making a deal happen. I am a fierce negotiator and love to see my clients get their dream homes.
What is the best way to achieve long-term success?
Treat people with respect, the way you want to be treated. We are in a service business and referrals from happy clients are key to long term success.
What are your hobbies? What do you do in your non-work time?
I am an avid reader, traveler, lover of the arts and like flying.
What makes you happy?
Seeing the pleasure and smile of my clients' faces after purchasing their new home, Making people happy and my love for animals also keeps me happy.
What sacrifices have you had to make to be a successful entrepreneur?
I missed my two children grow up until the age of 5. Today they are adults with children of their own.
Excluding yours, what company or business do you admire the most?
Companies such as Bill Gates' Microsoft – totally self made individuals who succeeded incredibly.