When you visit the beautiful Hawaiian islands and feel the need to explore them in the comfort of a car rather than a tour bus, then Hawaii Car Rentals is the answer for you. www.HawaiiCarRentals.net is an authorized car rental vendor for some of the largest national and international brand car rental companies. They offer cheap corporate discount rates. Hawaii Car Rentals is a genuine car rental service that also offers other bonuses by renting through them.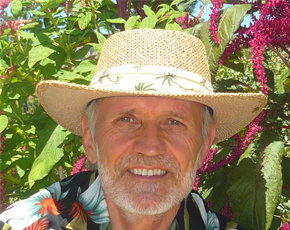 Steve Parquet is the owner of the service and has been in this venture since 2003. A successful entrepreneur who has tried his hand in many businesses, Steve put off his car rental company ambitions until a point where he could no longer delay this opportunity.
The E-Brandz team decided to catch up with Steve Parquet to know more about his various ventures.
What is your business all about?
Hawaii Car Rentals is an authorized wholesale corporate discount vendor of car rentals in Hawaii for five major national and international brand rental car companies. We are a self-serve online car rental reservations website for Hawaiian Island visitors looking to reserve a rental car at greatly reduced rates. We rent the newest model cars available on the islands of Kauai, Oahu, Molokai, Maui and The Big Island. What sets Hawaii Car Rentals apart from the large national booking companies is that we can offer Hawaii vacationers not only greatly reduced rates, but also certain bonuses and special offers such as additional driver fee waivers as well as under age fee discounts. When renting a car through the Hawaii Car Rentals, you're actually booking directly with major brand rental car agencies, but with our discount code embedded within the web site address. Our special corporate discount rates and bonuses are passed on to customers as an enticement to rent a car from http://www.HawaiiCarRentals.net.
Hawaii Car Rentals (www.HawaiiCarRentals.net) was launched in 2003 when I was living in Poipu Beach, an oceanfront resort community near Koloa on the south shore of Kauai. I'd actually wanted to start an online car rental business for Hawaii vacation travelers shortly after moving to Hawaii in 1999, but I was too busy managing my Kauai vacation rental advertising business and its related website, www.KauaiVacationResorts.com. Also, a lot of my time was taken up as a professional photographer for a select clientele of private owners and property management companies. In addition, I was a webmaster for not only five of my own websites, but for a few property management company websites as well. Moreover, I was responsible for the search engine optimization for all these websites. Managing these businesses left me with little time to embark on new ventures. But by 2003, I just couldn't put off the online Hawaii car rental reservations business opportunity any longer. So I geared back on some less lucrative endeavors to make the time necessary to create a user-friendly Hawaii car rental website and I'm glad I did.
Hawaii Car Rentals is a completely online business, not a brick and mortar operation. When I moved to Sedona, Arizona, in December 2005, all I had to do is to move the business was to move my computer with me. So one of the benefits of having an online business is there is no down time or inventory to move when one relocates. I'd dreamed of and worked at achieving this way of doing business for many years and now it was happening.
Please tell our readers something about yourself.
I'm not a stranger to change. I like it. I also enjoy new ventures. I've lived in eight states of the USA; the west coast and the east coast, the Midwest, Hawaii, and now the southwest where I've currently resided since 2005. I've always been drawn to the southwest and always wanted to check out desert living. I have to say, now that I'm here, it's pretty hot. So I really enjoy the summer monsoon thunder and lightning storms, which cools everything down substantially in the afternoons.
I started working when I was 10 or 12 years old mowing lawns in California and shoveling snow in Iowa. When I was a teenager, I worked on farms in Iowa and did a number of odd maintenance jobs all year long from collected eggs at a turkey ranch, to bailing hay in the summer to picking corn at harvest time. I also worked in a machine shop in Iowa and after high school graduation, a couple of gas stations in San Jose, California. Once in school, I did janitorial work at a large Chevrolet dealership outside Minneapolis, Minnesota where I attended Dunwoody College of Technology. The various jobs I did in High school and shortly after not only helped me save money for school but because of this hard work and diligence, it cemented in an excellent work ethic. I currently have degrees in automotive technology and business.
I've been self-employed since 1981. After working for several Chevrolet and Toyota car dealers in Minnesota and California, where I worked my way up from an apprentice to journeyman automotive technician to service manager, I decided to become self-employed and get into business for myself. In 1981 I started Spectrum Automotive, a foreign and domestic auto repair business. My initial investment was recouped in no time. Four years later, I sold the business for a tidy profit, which I put towards my next endeavor, Meadowsweet Natural Foods, a natural food manufacturing company where the products were distributed in 26 states and Canada. Since then I've done many other things. Self-employment is not for everyone, but I personally have never regretted it and I've never looked back.
I'm an entrepreneur who has founded and run many diverse businesses that include auto repair, natural food manufacturing, home maintenance, construction project management, computer consulting and tutoring, website development, online vacation rental marketing, Hawaii and international car rentals and more. I've sold recreation resort property in California where I was a top salesman. I was also the general manager of a coin operated amusement machine company in San Francisco where we had operations throughout the entire Bay Area.
How did you decide on the location for your business?
As far as locations for my car rental business goes, it's not really an issue of where we're located, but more a question of where you're located. Through our websites, one can actually rent a car anywhere in the world where rental cars are available. Obviously, because of the attached discounts and bonuses, we prefer you use www.HawaiiCarRentals.net for renting a car in the Hawaiian Islands. For the mainland USA and worldwide, it's best to use our sister site, www.DiscountCarRentalsOnline.com for car rental reservations. So I guess one could say I'm located wherever you are and wherever you're going.
How did the idea for your business come about?
I moved to Kauai from California's San Francisco Bay Area in 1999 with no job and small amount of money. At that time, from the looks of it, it seemed that nearly eight years after Hurricane Iniki devastated the island and its economy in 1992, Kauai was finally starting to pick up some steam again, particularly in the tourism industry. Most hurricane damage had mostly long since been repaired, the hotels had been rebuilt, and tourists were again discovering this pristine island paradise.
I'd been contemplating starting a Hawaii car rental website for the Hawaiian Islands for quite some time. But my plate was so full with my successful photography, advertising and website businesses that I kept putting it off until I could find a lull and could do it right. I didn't want to stretch myself too thin and not do something properly, which always ends up being so inefficient, more time consuming, and more work in the long run. I dislike wasting my time with inefficient endeavors.
Because Hawaii is such a desirable vacation destination, and Kauai tourism was on the rise, it just seemed like one more good business venture to get into. Besides, it fit in nicely with my current travel-related endeavors. So I couldn't let this business opportunity pass me by much longer. It took me until 2003 to finally launch www.HawaiiCarRentals.net. I knew how to create websites and since I had a couple of other successful and highly ranked travel-related websites in the search engines, linking to my Hawaii Car Rentals website added to its initial success in getting good search engine positioning. That, along with my then up-to-date search engine optimization knowledge, helped propel Hawaii Car Rentals to immediate success.
How important have good employees been to your success?
I've employed and managed personnel in previous businesses, but for the way Hawaii Car Rentals is structured, I find it unnecessary to have in-house employees. The only people I now "employ" are outsourced search engine optimization and social media marketing specialists.