Travel2Italy.com was founded with a sole motive to meet the travel needs of the clients and provide exeptional service throughout Italy and the Mediterranean. With a team of Italy and Mediterranean specialists, Travel2Italy is dedicated towards giving you a exquisite travel experience – making your journey truly special.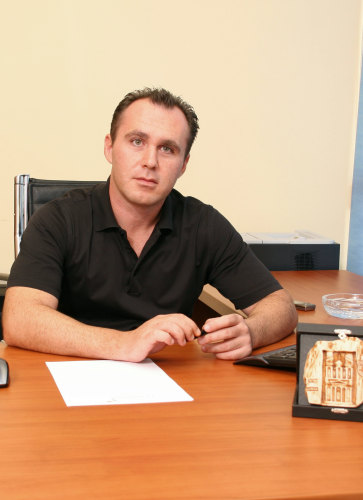 Q: Kindly give our readers an introduction to your business. Please include what your business is all about, in which city you are located and if you have offices in multiple locations/cities.
Travelive is a provider of custom-made luxury tourism experiences to destinations in the south east Mediterranean, including: Italy, Greece, Turkey, and Egypt.
With offices in Bloomfield, New Jersey and on-site offices in Athens, Rome, Cairo and Istanbul, Travelive offers a complete solution for travelers to our Mediterranean Destinations.
Our USA office offers sales, marketing and accounting support. Our on-site offices oversee contracting, partner relationships, confirmations, sales and act as our 24/7 customer service departments.
Travelive offers our clients the advantage of working with a US company (with all the local, financial and legal benefits) while also offering the full support and security of an on-site representative office in destination.
All Travelive hotels are inspected annually to ensure that they maintain a high level of service and accommodations. At many of these properties, we hand-select the specific rooms that we sell. Travelive clients are eligible for priority upgrades and our contracts ensure that we can offer availability, even after sell out in many cases.
Our tour guides are hand selected based on their local knowledge and experience as well as for their expertise. We offer a full range of private special interest day tours from architecture, to food and wine, to shopping, and can handle any request.
Transfer drivers are cherry-picked based on commitment to customer service, presentation and upkeep of vehicle and English fluency.
My educational background is in Communications and Marketing. Before co-founding Travelive in 2001, I held several marketing and management positions in internet startups and satellite companies including DISH Network, a publicly traded Fortune 200 company.
In 2005, I became President & CEO of Travelive. For the first three years revenues increased 100% per year followed by 50% per year after that. This coincided with the launching of luxury brands that included Travel2Greece.com, Travel2Italy.com, Travel2Egypt.com and Travel2Turkey.com. Travelive has become a recognized leader in luxury travel, even earning a spot on Travel + Leisure Magazine's A-List of the Best Agents in the World.
1. What three pieces of advice would you give to college students who want to become entrepreneurs?
Be imaginative; be bold; and embrace risk. Contrarian thinking, perseverance in the absence of immediate , even tangible success, and acceptance of the hidden value in learning through one's failures, although impossible to teach must be somehow nourished; that's what will then guarantee the competitive edge over people whose undeniable imagination and ambition is limited by their propensity to conform instead. Therefore, expect to be taught by example rather than by the book, and monitor the difference in the results. Equally important is to create a network of brilliant people. People who you can learn from, brainstorm with, bounce ideas off together, gain mentorship from, and who share in and support your vision.
2. What would you say are the top three skills needed to be a successful entrepreneur?
Hard work, dedication and sacrifice. Anyone can have a great idea, the difference between failure and success is in the effort made. You must be committed to your goal, willing to work while others are distracted or taking time off, and be ready to give up short term financial gain (a steady pay check) for long term achievement. A work ethic that values time invested in entrepreneurial affairs over idle leisure is an excellent start; it reaches its optimal peak by the time one finds oneself indifferent to such a distinction because work and leisure have by then become only two ingredients in a single, meaningful blend.
3. What motivates you?
The satisfaction from turning an idea into a tangible, wealth generating reality is the heart of it all, for sure. But also the opportunity to share with others in imaginative, successful ventures while at the same time testing one's own personal limitations is an undeniable second best.
4. How do you generate new ideas?
They are the highest commodity, of course. Now a careful mixture of, a. deductive reasoning; b. contrarian thinking and imagination; c. selective empathy, can truly make the difference. The ability to see what is already there but not necessarily visible to all; the state of mind which insists on thinking against the grain constantly, even when that implies a temporary rupture amongst colleagues; and the constant, 24/7 brainstorming that assumes emphatically the position and angle of the client, by anticipating his/her needs before they can even articulate them, should all together make up this mixture.
One can learn from the past too, of course. Any simplification of older ideas and processes, plus the act of taking them to the next level, is something we forget to engage in despite its proven value. Great ideas generate new ideas. Being able to say 'Let's look at the old ways of doing things and apply new offerings, technologies, and ways of focusing' is often rewarded with new, spectacular results.
Finally, we often repeat the mantra about the importance of a great team down to the last member that you can generate ideas with, but we fail to practice it as routinely as we should. After all, we are supposed to be hiring people who will hire people who are better than themselves.
5. How did you decide on the location for your business?
By moving closer to and around the area where the services and commodities I trade in actually are offered, I satisfy at once the implicit but real expectation of my clients to be physically available to them and keeping a close and inspecting eye on the quality of those services on a daily basis; similarly, the close and at times intimate relation with suppliers and affiliates is another excellent reason. Originated in New Jersey – as the business grew, it found a need for local office in Athens for more control over product. Successful model copied in new destinations resulting in new satellite offices in Rome, Istanbul and Cairo. Offering client the benefit of US company with local service, knowledge and support.
6. What is your favorite aspect from being an entrepreneur?
It's all about the autonomy to act and to pre-empt actions. The best part of being an entrepreneur for me is having complete control over my future and finances, assuming in other words the responsibility for anticipating a market turn or that bust that follows after a boom, and so be on the alert.
An entrepreneur is someone who has assumed optimal management over his or her future and so it is recommended primarily to those who do not routinely look for excuses or alibis when a downturn arrives. The deeply nourished desire to take ownership of both success and failure is ultimately based on being satisfied for having had a chance to try; on being appreciative of the simple opportunity to be a contender for something significant.
7. What do you feel is the major difference between entrepreneurs and those who work for someone else?
The difference is huge because, at the end of the day, it is a difference in idiosyncrasies and attitudes about life. Period. However, a successfully orchestrated entrepreneurial environment, fortunate enough to engage in the kind of business, like our own, that imposes upon the 'worker' the type of subtle decision making and fine-tuning of general management policies can expect to obliterate this distinction, and can certainly expect to see the result in its profit making margins.
8.How can you prevent mistakes or do damage control?
In addition to discounting a number of mistakes which are bound to occur by virtue of your being constantly, but wisely, experimental with the data and the opening alternatives, you need to try to avoid those recurrent mistakes that seem at times to become non-rectifiable simply because they have been committed many times before in the past and are thus perceived to be inevitable. People fail in business as they fail everywhere else on this: they refuse to get out of an unproductive though repetitive practice. Successful damage control falls naturally back on these two prerequisites: not to be surprised by the need to engage in it, and not to pretend that fixing a problem is the same with preserving its original recipe.
9. Where you see yourself and your business in 10 years? 20 years?
A bigger scale version of what I am already operating would be nice to look forward to not least because it would be a kind of proof that I have managed to solve the puzzle of scalability in my business area. Looking out farther still, learning from one such corner of the entrepreneurial universe and applying into other areas any hard won lessons appeals equally well to me.
10. If you were conducting this interview, what question would you ask?
Here's a question: 'How best to manage private life against the public and entrepreneurial one?' It seems that quite often the very same people who are behind the successful performance of an entrepreneur (kids, spouses, close friends, et al.) at times also receive little credit and even less attention, all in the name of success.