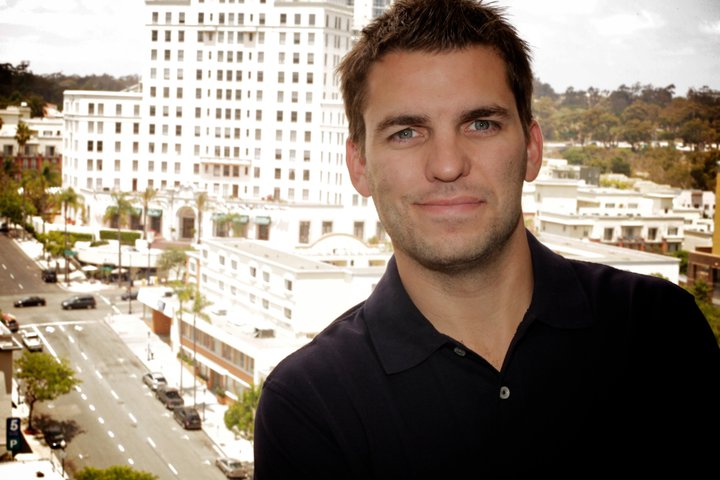 Q: Kindly give our readers an introduction to your business. Please include what your business is all about, in which city you are located and if you have offices in multiple locations/ cities.
A: Underground Elephant provides a comprehensive platform which creates an end-to-end solution for optimal monetization of online media sources. Our unique technology provides a single point of integration for managing multiple channels of online media. Our tool set funnels online media through multiple algorithms addressing quality, cost effectiveness, and revenue maximizing optimizations.
Underground Elephant's headquarters is located in downtown San Diego, California and has a satellite office in the historic north end of Boston.
Q: Kindly give us a brief description about yourself (it should include your brief educational or entrepreneurial background and list some of your major achievements).
A: Born and brought up in Arizona, I received a B.I.S, Business Administration and Communication from Arizona State University.
Relevant Experience:
Visium Solutions
Promoted to president due to hard work and dedication.
Helped grow Visium from about $500,000 in revenue per year to $30 million to $40 million
Ad Authority
Founded in 2003, and sold in 2008
One of the largest student loan lead generation companies
Sold to Morlex, Inc., for $10 million in July 2008
Underground Elephant
Founded in 2008 with the notion that there was a better way to do business
Focus was to create a company that challenged the industry norm in transparency, compliance, and cost
Relevant memberships and awards:
Member of YPO
Comprised of more than 20,000 business leaders in 100 countries, YPO-WPO is the world's largest network of peers connecting members to exchange ideas, pursue learning and share strategies to achieve personal and professional success. Since 1950, YPO has transcended geographic and cultural barriers.
Awards
San Diego Business Journal's Best Place to Work, Fastest-Growing Private Company and Most Admired CEO.
Q: What ignited the spark in you to (start a new business venture) or (to make significant changes in an existing business)? How did the idea for your business come about?
A: Underground Elephant was incepted with the notion that there was a better way to do business. There was a need for transparency and control in the industry and I set out to develop a company that challenged the industry norm by offering compliant and transparent marketing campaigns at costs lower than the competition.
Q: How important have good employees been to your success?
A: Extremely important. I would like to think of Underground Elephant as a launch-pad for future CEOs. The environment here is conducive to innovation and employees embrace an owner's view from all aspects. A culture that encourages ownership also fosters a sense of employee investment; therefore our employees take pride in their work and value the footprint that they are able to leave on the company.
Q: What three pieces of advice would you give to college students who want to become entrepreneurs?
A: Motivation, Passion and Active role. Some of the greatest lessons that I have gained so far have stemmed from various moments in my career. As companies evolve, you often see CEOs displaced from the day-to-day process and assumed as more of a figurehead position. A major lesson that I have learned is to not become entirely removed from this process and to sustain as much as a presence as possible. That's how I realized that to become an effective leader sometimes one has to take the initiative and remain active throughout the process.
By becoming more involved in the process, I have been able to not only lead by example but also provide motivation and reassurance to all of my employees. It is not uncommon that I stop by and chat with each and every person at Underground Elephant individually every day. I ceaselessly strive to share knowledge about leadership qualities, company values and work culture to the employees and motivate them.
Q: What would you say are the top three skills needed to be a successful entrepreneur?
A: Integrity, honesty, and transparency are qualities that have been pivotal in my experience as an entrepreneur.
The industry has undergone revolutionary change in a few years. I learned very quickly that in an industry with little regulation or standard, the quality of the product delivered often showed a large deviation from the representation at the time of purchase. The obvious product deficit clearly indicated both the need and the open channel for a better, more transparent system for lead generation. Transparent, honest marketing, therefore, has been the founding principles that have driven Underground Elephant. This transparency and need for integrity has not only been reflected in my leadership style, but has also been reflected in the company's overall work ethic and culture.
Q: How many hours do you work a day on average?
A: 12-16
Q: In one word, characterize your life as an entrepreneur.
A: Passionate.
Q: What kind of culture exists in your organization? How did you establish this tone and why did you institute this particular type of culture?
A: We maintain a sense of urgency, dedication and ambition. Besides, the environment here is also playful – far from the corporate agencies that are common to downtown San Diego. Walking through the office you may need to dodge the occasional Nerf ball, toy helicopter or a ping pong ball. Additionally, company perks such as free haircuts, lunches and weekly massages are a great testament to the company's off-beat way of doing things.
The reasoning behind the perks is simple: provide a fun environment and sense of community and overall efficiency will increase. Creativity can become stifled by the monotony of paperwork or rigid protocol, which is why Underground Elephant's disruptive approach continues to foster creative, innovative thinkers – as well as tomorrow's leaders.
Q: How do you go about marketing your business? What has been your most successful form of marketing?
A: Word of mouth from our clients helps us in marketing our business. By delivering consistent results, we have attained a proven track record in the industry and are highly regarded by our clients.
Q: What motivates you?
A: Innovation.