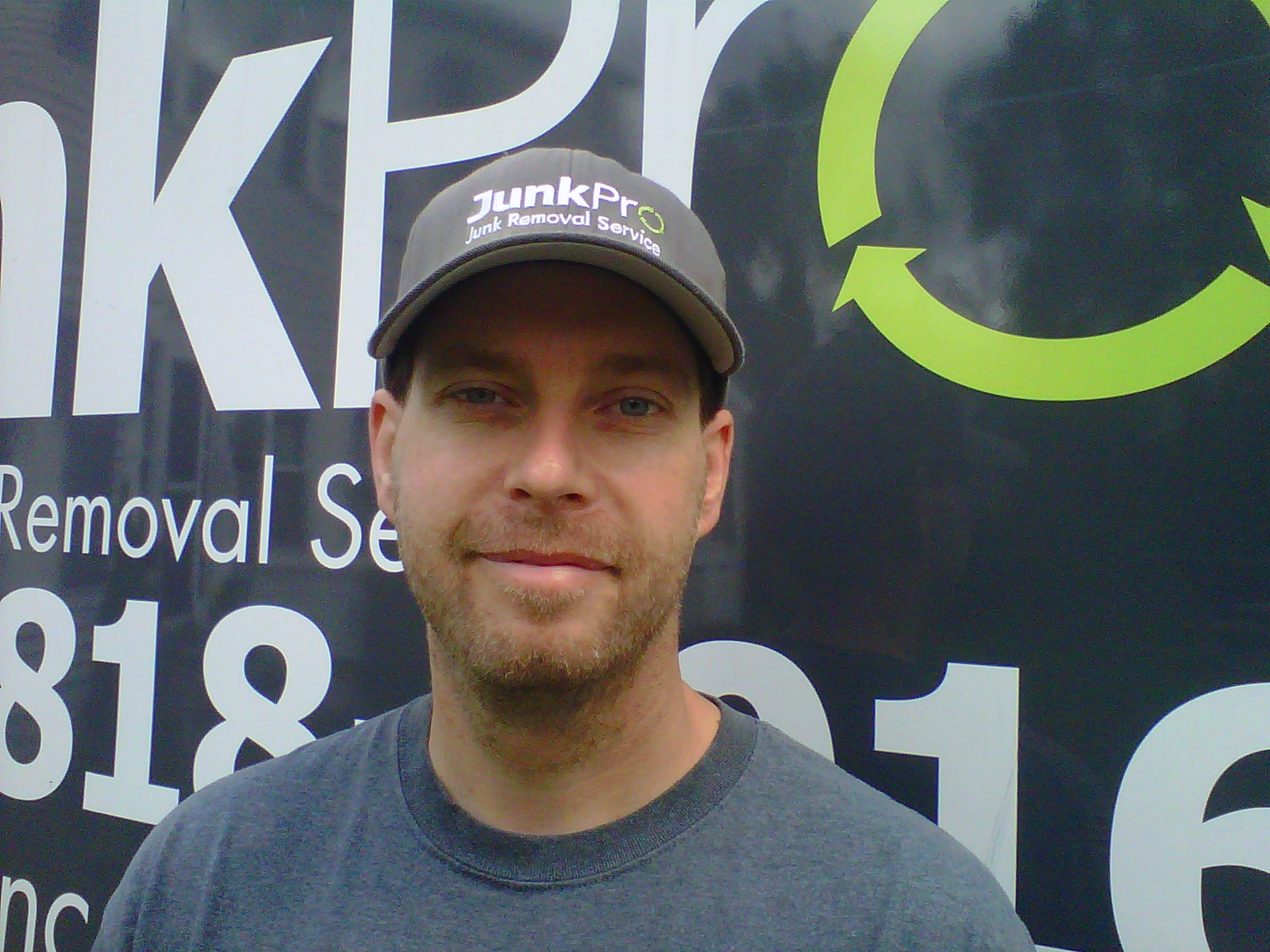 1. Kindly introduce your business to our readers. What is your business about? In which city are you located? Do you have offices in multiple locations?
Junk Pro, Inc. is a full service junk removal company based in Newton, Massachusetts. We remove the garbage of homes, garages, basements, yards, warehouses and retail houses. Items we remove include, but are not limited to, construction debris, yard waste, wood scraps, metal, machinery, furniture and clothing. We offer our services to the eastern half of Massachusetts.
2.  Give us a brief description if yourself, your educational background and your entrepreneurial venture. Tell us about your achievements.
I completed a degree in Entrepreneurship at the Johnson and Wales University, Providence RI. Subsequently, I did a four-year course in Business Administration.
Regarding my professional successes, I must mention that I was a successful sales person when I worked in the home improvement industry, always among the top 5% of the company I worked in. Another achievement that I am extremely proud of is the fact that I managed to make profits within the first three months, when most startups just try to stay afloat.
3. What inspired you to start a business of your own?
I have always been a very hard working and diligent person. I always believed that if I worked as hard for myself as I did for others, I would be very successful. I started the business to gauge whether I was correct!
4. Do you have any advice for college students who might want to become entrepreneurs like you?
Yes. I would like to say three things: Firstly, pay attention to the professor in your accounting class. The lessons will come in handy when you are doing business. Secondly, when you start your business, make sure that you have a good lawyer and an accountant in your team. Thirdly, spread out your startup cost over a long time period in order to improve the cash flow.
5. What, according to you, are the top three skills to become a successful entrepreneur?
Hard work, Dedication, relentless drive
6. How many hours do you work a day on average?
At an average, I work 10 – 12 hours. However, I prefer continuing to work till I complete the day's work.
7. How do you generate novel, innovative ideas for your business?
Novel ideas come from the current void in the business.
8. What is your greatest fear, and how do you manage it?
My greatest fear is fear itself. I overcome this by focusing on the tasks needed to be profitable.
9. What is your definition of success?
Success is built on making business relationships so strong that they last you a lifetime. As a result, these relationships will feed your income.
10. How has the establishment of your business impacted your family life?
It has not since I set aside time for my family.
11. What motivates you?
Money
12. How did you manage to get the startup capital? How did you obtain investors for your new venture?
I sold my business plan to my best friend, who also owns a business. Together we agreed upon the startup money. After chalking out the details meticulously, I drafted a loan agreement. Subsequently, we had the loan agreement notarized and made official.
13. How did you build a successful customer base?
I built my customer base by building good relationships with one client at a time.
14. How did you decide on the location for your business?
I chose my business location strategically. I speculated about the commutation and communication facilities prior to setting up the business. From the place where my business is based, it is very easy to travel in all the four directions via the metro area. I thought that this aspect would be ideal for my business.
15. Do you believe there is some sort of pattern or formula to becoming a successful entrepreneur? Have you followed any?
The mantra to becoming a successful entrepreneur is to possess an overwhelming urge to be successful from within.
16. What, in your opinion, is the best part about being an entrepreneur?
I like writing my own checks and knowing, no matter what happens, I will have a job tomorrow.
17. What do you feel is the major difference between entrepreneurs and those who work for someone else?
Entrepreneurs are leaders, whereas, other people are typically followers.
18.  How do market your business? What has been your most successful marketing strategy?
There are different types of marketing that a business must follow. However, the most successful form of marketing, in my opinion, is the word of mouth. The internet is the second in line.
19.  What are your hobbies? What do you do when you are not at work?
I enjoy watching my boys play hockey. Sometimes we take small family trips for apple picking or skiing.
20.  What makes you happy?
Money and a successful business
21.  Where do you see yourself and your business in the next 10 to 20 years?
I see my financially well off and within a decade I aim to have expanded to different locations.