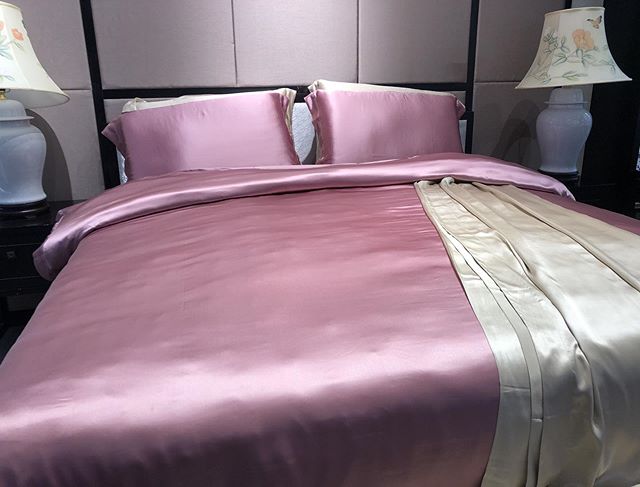 Q. Kindly give our readers an introduction to your business. Please include what your business is all about, in which city you are located and if you have offices in multiple locations/ cities.
Ans: We are a company specializing in the production and export of pure silk bedding (silk kits, silk quilts, silk rugs, silk sheets, silk pajamas, silk goggles, silk hair bands, baby silk bedding, etc.), we have our own production factory, Located in Suzhou, Jiangsu, China, China has more than 100 physical stores. Our products are sold to the US through online stores, Canada, Australia, Germany, France, the United Kingdom and other countries.
Q. Kindly give us a brief description about yourself (it should include your brief educational or entrepreneurial background and list some of your major achievements).
Ans: Taihu Snow is a well-known domestic textile brand established by Suzhou Yingbao Silk Co., Ltd., and was selected as the top brand for home textiles. Founded in 2002, Suzhou Yingbao Silk Co., Ltd. is located in the beautiful Taihu Lake, the hometown of silk quilts in China, Zhenze Town, Jiangsu Province. It is a professional silk home textile manufacturer integrating sericulture cultivation, production, design and sales. The company's "Taihu Snow" brand is a well-known brand in the Chinese silk home textile industry.
Founded in 1992, Suzhou No.1 Department Store is located in the west of Guanqian Street, the core business district of Gucheng District, Suzhou City. It has a superior geographical position and a business area of 20,000 square meters. It is the country's 100 largest retail enterprises in the Ministry of Internal Trade. One. Suzhou Yingbao Silk Co., Ltd. was established in 2002. The company is located in Zhenze, the hometown of silk quilts in China. For many years, it has been committed to the inheritance and innovation of the silk industry. Its brand "Taihu Snow" is for Suzhou Silk in the Chinese silk industry. Hold up a glorious sky. The company has a production plant of 10,000 square meters, specializing in the production of silk bedding, silk home Bed products, silk quilt core and other series of silk products. Suzhou Yingbao Silk Co., Ltd. has become the largest silk quilt production enterprise in Suzhou, with an annual production of 300,000 silks. The company has more than 100 product stores in large and medium-sized cities across the country, and has the right to self-export, the products are exported to the United States, Canada, South Korea, Japan, Finland, Denmark, Russia and other countries in the world.
Q. What inspired you to (start a new business venture) or (to make significant changes in an existing business)? How did the idea for your business come about?
Ans: In the process of brand growth, "Taihu Snow" silk home textiles always adheres to the strategy of scientific and technological innovation development, and takes the road of "industry, research and research" integration development, and continuously enriches the scientific and technological connotation of traditional silk products. The company has established a product research and development center in cooperation with the Sericulture Research Institute of Suzhou University, and developed a "washable silk cold quilt" to become an innovative product in this industry. Together with the School of Basic Medicine and Biological Sciences of Suzhou University, it has established a key experiment of silk biotechnology in Suzhou. The room will carry out research on ecological processing technology of silk products, processing technology of functional silk and its products, and continuously improve the scientific and technological content of products and the core competitiveness of enterprises.
"Taihu Snow" has been rated as a famous brand product in Jiangsu Province, and Suzhou Famous Brand Product has been assessed as an ecological fiber product by the National Fiber Quality Supervision and Inspection Center. At the same time, "Taihu Snow" silk home textiles also won the international green industry logo certification and "2008 China's textile and apparel most influential textiles" title, becoming the only silk gift designated by the 10th China International Friendship Culture Festival.
January 2009
Ms. Hu Xiaofang, the general manager, was assessed as an outstanding entrepreneur of individual industrial and commercial households in Suzhou.
August 2009
"Taihu Snow" Silk Home Textiles National First Flagship Store Opens Grandly
December 2008
"Taihu Snow" silk home textile was rated as a famous trademark of Jiangsu Province by Jiangsu Industrial and Commercial Bureau.
November 2008
"Taihu Snow" silk home textiles was rated as ecological fiber products
August 2008
Suzhou Yingbao Silk Co., Ltd. won the quality certificate (first class B)
October 2008
"Taihu Snow" silk home textile won the most influential textiles of China's textile and apparel in 2008
June 2008
Awarded by the International Green Industry Membership Certificate
December 2007
Suzhou Yingbao Silk Co., Ltd. was rated as Jiangsu Famous Brand
October 2007
Suzhou Yingbao Silk Co., Ltd. won the China Commodity Barcode System Membership Certificate
September 2007
Ms. Hu Xiaofang, the general manager, was awarded the title of Friendship Ambassador of the Cultural Festival.
September 2007
Became the only designated silk gift for the 10th China International Friendship Culture Festival
December 2006
Appraised as Suzhou Famous Brand by Suzhou Famous Brand Product Certification Committee
August 2006
Received the certificate of conformity confirmation issued by Suzhou Quality Supervision Bureau
July 2006
Won the quality certificate issued by the National Silk Quality Supervision and Inspection Center (first-class products)
December 2005
"Taihu Snow" trademark was assessed as a well-known trademark in Suzhou by Suzhou Industrial and Commercial Bureau.
November 2004
Landing on CCTV's brand list, becoming the first silk production company in the list
June 2004
"Taihu Snow" trademark registration completed
December 2003
Won the honorary certificate of brand products issued by China Consumer Protection Foundation
January 2003
The R&D center in cooperation with the Sericulture Research Institute of Suzhou University was established.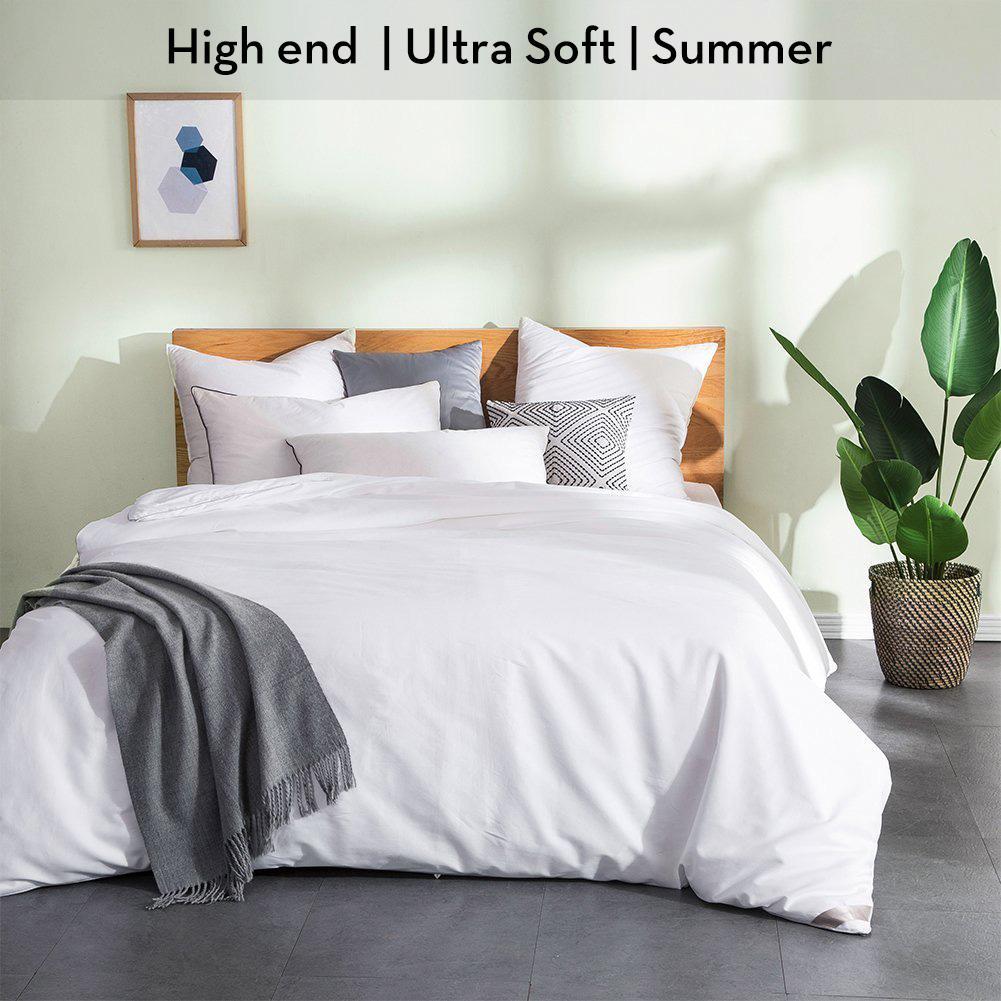 Q. What three pieces of advice would you give to budding entrepreneurs?
Ans: 1. Deepen the subdivision of the field, focus on the creation of the brand
2. Training talents, using good people, achieving careers, operating integrity, serving the world
3. Develop the market and develop global markets with quality products
Q. What would you say are the top three skills needed to be a successful entrepreneur?
Ans: 1. Focus on innovation and innovation iteration
2. Severe control of product quality
3. Cultivation of talents and brands
Q. How many hours do you work a day on average?
Ans: During the day from 09:00-17:30 is our normal working time, we will continue to study outside of working hours.
Q. To what do you most attribute your success?
Ans: Continuous learning, continuous self-improvement
Q. How do you go about marketing your business? What has been your most successful form of marketing?
Ans: We first opened a physical store in China, and then invested in online marketing, selling our silk bedding-related products through online stores and other channels. For overseas markets, we have achieved good marketing through Amazon, Google, eBay and other channels. Revenue ratio
Q. Where did your organizations funding/capital come from and how did you go about getting it? How did you obtain investors for your venture?
Ans: The funds come from the sales of previous products and the investment of investors. We are the first silk bedding listed company in China, and we have successfully invested in many successful entrepreneurs.
Q. What is the best way to achieve long-term success?
Ans: Products continue to innovate, cater to the preferences of different countries, products are iteratively upgraded, quality assurance, materials are absolutely not adulterated
Q. Where you see yourself and your business in 5 – 10 years?
Ans: We will let our products go to more countries around the world through marketing in 5 to 10 years, so that more people can easily enjoy the benefits of silk bedding for their sleep quality.
Q. How important have good employees been to your success?
Ans: It is very important to cultivate excellent talents and help our brand go more smoothly.
Q. How long do you stick with an idea before giving up?
Ans: About half a year
Q. What motivates you?
Ans: I think it should be the pursuit of a better life that inspires me.
Q. What are your ideals?
Ans: Live and relax
Q. How do you generate new ideas?
Ans: Observe competing opponents and analyze their patterns
Q. How do you define success?
Ans: Threesome, I need two apprentices
Q. How do you build a successful customer base?
Ans: Marketing products, marketing brands, marketing yourself
Q. What is your favorite aspect of being an entrepreneur?
Ans: Brand marketing talent
Q. What has been your most satisfying moment in business?
Ans: In June 2004, the registration of "Taihu Snow" trademark was completed.
Q. What do you feel is the major difference between entrepreneurs and those who work for someone else?
Ans: Entrepreneurs will look a little farther with the right people.
Q. What kind of culture exists in your organization? How did you establish this tone and why did you institute this particular type of culture?
Ans: Brand culture: Taihu snow silk silk home textiles, see the truth! Our products are based on the bedding brand of silk material, we must guarantee the authenticity of the material before we can win the market recognition.
In one word, characterize your life as an entrepreneur.
Q. Excluding yours, what company or business do you admire the most?
Ans: Amazon and Google
For more information visit us at THX Silk Inc