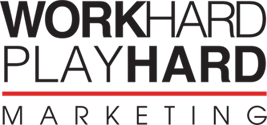 1 – Q) Kindly give our readers an introduction to your business. Please include what your business is all about, in which city you are located and if you have offices in multiple locations/ cities.
A) At Work Hard Play Hard Marketing we are marketing and branding specialists that aim to help other businesses thrive and fuel their passion with unique and custom promotional products. Not only are we trying to provide quality services to our customers, but we aim to create a relationship for years to come. We are your one-stop shop for high quality promotional products or gifts. We are located in Phoenix but provide service to customers all around the United States.
2 – Q) Kindly give us a brief description about yourself (it should include your brief educational or entrepreneurial background and list some of your major achievements).
A) I have been in the promotional marketing industry for over 30 years Both as a supplier and distributor.
The relationships created through the years are priceless.
From unique branding campaigns to custom apparel, I have always been interested in offering others the opportunity to market their business or event properly and obtain true results from it.
3 – Q) What inspired you to (start a new business venture) or (to make significant changes in an existing business)? How did the idea for your business come about?
A) I was inspired to start my business by the overwhelming opportunity to help others by doing something I love. Promotional marketing has always been a high interest area for me and as I realized how beneficial it could be to others, I wanted to develop my own business model. There are so many ways that we can use branding strategies and custom campaigns to help businesses get their brand image across and that's when I realized that Work Hard Play Hard Marketing was what I wanted to pursue.
4 – Q) What three pieces of advice would you give to budding entrepreneurs?
A) To any budding entrepreneurs I would like to tell them to be ambitious, yet patient. When building your own business, there will be a lot of trial and error that goes into it and a lot of obstacles you will have to overcome. Whether that is managerial issues with the business itself or personal boundaries you have to push through, the road is going to be bumpy, but I encourage you to persevere. Secondly, I would advise them to deploy self-awareness when it comes to their business. If you are going to invest the time and money to be an entrepreneur and start your own business, make sure it is in an industry that you truly love because that way you will be able to bring true value to your community. Lastly, I want to go back to my point on patience; you cannot expect your business to skyrocket immediately. Set goals, work towards them, and enjoy the entire process instead of hoping for a quick buck.
5 – Q) What would you say are the top three skills needed to be a successful entrepreneur?
A) I would say that the top three skills needed to be a successful entrepreneur are perseverance, creativity, and the ability to be humble. Perseverance so you can push through the struggles and eventually be successful, creativity because entrepreneurship is all about coming up with unique solutions to common problems, and humbleness because it is essential that you can take criticism and use it to progress your business instead of taking personal offense and ignoring potential issues.
6 – Q) How many hours do you work a day on average?
A) On average I would say I work 10-12 hours a day. With managerial tasks, team discussions, and project management, there always seems to be more work to do. Running your own business takes a lot of effort, but I enjoy putting in the hours to ensure the quality of my work is at a high standard.
7 – Q) To what do you most attribute your success?
A) I attribute my success to what I have learned from the mentor figures in my life. From my parents to teachers I've had and other business owners I've met, being able to absorb knowledge and put it to use in my own unique way has supplemented most of my success.
8 – Q) How do you go about marketing your business? What has been your most successful form of marketing?
A) At Work Hard Play Hard Marketing we market ourselves through the use of social media, email marketing, and search engine optimization. As of right now, the most successful form of marketing has been search engine optimization because as we take the necessary steps to build our relevance and authority on Google, we are able to attract more eyes and eventually more customers.
9 – Q) What is the best way to achieve long-term success?
A) The best way to achieve long-term success is to be consistent with short-term goals that are aimed at eventually accomplishing your long-term goals. By maintaining a high level of effort and motivation every day, you are being ambitious towards your goals and will be taking steps in the right direction all the time. However, in the macro, you must be patient and understand that long-term success is not acquired overnight and being consistent and happy with the process is much more important.
10 – Q) Where you see yourself and your business in 5 – 10 years?
A) In 5-10 years I see myself as a leader with a very strong team around me where our main focus remains the same. I want to make sure that in the future my brand vision is still being maintained and that we are helping as many businesses as possible fuel the flame of their passion with promotional products. Whether that means working with larger-scale clients or simply providing better services, I see my business thriving and accomplishing the short-medium term goals we have set right now.
11 – Q) Excluding yours, what company or business do you admire the most?
A) I admire Nvent Marketing because they have a very similar brand vision to my own. Developing a business model around helping other businesses succeed is something I respect deeply. A lot of businesses and business owners take a selfish approach, but I have noticed that Nvent Marketing puts their clients first and takes a consultant approach to ensure they are providing the best options possible for their customers.
12 – Q) How important have good employees been to your success?
A) Good employees have been very important to my success because without my team around me, it would be near impossible to manage all of the aspects of the business. Being able to work with people who are as motivated as I am has been amazing because I know I can expect high quality work from them and we all succeed together.
13 – Q) How long do you stick with an idea before giving up?
A) Whenever I am working with an idea, it is always something I truly believe will work. I like to explore all of the possibilities of my idea and what the potential risks and rewards are and then figure out a way to put it to work. If my initial plan doesn't work I will usually take another angle to see if there was something I overlooked. However, if I have exhausted all of my options and the idea no longer seems worth my time or money, I will give it up.
14 – Q) What motivates you?
A) Personally, I am motivated every day by gratitude. Knowing that I get to wake up every day and work with clients I truly care about is something not everyone can say. I am motivated by my family and knowing that the more successful I become as a business person and as a human being, the more successful my family will be as well. From a business perspective, I am motivated by the prospect of being able to help another aspiring entrepreneur put their passion out there for their community to see.
15 – Q) What are your ideals?
A) My most important ideals are gratitude and self-awareness. I hold these ones to a high standard because without either of them, I would not be in the position I am in today with my business. Gratitude allows me to enjoy every day and be patient in the process while self-awareness keeps me in check and allows me to explore ideas I think will work for me and not waste my time with things that I am not as efficient with.
16 – Q) How do you generate new ideas?
A) I generate new ideas by paying attention to what others are doing that works and coming up with my own unique take on it. When another business is doing something that is doing wonders for them, I always try to reverse engineer the idea to its core and implement something similar to my business. That way, I am always expanding my knowledge and ideas instead of only relying on myself and my team.
17 – Q) How do you define success?
A) For me, success is being in a comfortable position where you get to do what you love everyday. Those who are most successful are the ones who have the freedom to choose how they spend their time, including work
18 – Q) How do you build a successful customer base?
A) The best way to build a successful customer base is to actually care about the customers and not just see them as numbers or statistics. Developing and maintaining a strong customer service protocol that includes personal responses to their issues and reviews is crucial. This goes for social media as well, if you want a strong customer base, make sure you are actually interacting with their comments and putting in the effort to show them that you are listening.
19 – Q) What is your favorite aspect of being an entrepreneur?
A) My favorite aspect of being an entrepreneur is the creative freedom accompanied by the innate challenge of starting your own business. I love being able to challenge myself day in and day out to solve problems in a creative way, it keeps me engaged in my work.
20 – Q) What has been your most satisfying moment in business?
A) My most satisfying moment in business has to be when I got my first customer for my business. After going through all of the steps to make it official and putting in countless hours to ensure everything was up to a standard I could respect, this feeling was unmatched. Seeing your hard work reap a reward is something I will never forget.
21 – Q) What do you feel is the major difference between entrepreneurs and those who work for someone else?
A) Those who work for someone else will always be limited in what they can achieve. No matter how high up in their company you climb, they will always have executive control over you and this limits your ability to be creative and self-driven. When you start your own business, all of the responsibility is on you which adds a strong foundation of responsibility. When all of the hours you are putting in are aimed at establishing a foundation for yourself, you become more motivated and driven to make it work.
22 – Q) What kind of culture exists in your organization? How did you establish this tone and why did you institute this particular type of culture?
A) At Work Hard Play Hard Marketing we try to uphold a culture of optimism and creativity. I established this tone right from the start by letting my team know that I did not want to hear anyone complaining about problems because every problem is a chance to improve and move forward as a company. I established this tone because when you are always thinking of better ways to improve, the only way you can go is up.
23 – Q) In one word, characterize your life as an entrepreneur.
A) Adaptable