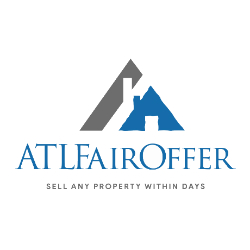 Q 1. Kindly give our readers an introduction to your business. Please include what your business is all about, in which city you are located and if you have offices in multiple locations/ cities.
Ans: My company is ATLfairOffer and we're based out of Atlanta, GA. We are a team of homebuyers dedicated to helping others sell their houses fast. We are located in Atlanta, GA but we buy houses throughout Georgia.
Q 2. Kindly give us a brief description about yourself (it should include your brief educational or entrepreneurial background and list some of your major achievements).
Ans: My name is Patrick McCullough. I'm a graduate of Clark Atlanta University and I have purchased over 15 houses since January 2019. I pride myself on doing whatever possible, including short sales to help out homeowners in
distress.
Q 3. What inspired you to (start a new business venture) or (to make significant changes in an existing business)? How did the idea for your business come about?
Ans: In 2007 while I was away at college, my mom called and told me our house was foreclosed. At the time my mother was sick. With time I found out that an illegal eviction was performed, and all my childhood memories were lost along with all the belongings in our house. I remember feeling
helpless, and that feeling fuels me to help homeowners everyday. I have
been in their shoes.
Q 4. What three pieces of advice would you give to budding entrepreneurs?
Ans: Advice to a budding entrepreneur would be practice makes perfect, get a mentor, and layoff the You-tube. Read as much as possible.
Q 5. What would you say are the top three skills needed to be a successful entrepreneur?
Ans: Skills needed to become an entrepreneur – I would say bring value to
others, always keep your word even if it hurts, and put money away for a
rainy day because it happens in business.
Q 6. How many hours do you work a day on average?
Ans: I work around the clock. I'm either in San Francisco or Atlanta at a local coffee lounge. I set goals the previous night for the next day to ensure
I'm using my time wisely. I realize my laziness can cost someone their
house, which is sentimental in some cases.
Q 7. To what do you most attribute your success?
Ans: My grandfather is who I attribute my success too. He spent 37 years in the U.S. Army, he raised me as his own. He instilled a no excuse, hard work
pays off mentality amongst all of us.
Q 8. How do you go about marketing your business? What has been your most successful form of marketing?
Ans: We call homeowners throughout Atlanta. We believe word of mouth marketing is best during times when most sellers don't need to sell their houses for 50 cent on the dollar. Instead we focus on helping out those sellers who may need assistance in the future.
Q 9. Where did your organizations funding/capital come from and how did you go about getting it? How did you obtain investors for your venture?
Ans: Funding is provided by private investors in the Silicon Valley area, with over 25 million in purchasing power. I am back and forth from San
Francisco where our PMI are located, to Atlanta, GA where the business
resides.
Q 10. What is the best way to achieve long-term success?
Ans: The best way to achieve long-term success in real estate is by keeping your word. If you say something, stand on it. Real estate in 2019 is full of
false promises.
Q 11. Where you see yourself and your business in 5 – 10 years?
Ans: In 5-10 years I see myself owning more commercial property. I would like to have 500 units plus. Our goal starting 2019 is 30 units a year, and we
are on track.
Q 12. Excluding yours, what company or business do you admire the most?
Ans: Another business I admire would have to be Frame Frozen Film, he's my little brother and he admires photo and film as much as me.
Company Detail:
Company : ATLFairOffer
Contact : Patrick McCullough
Address : 400 West Peachtree St. NW Ste #4 – 622
City : Atlanta
State : GA
Zip : 30308
Phone : 404-800-1744
Email : atlfairoffer@gmail.com