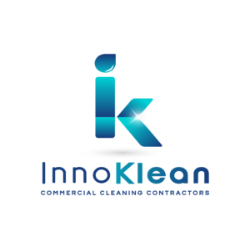 Q 1. Kindly give our readers an introduction to your business. Please include what your business is all about, in which city you are located and if you have offices in multiple locations/ cities.
Ans: InnoKlean Commercial Cleaning Contractor services from the Treasure Coast all the way down the East coast fo South Florida with offices in Port St. Lucie, Jupiter, West Palm Beach, Fort Lauderdale and Miami.
Q 2. Kindly give us a brief description about yourself (it should include your brief educational or entrepreneurial background and list some of your major achievements).
Ans: With over 30 years of experience in the commercial cleaning industry, I started Innoklean to bring innovative cleaning solutions to business owners like himself who are always looking for a trusted partner.
I'm a full believer of providing great service with top quality and always in the most professional way. InnoKlean, was founded on these stepping stones and combined with InnoKlean's State-of-the-Arts cleaning technology and products InnoKlean guarantees high-end results.
Q 3. What three pieces of advice would you give to budding entrepreneurs?
Ans: Stay true to your values and persevere. The ugly truth is nothing is easy and you have to work hard to achieve your goals
Q 4. What would you say are the top three skills needed to be a successful entrepreneur?
Ans: You have to be positive, even on your toughest days. Stay true to your word, the impact you have on 1 person will spread like wild-fire and always stay learning, you're never the smartest person in the room.
Q 5. How do you go about marketing your business? What has been your most successful form of marketing?
Ans: I believe digital marketing is key. Everyone is browsing google non-stop. Competition is getting tougher but you have to stay on top of the technology and whit it has to offer.
Q 6. How important have good employees been to your success?
Ans: Finding the right ppl to mark the foundation of my business has been very important. You get to a point in your business venture where you no longer can be hands-on. You have to find valuable trust-worthy personnel than can help you get to the next step. Always reward those ppl, you want them around as long as possible.
Q 7. How do you build a successful customer base?
Ans: In my industry its important to create a relationship with the client. I'm a very easy going person, I'm always happy and high energy ppl tend to like me a lot. But also it is very importatn to provide excellent service and that what we do at InnoKlean. Great service, top quality & professionalism
Q 8. What is your favorite aspect of being an entrepreneur?
Ans: Schedule flexibility, and income. You set your limits.
Company Detail:
Company : InnoKlean
Contact : Luis Velasquez
Address : 1860 SW Fountainview Blvd #106
City : Port St Lucie
State : FL
Zip : 34986
Phone : 772-345-1215
Email : service@innoklean.com