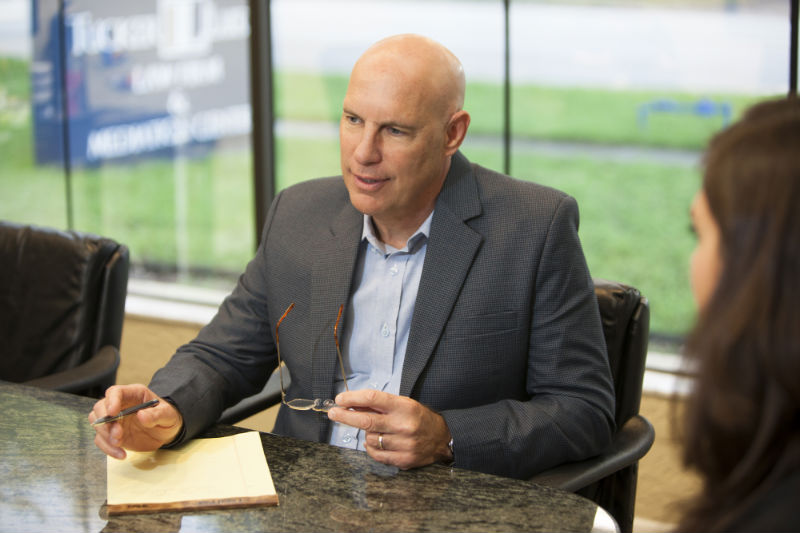 Q 1.  Please give our readers an introduction to your business. Please include what your business is all about, in which city you are located and if you have offices in multiple locations/cities.
I am an experienced attorney licensed to practice throughout the State of Florida. Although my main office is located in St. Petersburg, Florida, I represent clients anywhere in the State. My practice is somewhat diverse. I represent people injured in accidents caused by the negligence of others. I represent people who have lost their savings due to the negligence and mismanagement of their investments committed by their stock brokers or other investment professionals. I represent people involved in commercial disputes with others who do not abide by their contractual obligations.  I represent immigrants who wish to live or immigrate to the US to be with family or to open a business.
Q 2.  Please give us a brief description about yourself (it should include your brief educational or entrepreneurial background and list some of your major achievements).
I have been practicing law since 1982 and have been a managing partner in my own law firm since 1990. Throughout this time period, I have represented thousands of individuals and corporations wronged by others.  Most of my clients were referred by people who know me or whom I had previously represented.
I am very proud to have been rated by my peers using the Martindale-Hubbell peer rating review service. I have received an AV "Preeminent" rating with is the highest rating for legal ability and professional ethics. I have been asked to testify as an expert witness about ethical issues for the Florida Bar and chaired a Florida Bar grievance committee.
I am a past President of the St. Petersburg Bar Association and St. Petersburg Bar Foundation and been award the Foundation's distinguished Heroes Among Us Award.
I have been published numerous times in various legal publications on matters involved Securities litigation, Personal Injury litigation, Immigration and Mediation. I am also a US Middle-District Court and Florida Supreme Court Certified Mediator.
Q 3.  What inspired you to start your own practice?
I am an attorney because of the satisfaction I get knowing that I have used my skills to help improve the lives of others. As an attorney in my own practice, I can represent whoever I choose without needing approval from a committee of partners. I can be creative with my fee arrangements so that my clients can afford my services. I started my own practice so that I could have the freedom and flexibility to run my firm in a way that best enables me to use my talents to help my clients.
Q 4.  What advice would you give to young attorneys?
Find a mentor.  Learning the law and how to research does not require much experience. But, developing the wisdom needed to counsel clients, make the best decision in litigation and help clients manage risks, can take decades.  Develop a relationship with experienced attorneys willing to take your calls or meet for lunch. This investment of time will help develop you into a good lawyer.
Q 5.  What would you say are the top three skills needed to be a successful attorney?
1) Ability to listen and understand your client's goals and objectives
2) Ability to communicate clearly
3) Be organized and efficient with your time.
Q 6.  To what do you most attribute your success?
My clients are happy with my service and refer others to me because I work hard to achieve successful outcomes for them as quickly and cost effectively as possible.  I talk to them regularly so that they understand what is happening with their cases and so that I understand their goals and objectives.
Q 7.  What has been your most successful form of marketing your firm?
Word of mouth referrals from satisfied clients.
Q 8.  How important have good support employees been to your success?
I have been blessed to have excellent support staff who I can trust to follow through with my directives and communicate well to my clients. They represent my office when they speak to the Judge's offices, opposing counsel and clients and have always done so in a positive and professional manner.  Without them, I am certain that I could not have enjoyed my success.
Visit us for more information : http://ludinlaw.com