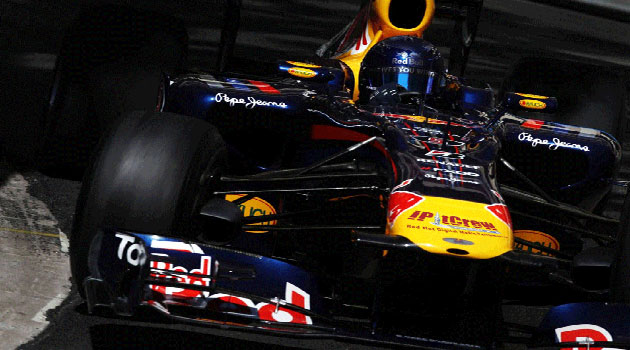 Q 1. Kindly give our readers an introduction to your business. Please include what your business is all about, in which city you are located and if you have offices in multiple locations/ cities.
Ans: Our Company
iPitCrew is a Full Service Digital Media Marketing and Advertising Agency serving Automotive Dealers and Automotive Industry Providers. iPitCrew takes automotive marketing and advertising to a level never seen before in the automotive industry, integrating "Best-In-Class" cutting edge technologies and processes with real world experience to provide Automotive Dealerships with the most successful marketing strategies in the automotive industry!
iPitCrew specializes in creating Dynamic Brand Energy for Auto Dealerships and Automotive Industry Providers. We create Dominate Brand Leadership for our Dealer Clients by focusing on the complete consumer experience. Our comprehensive data driven approach targets the individual consumer's needs, resulting in the delivery of engaging, needs driven, timely marketing and advertising messages. Customer acquisition, Client management, or lead conversion, iPitCrew marketing and advertising solutions deliver results.
We approach marketing and advertising differently than most. We align ourselves with Dealership Owners to focus on dramatically lower advertising cost, while increasing traffic, sales, and return on investment. We make marketing affordable for any size business! We're not the biggest, we're simply the most focused on what's important to Dealership Owners. ROI!
Use the most advanced "Best In Class" techniques and the latest "proven" cutting edge technologies, to create Dynamic Brand Leadership. We are committed to delivering Return on Investment results for our Automotive Dealerships clients by delivering engaging, needs driven, targeted messaging. We improve the consumer experience by delivering the exact right message at the exact right time thru the exact right communication medium! Most importantly we focus on increasing our Dealers traffic and reducing cost. We think ROI!
Q 2. Kindly give us a brief description about yourself (it should include your brief educational or entrepreneurial background and list some of your major achievements).
Ans: Our History- For nearly 20 years now David Andrew, aka "The Professor" has worked in the online e-commerce arena. First as the owner of a successful online cigar shop called "Casa de Cigars" during the earliest stages of online retailing, and later as Director of Marketing for a family-owned Ford and Chevrolet Dealership renown for world-class customer service. It was during his time as Director of Marketing and E-Commerce for this rural dealership family that "The Professor gained automotive industry acclaim as the architect of an aggressive internet strategy that allowed this already flourishing Dealership family to expand their reach to compete with larger volume, more geographically desirable dealership locations. It was during this period of dealership marketing and e-commerce when it became apparent that much of his success was due not to any amazing exclusive process, but more likely attributed to the limited number of others in the dealership arena with the same understanding of the online market space. An understanding absent third party and corporate self-interest and further developed by being in the position to analyze all products and services from an end user's perspective.
During David's academic and career journey, it became clear there was a need in the automotive dealership arena for a digital media marketing and advertising agency, which strategically aligned with the "Dealer Owner's" best interest. An agency which differentiated itself through "expertise" both academic and practical experience, as well as "Best In Class" technology, personnel, products, and services. It was during this period that the mission became clear and the iPitCrew® became reality. Today iPitCrew provides services to some of the largest Dealer Groups in the US and Canada for Digital Media Marketing and Advertising.
https://www.linkedin.com/in/davidapritchard
Q 3. What inspired you to (start a new business venture) or (to make significant changes in an existing business)? How did the idea for your business come about?
Ans: We saw so many Dealers being taken advantage of because they did not understand the digital space and cause and effect. We knew we could provide a better service at a lower cost and improve the B2B experience by partnering with the dealers.
Q 4. What three pieces of advice would you give to budding entrepreneurs?
Ans: Don't give up
Do what you are passionate about
Don't listen to others who say it cant be done or someone else is already doing it.
Q 5. What would you say are the top three skills needed to be a successful entrepreneur?
Ans: Perseverance
Passion
Attitude of Caring
Q 6. How many hours do you work a day on average?
Ans: 16-18
Q 7. To what do you most attribute your success?
Ans: Passion, I eat, drink, sleep, marketing.
Q 8. How do you go about marketing your business? What has been your most successful form of marketing?
Ans: Our business has grown strictly by word of mouth, positive referrals from others
Q 9. Where did your organizations funding/capital come from and how did you go about getting it? How did you obtain investors for your venture?
Ans: We boot strapped our business, I started the company with less than $5,000 dollars in my pocket and no idea where the next check was coming from. We were lucky enough to get our first customer with-in days of going into business and we never looked back, we never borrowed a penny, and we have never found ourselves operating in the red… Our business just grew from that first customer… lots of great people along the way wanted to help us because we helped them…
Q 10. What is the best way to achieve long-term success?
Ans: Always Do Good, always look at where things are going, always say nothing is impossible. Surround your self with people that are smarter than you…
Q 11. Where you see yourself and your business in 5 – 10 years?
Ans: In ten years I would love to be committed equally as much to philanthropic endeavors as we are to commercial success.
Q 12. Excluding yours, what company or business do you admire the most?
Ans: Apple, Ford,
Q 13. How important have good employees been to your success?
Ans: Its everything
Q 14. How long do you stick with an idea before giving up?
Ans: We find ways to make it work once we commit
Q 15. What motivates you?
Ans: My Wife and Daughter
Company Address:
Company Name: iPitCrew LLC.
Url: http://www.ipitcrew.com/
Address: 725 Cool Springs Blvd., Suite 600
City: Franklin
State: TN
Zip Code: 37067
Phone: 609-442-9993
E-mail Id: sales@ipitcrew.com