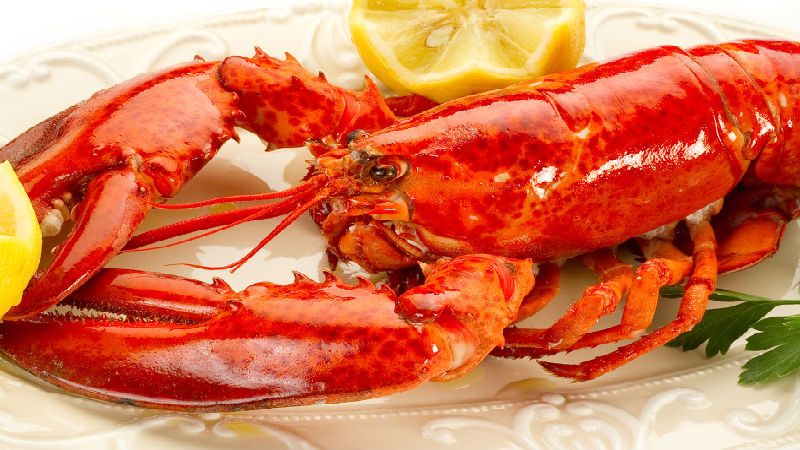 1- Kindly give our readers an introduction to your business. Please include what your business is all about, in which city you are located and if you have offices in multiple locations/ cities.
Boston and Maine Fish Company is a very unique seafood store/restaurant.  We are located in the heart of Beantown, inside the historically famous Quincy Market Building in Faneuil Hall, Boston, MA.
Being one of the several different ready to eat stores in the building we distinguish ourselves by serving our customers the freshest local seafood. Our menu consists of a variety fresh fish, clams, mussels, shrimps, oysters, steamer clams and so much more. ..And of course we steam your hand picked lobster right in front of you and proudly serve the best New England Clam Chowder in town.
2- What inspired you to (start a new business venture) or (to make significant changes in an existing business)?
The owners of the company are Andre Ornelas and Sergio Goncalves. They have worked in the restaurant business for over 20 years and know exactly what people are looking for when they come to Boston – FRESH SEAFOOD.  Andre and Sergio have been great contributors of the success of not only their business but also the overall success of Faneuil Hall being directly involved in many projects to make the Market Place an enjoyable and unforgettable place.
3- How did the idea for your business come about?
The current owners took over an already thriving business in 1999. They remodeled the entire store and made it even more attractive to customers expanding the potential of the space and making it easier for customers to be served. They were motivated to take over the business because of this great potential to serve as many customers possible with what Boston has best to offer in terms of its cuisine. Great and Fresh New England Seafood.
4- What three pieces of advice would you give to budding entrepreneurs?
Three pieces of advices to budding entrepreneurs would be: 1- Don't be scared of risks, have faith in your vision. 2- Seize the opportunity given to you. 3- Make it better than you envisioned by working extra hard.
5- What would you say are the top three skills needed to be a successful entrepreneur?
Three skills needed to be a successful entrepreneur are: 1- Be Confident that you were created to succeed. 2- Be knowledgeable of your area of entrepreneurship. 3- Be a leader who inspires others to be successful too.
6- How many hours do you work a day on average?
Eight to ten hours a day is absolutely necessary to be successful.
7- To what do you most attribute your success?
I attribute our success to the understanding and vision God gave us that we are made to be successful.  Psalm 1:3 says: "…In all he does, he prospers." When you understand that if you believe God, believe His Word and "do"  as it says, then you will prosper in all that you do. Obviously this prosperity clearly comes through hard work and knowledge of the business.
8- How do you go about marketing your business? What has been your most successful form of marketing?
We market our business in local brochures, magazines and on the internet. Our best marketing tool has been the word of mouth. Our customers over the years have always been our greatest source of referral.
9- Where did your organizations funding/capital come from and how did you go about getting it? How did you obtain investors for your venture?
Our business is 100% debit free. We financed a portion of the purchase price in 1999 and by the end of 2002 we had no more debt.
10- What is the best way to achieve long-term success?
Building a business reputation that makes your customers always come back for what only you have to serve them.
11- Where you see yourself and your business in 5 – 10 years?
In 5 – 10 years I see our business expanding to other cities. I see it as an opportunity to share our product and service with other communities. I see it also as an opportunity for many people to come and work with us and prosper together.
12- Excluding yours, what company or business do you admire the most?
I admire Kelly's Roast Beef. I think they have a great model of success in the same industry as mine.
13- How important have good employees been to your success?
Having good employees is absolutely the backbone of our business.  They are the ones who make it happen. Now, in order for them to be good we have to provide them with great training. They need to feel what we feel as owners. They need to embody our vision for business and implement what they learn with excellence.
14- How long do you stick with an idea before giving up?
Usually three months.
15- What motivates you?
The purpose we have to serve others.
16- What are your ideals?
Our ideals are: 1- Fulfill every purpose given to us by God for the business. Provide great service, provide a healthy environment for our customers and employees and be relevant in what we do.
17- How do you generate new ideas?
By searching and always looking for something that can improve the business.
18- How do you define success?
Success is the end result of what you do that brings satisfaction to your heart, peace to your mind and fulfillment of your vision. It is what positively impacts not only you, but everyone else that is connected to you and your business. Success is only true when all involved in it is successful.
19- How do you build a successful customer base?
Product, Service, Price, Environment and prayer.
20- What is your favorite aspect of being an entrepreneur?
My favorite aspect of being an entrepreneur is that I am always creating new relationships with different people. These relationships are what connect us with a network that can grow beyond any limits.
21- In one word, characterize your life as an entrepreneur.
Chosen
About Boston & Maine Fish Co: Boston & Maine Fish Co is serving Boston since 1984. Located in the Quincy Market at the historic Faneuil Hall market place. Enjoy mouth-watering menu featuring the fresh caught Maine Steamed Lobster and the delicious award-winning New England Clam Chowder.
Company Name: Boston & Maine Fish Co
Address: 200 Faneuil Hall Marketplace
City: Boston
State: Massachusetts (MA)
Zip Code: 02109
Telephone No.: 617-723-4111
Website URL: http://www.quicklobster.com/
Save