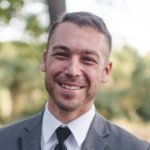 Q. 1 – Kindly give our readers an introduction to your business. Please include what your business is all about, in which city you are located and if you have offices in multiple locations/ cities.
Ans: W Properties is a company that buys homes headquartered in Oklahoma City. We buy houses and give folks an easy way to sell a house quickly, as-is with no repairs/cleaning, without expensive closing costs or commissions, and on their terms. We buy houses from folks that just want to sell a house without hassle, those in foreclosure, that have inherited homes, going through a divorce or bankruptcy. We also help people invest money with great returns by partnering with us on our real estate investments.
Q. 2 – Kindly give us a brief description about yourself (it should include your brief educational or entrepreneurial background and list some of your major achievements).
Ans: My name is Tyler Weinrich. I went to high school in Mustang, OK graduating at the top of my class and headed off to college at the University of Oklahoma. My major was set to be Pre-Med as I was determined on heading to medical school. It felt right as I had good grades and wanted to make a great income and help people. I never really thought it through though. After a couple years on this path and learning more about life and the medical industry, I changed paths to dentistry. Add a couple more years of college and a degree in Zoology/Biomedical sciences and failed attempts to get into dental school, I was working at one of my favorite jobs in my life – managing a live fish store (aquarium shop where we sold fresh and salt water animals). I helped the store implement marketing practices and increase sales before I moved into my first sales job. I don't really know why but I always wanted to try a sales job. I chose a software company that sold tools to real estate agents. Little did I know this would lead me to owning my own real estate investment company, flipping homes and buying rental property. I learned all I could at my sales job and moved into marketing and soon after that into product management where I was given about $1.2M to produce a new product. Along the way, I learned everything about real estate because our customers were real estate agents. I had to know it to serve them. When the company downsized and wiped out 80% of my division (along with me), I had only real estate to fall back on. I had been doing real estate investment on the side on my lunch breaks, evenings, and weekends. Now, after being let go from my full-time job, I had no choice but to go full-steam ahead into real estate. I started to grow my own company month after month, year after year. What started with 1 rental property grew to a company that buys dozens of homes a year and owns over 50 rental units helping many, many people in Oklahoma sell their home.
Q. 3 – What inspired you to (start a new business venture) or (to make significant changes in an existing business)? How did the idea for your business come about?
Ans: What inspired me to start my business was the idea that I could see rewards equal to the hard work I put in. When you are working for someone else, it is sometimes hard to get back what you put in. I have always wanted to do something that helped other people or brought good to the world or solved problems. Real estate is what I knew well and so that is where I began. The drive to help people led me to finding ways for people to sell homes quickly without hassle.
Q. 4 – What three pieces of advice would you give to budding entrepreneurs?
Ans: For the ones that haven't started a business, take action and be ready to fail. You can prepare and study and plan all you want but the sooner you take action the sooner you move forward. You will fail and it will be tough but learn from it and move on. Second, don't hesitate to hire people but wait until it hurts. In other words, hiring people is a blessing because it can expand your business immensely but don't do it too early before you really NEED to. Hire too early and you might not have the business or processes or money to support an employee. Lastly, ask yourself why. When is enough, enough? Why are you doing what you are doing? Do you want to grow a 200-person company? Do you need to make $5,000,000 per year? Figure out where you are going and what you want to do when you get there. For me, I am creating my business to support my family and lifestyle so that I can get to a point where money isn't a worry. This is when I make $294,000 per year net. I then plan to use any additional income to help local efforts – schools, teachers, development projects, etc.
Q. 5 – What would you say are the top three skills needed to be a successful entrepreneur?
Ans: Number 1 would be the ability to push through challenges. Call this grit. There are so many roadblocks and questions and doubt you run into as an entrepreneur that you have to be tough enough to push past these issues and find a solution. You have to figure out how to find solutions on your own, how to find and evaluate information. Number 2 would be sales. Sales is just the ability to communicate with people relating to a problem they (a customer or client) has and a solution you have. No business can survive without sales. If you can't communicate with people that will pay you for your services or products, you won't make it. If this is not your strong point, outsource it. Number 3 would be, humility. You have to understand that there is always someone better, smarter, richer, or cooler than you. This is especially important when dealing with employees. Just because someone works for you doesn't mean they are inferior. They might be smarter than you and you should be grateful they choose to help you out.
Q. 6 – How many hours do you work a day on average?
Ans: 8 – I try to keep things moderated. It is easy to work 10, 12 or more hours a day but you have to maintain a balance. 14 hours a day with no exercise or personal life isn't any better than 8 hours a day with a good work-life balance.
Q. 7 – To what do you most attribute your success?
Ans: I'm a pretty competitive person so I often get motivated by seeing others succeed. If someone does something great, I want to do it also. I want to beat them. Not to bring them down but to push the limits and outdo them. I also don't hesitate to make changes or take action on things.
Q. 8 – How do you go about marketing your business? What has been your most successful form of marketing?
Ans: Most successful form thus far has been old-fashioned direct mail. We've been using that since the beginning and it has worked great. Aside from that we use social media, seo, and ppc.
Q. 9 – Where did your organizations funding/capital come from and how did you go about getting it? How did you obtain investors for your venture?
Ans: We use a lot of local banks that like to lend money in the same areas they do business in. We also work with a lot of private individuals to borrow money from. These are folks that just want to see a great return on their money backed by hard collateral. Some of these private investors are friends, family, or people we've met through networking. Most of the investors we have now we met by asking someone we already knew.
Q. 10 – What is the best way to achieve long-term success?
Ans: Keep doing the hard work every day. If you aren't going to do the dirty work, the grind, hire someone that will. Never stop marketing, growing, selling, improving. Don't hesitate to bring on or hire people to help you. You can't grow a business alone. You will need help. Hire people better than you, smarter than you.
Q. 11 – Where you see yourself and your business in 5 – 10 years?
Ans: We will be buying over 100 homes a year. We will be expanding into new markets outside of Oklahoma. We will have at least 10 employees full-time. We will also be in a position to help out the local communities and people by sharing in our profits and good fortune.
Q. 12 – Excluding yours, what company or business do you admire the most?
Ans: Bill Gates, Warren Buffett. Anything they do. While they are great at making money and building a company, they also see that there is more to life than profits. I want to be in a position to help people like they do. Maybe not on such a grand scale but at least in my local community.
Q. 13 – What motivates you?
Ans: If I don't do what I'm doing, someone else might come in and do it immorally. I also know that my business's goal is to support my family and remove the worry of money. I also see the long-term goal to spread my wealth and help local areas as the real profit from my business. Aside from that, I can't stand losing. If someone does some good, I want to do it great.
Q. 14 – What are your ideals?
Ans: Always be honest, humble, and hungry. Life is too short to screw people over or lie or cheat or steal. Never forget that you aren't as good as you think you are. Always stay hungry to keep improving, growing, and helping others.
Q. 15 – How do you define success?
Ans: Did what I do provide a net positive to the world? Success is finding solutions and operating a business that provides for me but helps others or brings joy to others.
Q. 16 – What has been your most satisfying moment in business?
Ans: Any time we buy a house from someone that thought they had no options. Sometimes people think they are lost or have no options but we can find a solution for them and still have everyone coming out ahead. One of my favorite moments is getting a hug from a seller that sold us a house that had plagued them for years while she was crying a closing. She owed more than the house was worth and really could not afford to stop making payments or repair the home. She was stuck. We helped her out and now she's moved on.
Q. 17 – What type of culture exists in your business/company?
Ans: We run a pretty open culture. Everything goes as long as you are respectful of others. You are encouraged to exercise a lot of creativity with your work but back it up with results. In everything we do, we try to stick to the core values of being honest, humble, and hungry.
Q. 18 – In one word, how would you characterize your business life?
Ans: Arduous.
Q. 19 – If you had the chance to start your career over again, what would you do differently?
Ans: I'd hire someone sooner. I'd take more chances earlier. I'd pay more attention to the boring details of systems and taxes and bookkeeping and processes.
Q. 20 – What is your greatest fear, and how do you manage fear?
Ans: Letting people down. To manage fear, just acknowledge it and accept it. Why are you afraid? Figure that out and you can easily beat it. The worst thing you can do is run from fear.
Q. 21 – If you could talk to one person from history, who would it be and why?
Ans: Freddie Mercury. Just sing anything for me please.
Q. 22 – Who has been your greatest inspiration?
Ans: There are lots of inspirations. Some are famous people, some are just friends or others in similar businesses. I'd have to say Kobe Bryant as one of the top. I love basketball and the NBA. Kobe always reminds me that if you aren't practicing or aren't improving, someone else is. If you get to the gym at 7AM someone else got there at 6AM. Always keep pushing yourself to improve and remember that when the time comes, that hour a day someone beats you to the gym could be the difference.
Q. 23 – What book has inspired you the most? (OR what is your favorite book?)
Ans: How to win friends and influence people. I read this when I was really young and it just kind of stuck with me. If you can't communicate and don't approach people from a position of offering value, you are climbing a steep hill in life.
Q. 24 – What are some of the biggest mistakes you've made?
Ans: Got complacent with where I was at. Wasted a year at the same level when I could have been growing towards my end goals. Forgot to keep my interests in mind when doing a deal. I bought a house from a great family in a tough position but approached the investment more from a personal angle than a business one. Ended up losing over $12,000 on the deal because of it. Waited too long to hire someone. I kept talking about it and thinking about it. I was ready long before I hired someone but just never took the step.
Q. 25 – What are your hobbies? What do you do in your non-work time?
Ans: I love basketball, tennis, swimming, and running. I also play video games when I have the time. Love to watch certain TV shows here and there also.
Q. 26 – What makes you happy?
Ans: Seeing my business help other people grow or progress in life. That might mean helping a home owner get rid of a house they don't want or helping my employees find joy in their work while also getting paid. It's the feeling that everything we do is leaving the world a little bit better off even if that is just 0.00001%.
Q. 27 – If you were conducting this interview, what question would you ask?
Ans: What do you think about waking up at 5AM to start your day?
Q. 28 – What would be your answer to question 27?
Ans: As long as you are productive and get done what you need to or want to do, you can wake up at 5AM or 10AM or noon.
Company Name: W Properties – We Buy Houses Oklahoma
Address : 1004 NW 49th St, Oklahoma City, Oklahoma, 73118
Phone number : +1 405-673-4901
Email ID: tylercweinrich@gmail.com
Website Url: https://www.wpropertiesok.com/