Q. Please give our readers an introduction to your business. Include what your business is all about, in which city you are located and if you have offices in multiple locations/ cities.
A. Proledge provides bookkeeping services to businesses, as well as Quickbooks training and consulting to businesses in Texas and across the nation. With offices in Austin, Dallas, Houston, Fort Worth and San Antonio, Proledge is able to serve businesses locally in these metropolitan areas. We also have clients out-of-state with whom we consult virtually. We have about 30 employees company-wide and have been in business for the past 10 years.
Q. Kindly give us a brief description about yourself (it should include your brief educational or entrepreneurial background and list some of your major achievements).
A. I have a gone from being an accountant in past businesses to focusing strictly on building a business that lets others handle the accounting. Today Proledge is my only business and I focus all my time and energy on making it a success.
Q. What inspired you to (start a new business venture) or (to make significant changes in an existing business)? How did the idea for your business come about?
A. I wanted to provide good bookkeepers with a solid platform upon which to do their best work without having to worry about the complications of working as a solo accountant. By creating a company that hires qualified bookkeepers to do one thing – bookkeeping – our clients get top-notch accounting services from dedicated account managers and experts.
Q. What three pieces of advice would you give to budding entrepreneurs?
A. 1.) Pick something you love. 2.) Hire good people 3.) Be prepared to work harder than anyone else in your company.
Q. What would you say are the top three skills needed to be a successful entrepreneur?
A. 1.) Confidence. 2.) Relentlessness. 3.) Strong ability to read people.
Q. How many hours do you work per day on average?
A. These days I work 8 – 10 hours per day, but in the past I often put in 12 hour days.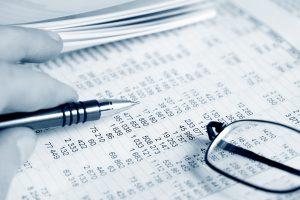 Q. To what do you most attribute your success?
A. Picking something I enjoy doing.
Q. How do you go about marketing your business? What has been your most successful form of marketing?
A. We've had success with online marketing, but also receive a lot of business from client referrals.
Q. Where did your organization's funding/capital come from and how did you go about getting it? How did you obtain investors for your venture?
A. Personal investment from myself.
Q. What is the best way to achieve long-term success?
A. Being persistent and never giving up.
Q. Where do you see yourself and your business in 5 – 10 years?
A. I see Proledge being a nationally recognized firm with offices in most major US cities.
Q. Excluding yours, what company or business do you admire the most?
A. I admire ADP, the payroll company, because they developed a great payroll service and took it national.
Q. How important have good employees been to your success?
A. Good employees have been of the utmost importance to me. It's key when having multiple locations like I do, to have stellar employees you can trust, because I have clients in other cities whom I've never met, yet I am at ease knowing they are in good hands with my staff.
Q. How long do you stick with an idea before giving up?
A. Depends on the idea! Some ideas need to be mulled over and bounced around while others can be thrown away without a second thought.
Q. What motivates you?
A. Helping my employees succeed.
Q. What are your ideals?
A. Honesty and persistence.
Q. How do you generate new ideas?
A. Listening to my clients mostly, but also taking advice from my employees.
Q. How do you define success?
A. Being happy and financially stable.
Q. How do you build a successful customer base?
A. By actively listening to the client, understanding their needs, delivering solutions that work, coupled with great customer service.
Q. What is your favorite aspect of being an entrepreneur?
A. My boss is a really great guy – that's me!
Q. What has been your most satisfying moment in business?
A. When we broke $1,000,000 in revenue.
Q. What do you feel is the major difference between entrepreneurs and those who work for someone else?
A. Entrepreneurs take more risks.
Q. What kind of culture exists in your organization? How did you establish this tone and why did you institute this particular type of culture?
A. At Proledge, I foster a culture of liberty and efficiency – as long as the job gets done well and on time, I don't care about micromanaging how it gets done. My employees are free to work how they want.
Q. In one word, characterize your life as an entrepreneur.
A. Rewarding.
Q. If you had the chance to start your career over again, what would you do differently?
A. I would have gone into business on my own without partners or investors.
Q. How has being an entrepreneur affected your family life?
A. Although family is first for me, I have had time constraints affect them as a result of my work.
Q. What is your greatest fear, and how do you manage fear?
A. My greatest fear is that the business will fail so I do everything within my power to ensure that doesn't happen.
Q. Do you believe there is some sort of pattern or formula to becoming a successful entrepreneur?
A. Hard work!
Q. What book has inspired you the most? (OR what is your favorite book?)
A. The ONE Thing by Gary W. Keller & Jay Papasan
Q. What are some of the biggest mistakes you've made?
A. Going into business with partners who don't deliver on their promises.
Q. How can you prevent mistakes or do damage control?
A. We put systems in place, such as spreadsheets and programs, that make business processes as seamless as possible.
Q. What are your hobbies? What do you do in your non-work time?
A. I like going out on the lake with my boat club.
Q. What makes you happy?
A. Success and family.
Q. What sacrifices have you had to make to be a successful entrepreneur?
A. I haven't taken as many vacations to Costa Rica as I would have liked, but who's to say it's not in the cards for the future?!
Save