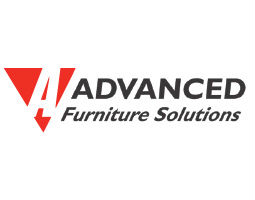 1. Kindly give our readers an introduction to your business. Please include what your business is all about, in which city you are located and if you have offices in multiple locations/ cities.
Ans: Recently named as one of the 2016 Fastest 50 Growing Companies in Northeast Florida by the Jacksonville Business Journal, Advanced Furniture Solutions is a woman owned business with over nineteen years of experience in Florida, serving clients within a 300 mile radius of Jacksonville. We are a full-service, family-operated dealership offering office furniture, commercial flooring, project management, space planning & design, refurbishing/reuse services, installation & move management, asset management, storage & delivery, reconfiguration and maintenance. At AFS, we take pride in helping our customers inspire productivity in their work environments. We provide office furniture solutions that outpace our competition in price, customer focus, professional approach, and our commitment to sustainability.
2. Kindly give us a brief description about yourself (it should include your brief educational or entrepreneurial background and list some of your major achievements).
Ans: Jillian S. Hubbard, RN, MPH, ACM, CCDS is the Owner/President/CEO of Advanced Furniture Solutions, a family-operated, full-service office furniture and commercial flooring supplier servicing Jacksonville and the surrounding areas since 1997.
Recently honored with making the 2016 Fastest Growing Businesses in NE Florida by the Jacksonville Business Journal, as well as the 2017 Small Business Leader of the Year by the Jacksonville Chamber Professional Women's Council, Jillian has been a registered nurse for 26 years and holds a Master of Public Health degree from UCLA. Her extensive background in healthcare provides a unique insight for individuals and business owners who are looking for ergonomic office furniture solutions in the workplace. She believes that no employee should have to choose between earning a living and living healthy. She is a strong advocate of employers "activating the workplace" by bringing movement to where people spend most of their sedentary time—the office—and bridging the gap between workplace furniture and the need for corporate wellness.
Originally from Illinois, Jillian relocated to Florida in 2014 from California. She resides in Jacksonville with her husband Jeffrey and their four rescue animals, Pandora, Bella, Christian and Max.
3. What inspired you to (start a new business venture) or (to make significant changes in an existing business)? How did the idea for your business come about?
Ans: After a successful career in the healthcare industry, functioning in C Suite Level Positions, I met my husband Jeffrey, Founder and Original Owner of Advanced Furniture Solutions, while speaking at a conference in Orlando, FL.  We began dating long distance and married in 2012.  I relocated to Florida in 2014, after living in California since 1998 in order to "put my family first".  Having such a long history and proven success record in developing people and teams, problem-solving, cost reduction, revenue capture, program and process design, performance improvement, and strategic development, it seemed like a logical next step when my husband asked me if I wanted to "come by his office and see if there was anything I could help out with, to make the company function better".  That was the beginning of a complete and total 180 in my career plans.  I immediately recognized many opportunities to utilize my skillset, while helping out in the family business.  That said, my "type A+ personality" took hold and I began recognizing opportunities for improvement and suggesting changes, top to bottom, at the business.  My husband listened, realized that my vision was exactly where AFS needed to go.  In January 2016, I officially took over as the President/CEO and the rest, as they say, is history.  Be it healthcare or office furniture, the fundamentals of managing and leading organizations are very similar; it's all about developing processes and people.
4. What three pieces of advice would you give to budding entrepreneurs?
Ans: Have integrity, reward and recognize your staff, and over communicate.
5. What would you say are the top three skills needed to be a successful entrepreneur?
Ans: Organization, determination, leadership
6. How many hours do you work a day on average?
Ans: 10 (weekdays).  Minimal weekends.. that's reserved time for my family
7. To what do you most attribute your success?
Ans: Having a supportive group of people around me, both personally and professionally
8. How do you go about marketing your business? What has been your most successful form of marketing?
Ans: Networking, networking, networking.  I do a lot of it, being it with various councils within the Jax Chamber, as well as many other local and regional industry organizations. I also am involved in several charitable organizations, where I donate my time and/or company services.
9. What is the best way to achieve long-term success?
Ans: Set goals, determine a time frame, and get in place the right processes and people to accomplish your plan. Develop and grow your brand, and always deliver 5 star customer service!
10. Where you see yourself and your business in 5 – 10 years?
Ans: Jacksonville is such a dynamic and growing city!  There are so many opportunities here for business owners.  I want to see AFS continue to grow and thrive, becoming the premier "go to" office furniture and commercial flooring business in Jacksonville and beyond.  We really are a "one stop shop" for businesses with office needs I want to continue to develop our service and product lines, and eventually plan on addition an in-house design team to our existing structure.
11. Excluding yours, what company or business do you admire the most?
Ans: Amazon.  Their product selection, ease of use and customer service and satisfaction are top notch.
12. The next section contains recommended questions. How important have good employees been to your success?
Ans: Vital, without them, a company can't survive.
13. How long do you stick with an idea before giving up?
Ans: As long as it takes.  If the original idea won't work, I try and look at it from a different angle to see what portions we can/need to change to achieve the goal.
14. What motivates you?
Ans: Being a strong role model and mentor to other women
15. What are your ideals?
Ans: Always live life with integrity
16. How do you generate new ideas?
Ans: Staff meetings and 1:1's with employees, "think tanks" at various/all levels.  You would be surprised how much value that brings.
17. How do you define success?
Ans: Employees telling me how proud they are to work at AFS.
18. How do you build a successful customer base?
Ans: Top notch, 5 star customer service
19. What is your favorite aspect of being an entrepreneur?
Ans: Getting to try new ideas
20. What has been your most satisfying moment in business?
Ans: All staff meetings, recognizing the achievements of my staff
21. What do you feel is the major difference between entrepreneurs and those who work for someone else?
Ans: Success or failure lies with the entrepreneur
22. What kind of culture exists in your organization? How did you establish this tone and why did you institute this particular type of culture?
Ans: A culture of trust and fairness.  This is very important to me as I have not always had that when I worked for other people
23. In one word, characterize your life as an entrepreneur.
Ans: Diverse
24. The next section contains optional questions. If you had the chance to start your career over again, what would you do differently?
Ans: I just did this, in 2015, when I entered the world of office furniture.
25. What are some of the biggest mistakes you've made?
Ans: Not trusting my gut instincts
26. What are your hobbies? What do you do in your non-work time?
Ans: I am passionate about animal rescue, particularly with Pit Bull and Staffordshire Terrier breeds. I volunteer at local animal shelters and serve on the BOD for First Coast No More Homeless Pets. I love spending time with my husband-gardening and landscaping, attending gourmet cooking classes, traveling the world, scuba diving, enjoying red wines, and participating in the never-ending quest for the perfect, extra-dirty vodka martini.
27. What makes you happy?
Ans: My family and pets
28. What sacrifices have you had to make to be a successful entrepreneur?
Ans: I never had children, which saddens me.
Contact us for special pricing. http://advancedfurnituresolutions.com/contact
Facebook: https://www.facebook.com/advancedfurnituresolutions/
Twitter: https://twitter.com/afsjax