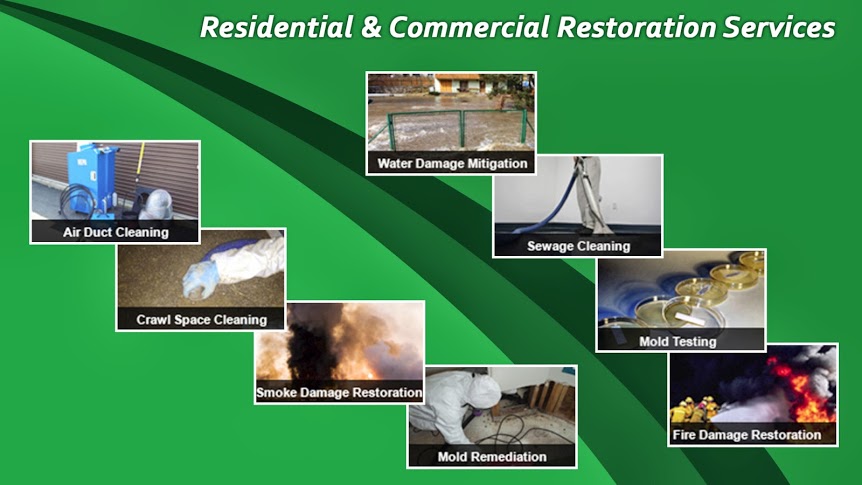 Q 1.    Kindly give our readers an introduction to your business. Please include what your business is all about, in which city you are located and if you have offices in multiple locations/ cities.
Ans:    Swift Restoration is a full service mold removal and water damage mitigation company, that operates is the entire Bay Area with locations in San Francisco, San Jose, and Berkeley. Swift Restoration is certified, bonded, and insured.
Q 2.    Kindly give us a brief description about yourself (it should include your brief educational or entrepreneurial background and list some of your major achievements).
Ans:    Ido Talor and Michael Beserman worked for many years in the restoration business. Managing large size jobs in hospitals, schools, and many buildings around the Bay Area. They are both completely certified in the mold remediation, water damage mitigation, fire and smoke damage fields.
Q 3.    What three pieces of advice would you give to budding entrepreneurs?
Ans:    Be the best you can possibly be. Treat every job like it was your own house. Make sure you give the best customer service you can and treat people like they are your own family.
Q 4.    What would you say are the top three skills needed to be a successful entrepreneur?
Ans:    Understand that's nothing is for granted. Be ready and know that you will fail many times. Work hard and believe in yourself because this is the only way to succeed.
Q 5.    How many hours do you work a day on average?
Ans:    I always work. If its not on the job site, then its in my mind.
Q 6.    To what do you most attribute your success?
Ans:    My family
Q 7.    How do you go about marketing your business? What has been your most successful form of marketing?
Ans:    We believe in good customer service and we know that our name will go in front of us as long as we keep the good work. Good work is the best marketing.
Q 8.    Where did your organizations funding/capital come from and how did you go about getting it? How did you obtain investors for your venture?
Ans:    We spent all of our savings.
Q 9.    What is the best way to achieve long-term success?
Ans:    Hard working. Good management.
Q 10.    Where you see yourself and your business in 5 – 10 years?
Ans:    Helping people during emergency cases such as mold and water damage in the entire state of California.
Q 11.    Excluding yours, what company or business do you admire the most?
Ans:    Apple
Q 12.    How important have good employees been to your success?
Ans:    Good employees is the most important part of any business. They are the heart of the business.
Q 13.    How long do you stick with an idea before giving up?
Ans:    I never give up on my ideas. I always keep fighting.
Q 14.    What motivates you?
Ans:    Knowing that I still have a lot to achieve in my life.
Q 15.    What are your ideals?
Ans:    Be a good person. Treat other people the same you want peole treat you. With respect.
Q 16.    How do you generate new ideas?
Ans:    I talk with family, friends and with my partner. Conversation is the best way to generate new ideas.
Q 17.    How do you build a successful customer base?
Ans:    You do good work. Then its authomaticly.
Q 18.    What has been your most satisfying moment in business?
Ans:    Helping people in emergency cases such as large floods. Receiving calls from friends of previous customers that needs my help as well.
Q 19.    How has being an entrepreneur affected your family life?
Ans:    It did not affect my family life. I know to find the time for my family. Without my family I wont success.
Q 20.    How did you decide on the location for your business?
Ans:    I live in San Francisco, and I used to work here for many years. It feels very natural for me to open my first location here.
Q 21.    Do you believe there is some sort of pattern or formula to becoming a successful entrepreneur?
Ans:    Yes. You must be a hard worker. It doesn't matter what you do, you must to be willing to work hard.
Q 22.    What are your hobbies? What do you do in your non-work time? I love to watch NBA.
Ans:    I love to watch movies with my family.
Q 23.    What makes you happy?
Ans:    My family.
Contact Details :
Company        : Swift Restoration Inc.
First Name      : Ido
Last Name       : Talor
Address           : 1207 Bush St. STE #12
City                 : San Francisco
State                : California
Zip Code         : 94109
Tel No             : 415-713-4426
Facebook        :http://www.facebook.com/pages/Swift-Restoration-inc/191528527612571
Twitter            :https://twitter.com/#!/swiftrestore