Back Dynamics was created to assist patients in the resolution of their back pain backed by the expertise of Dr. Karl. Their goal is to devise affordable products to help alleviate back pain; achieve balance; and assist healthcare professionals with their patients' treatments, be it surgical or non-surgical interventions.
Back Dynamics is soon introducing the Back Leveler Kit which is inclusive of a lot of products like the Back Leveler, heel lifts, an instructional DVD and book, etc that will assist people in overcoming their back issues.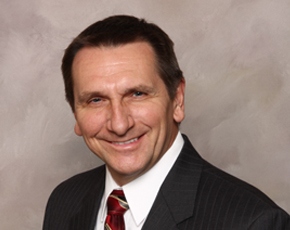 Their motto is Getting You 'Back' to Active! They wish to help patients not only reduce their back pain but improve their quality of life, too.
Dr. Gary A. Karl, a nationally renowned Doctor of Osteopathy with an expertise in manipulative medicine serves as the Clinical Faculty Supervisor for Touro University while being the founder of his solo practice Chicago Care and co-founder of Back Dynamics. eBrandz catches up with him for an exclusive relay of his achievements in his field of expertise.
Give us a little brief on yourself
I have dedicated my life to the practice of osteopathic medicine since
1979, first in Chicago, Illinois for twenty-three years, and since then in
Las Vegas, Nevada.
My solo practice, ChicagoCare, provides exceptional, up-to-date medical care to the people of the greater Las Vegas area. Board-certified in Family Medicine and Osteopathic Manipulative Treatment, I possess an expertise in manipulative medicine for treating musculoskeletal disorders and the pain caused by them.  My philosophy in Pain Management is to treat you, the whole person, not just your disease or its symptoms.
What lead you to venture in this field besides your educational aptitudes and qualifications?
When I met Dane, now my friend and business partner, he was working for a pharmaceutical company which produced products for pain management.  He was also concerned with the excessive amount of narcotics being used to alleviate pain for relatively simple medical problems.  He felt there must be a better way to manage pain yet avoid the use of strong medications.  Through the refining of our ideas over time, we created the company Back Dynamics. Dane was responsible for establishing the business parameters of the company, while I designed a product line.  Our premier product is The Back Leveler, a device designed to enable the average person to test for unequal leg lengths and to initiate/act as an adjunctive measure in their pain management treatments.  Back Dynamics will offer many new, innovative products designed to help patients with acute or chronic back pain.
How important have good employees been to your success?
Back Dynamics, as a start-up company, has no employees at this time.  However, we take into account all the independent contractors who've helped establish the basis of our company, then they have all been invaluable.
What three pieces of advice would you give to college students who want to become entrepreneurs?
Study hard and commit yourself to a goal.
Do not assume that you know everything because you're smart: learn from the experiences of everyone with whom you come in contact.
Develop a code of ethics for use in both your personal and professional life.
If you had the chance to start your career over again, what would you do differently?
Nothing! The successes and failures of the past have opened up new opportunities for us at this moment.  This company would not exist if there had been no successes or failures in both my partner's and my own careers.
What would you say are the three top skills needed to be a successful entrepreneur?
An aim to be the best you can be in your field of expertise.
Surrounding yourself with honest, talented people who can complement your strong and weak points.
Being ethical and honest in your relationships with your partners and employees.
How long do you stick with an idea before giving up?
It depends on the idea!  If it is something extremely important, I will pursue it until it is solved.  If the problem cannot be solved right away, it will not be forgotten—it will be moved to the background until the right opportunity or circumstances allow it to be solved.
How many hours do you work a day on average?
Anywhere from 8 to 16 hours depending on the day
How has being an entrepreneur affected your family life?
My children are grown, doing well on their own, and are happy with my recent pursuits.  My wife has been a driving force and influence for me to attempt many things which I did not ever think I was capable of accomplishing.  I value her ideas.  I feel that she and Dane have played integral parts in establishing Back Dynamics.
What motivates you?
The need for a goal to be achieved or a job to be accomplished
How do you generate new ideas?
Observation!  Seeing a need for something and trying to figure out how to fill it.  Not being afraid to try something that other people may feel is foolish.
What is your greatest fear, and how do you manage fear?
My greatest fear is that I will let the people who depend on me down.
What are your ideals?
Hard Work; Honesty; Fairness
How do you define success?
Success to me is accomplishing anything I set out to do well.
What is the best way to achieve long-term success?
Be consistent in whatever you do.  Associate with good people whom you can trust and respect and who complement your abilities.  All should be focused on achieving our goal.
Where did your organization's funding/capital come from and how did you go about getting it?  How did you obtain investors for your venture?
Our business is funded by the resources of Dane and myself.  We did not seek any investors or partners so as to assure complete control over our company with no outside interference.
How do you build a successful customer base?
First you must have a product which will benefit the public. The Back Leveler is such a device since it will help the average person determine if a short leg is the cause or part of the cause of their persistent back pain.  We try to make products that are unique and designed for the average person to be able to use.  We look for the highest quality products to purchase from other companies for things that we will not develop ourselves.
How did you decide on a location for your business?
Since Dane is on the East Coast and I am on the West, an internet-based business seemed the natural way for Back Dynamics to operate.
Do you believe there is some sort of pattern or formula to becoming a successful entrepreneur?
I don't think there is one formula to fit all businesses.  Becoming successful requires knowing the business; keeping costs down to maximize your profits; hiring good personnel who will contribute to the company's success; and establishing good rapport with other companies who may work with you to insure success for both parties.
If you could talk to one person from history, who would it be and why?
I think I would like to talk with Dr. Andrew Taylor Still, the founder of Osteopathic Medicine. He was the physician who established the first Osteopathic Medical College and an entirely new profession which has expanded tremendously over the last 150 years.  I'm sure, like other great minds in medical history, it was very challenging to think outside the box and try approaches which conventional medicine may have thought to be foolish.
Who has been your greatest inspiration?
Although many people have helped shape my life, the person who has inspired me most is my wife, Teresa.  She is always there to listen to my ideas and to give input and direction for the best outcome.  She is there in my darkest hours when I encounter problems in my professional and personal life.  She is always there to encourage me not to give up and to find a solution to every problem I have faced so far.   She truly has brought out abilities which I never knew I possessed.
What book has inspired you the most?
I have not found that book yet, though I keep looking.
What is your favorite aspect of being an entrepreneur?
Taking an idea, turning it into a tangible product, and marketing it successfully to the public who will benefit from my original idea
To what do you most attribute your success?  What would you say are the five key elements for starting and running a successful business?
Have a product to market which will benefit society.
Have a partner who can complement your strong points and weaknesses and vice versa.
Practice honesty and integrity with your partner, employees, and other businesses with which you work.
Listen to advice given by key personnel in your business to make it stronger and more efficient.
Listen to your customers for their ideas for new products as well as improving current products.
What has been your most satisfying moment in business?
To date, taking The Back Leveler from a concept in my mind, to a drawing on paper, and then turning it into a real, tangible product
What do you feel is the major difference between entrepreneurs and those who work for someone else?
The employee has nothing to lose.  The entrepreneur has invested time, energy, and money to establish his or her company.  He or she has the most to lose if the business fails.
How do you go about marketing your business?  What has been your most successful form of marketing?
My partner Dane would answer this question better than I.  He has contracted companies to build our website; to help establish our presence on the Internet; to obtain trademarks and copyrights; to establish corporation; and illustrators and engineering to help build our products.
What kind of culture exists in your organization?  How did you establish this tone and why did you institute this particular type of culture?
My partner Dane is my friend.  We listen to each other's ideas.  We discuss.  We arrive at a solution.  Neither of us has to be right all the time.  There is no clash of egos—we trust each other.  We believe in our products and are excited to see our clients derive benefit from them.
In one word, characterize your life as an entrepreneur.
Determination
What are some of the biggest mistakes you have made?
I don't think we have made any big mistakes in our business so far.  Time will tell!
How can you prevent mistakes or do damage control?
No one can control things from happening in any business. You can plan in your mind and run different scenarios for different outcomes. Sometimes things will work, sometimes not.  The only way to prevent all mistakes is to do everything yourself and not rely on other people, employees, or other businesses.
What are your hobbies?  What do you do in your non-work time?
I have multiple marine aquaria where I enjoy working.  I have successfully raised corals and other invertebrates.  I became interested in this hobby in college, when saltwater aquaria were in their infancy.  My biology professors would be proud of the things I've accomplished continuing my interest in Biology.  I also garden and raise both flowers and vegetables.
What makes you happy?
I am happy when I get to go on road trips with my wife to neighboring states to see places in the West which we could never have imagined existed while living in the Midwest. I am happy to see my children and grandchildren succeeding in their endeavors. I feel good that my wife and I have influenced our children to be good, honest, outstanding individuals who take pride in their professions, families, and children, and have a sense of ethics and fairness to others they come in contact with.
What sacrifices have you had to make to be a successful entrepreneur?
I moved to a different part of the country and had to leave my children, grandchildren, and most of my relatives back in Illinois. I miss watching my grandchildren grow, and interacting with them as often as I would have if I were still there.  I know this has affected my wife as well.  All of my friends and associates are still back East.  I miss their medical expertise and professionalism.
Excluding yours, what company or business do you admire most?
George Lucas's Industrial Light & Magic
Where do you see yourself and your business in 10 years? 20 years?
I hope to be retired in ten years! I would like to see new products developed within the next ten years which will help many people with chronic pain. I would like to see our company go global, and establish a multi-level marketing format distributing our products not only in the United States but also throughout the world.
If you are conducting this interview, what question would you ask?
How do you think that the recent changes in the economy and the reaction by the United States government to counter these changes will affect your business and your willingness to expand?