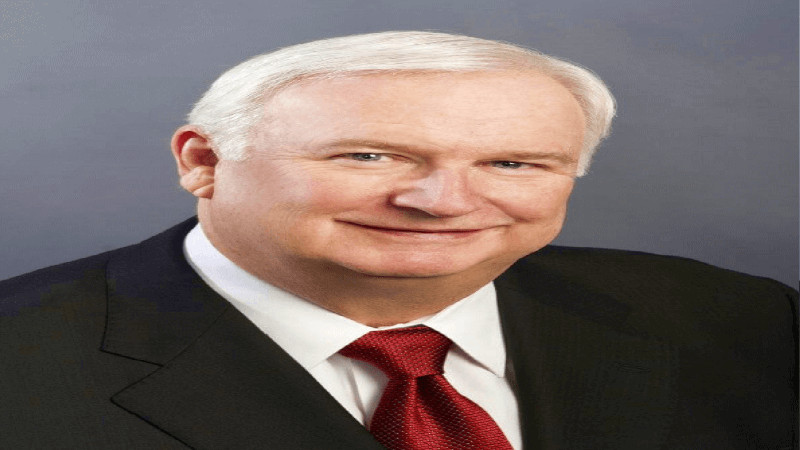 • Kindly give our readers an introduction to your business. Please include what your business is all about, in which city you are located and if you have offices in multiple locations/ cities.
We are a full service Certified Public Accounting firm with 3 offices in the metro Atlanta, GA area. We perform tax, accounting and business advisory services to over 4,000 individuals and more than 1,400 businesses.
• Kindly give us a brief description about yourself (it should include your brief educational or entrepreneurial background and list some of your major achievements).
I received my Bachelor of Arts degree from the University of Georgia with post graduate work at Georgia State University. I have been a CPA since 1982. I was a partner in an Atlanta top 25 CPA firm for 13 years. I ventured out and started my own firm in 1999 and have grown to our current size.
• What inspired you to (start a new business venture) or (to make significant changes in an existing business)? How did the idea for your business come about?
I felt that there was an underserved market of successful individuals and small businesses that were looking for a level of professional services above the sole practitioner and extremely small firms.
• What three pieces of advice would you give to budding entrepreneurs?
1) Establish a competent team of professional advisors.
2) Be prepared to put in the necessary hours for success.
3) Do not underestimate the need for strategic planning and marketing.
• What would you say are the top three skills needed to be a successful entrepreneur?
1) Self awareness.
2) Assertive – Don't be afraid to take chances.
3) Listening skills – you must be a great listener for your clients.
• How many hours do you work a day on average?
10 hours is a typical day for me.
• To what do you most attribute your success?
My willingness to take appropriate risks.
• How do you go about marketing your business? What has been your most successful form of marketing?
Paid internet ads, social media, partnering with an expert marketing firm who communicates well with you and is focused on a sound strategy.
• Where did your organization's funding/capital come from and how did you go about getting it? How did you obtain investors for your venture?
Bank financing, personal capital — no investors.
• What is the best way to achieve long-term success?
Hard work and dedication, loving what you do. If you don't love it, what's the point?
• Where do you see yourself and your business in 5 – 10 years?
Continued growth with a team of loyal and dedicated professional employees who care about our clients.
• Excluding yours, what company or business do you admire the most?
"Life is Good." Tesla, Dave Ramsey Financial Advisors
• How important have good employees been to your success?
Having the right people on your team is the key to success. Very important!
• How long do you stick with an idea before giving up?
Nearly forever – I don't usually give up.
• What motivates you?
Helping people solve problems.
• What are your ideals?
Always do the right thing regardless of the cost.
• How do you generate new ideas?
Reading and researching successful people, strategies and client needs.
• How do you define success?
Exceeding client expectations.
• How do you build a successful customer base?
Making clients happy by satisfying or going beyond their expectations is how you retain clients – these lead to strong referrals (+ marketing programs) will grow your client base.
• What is your favorite aspect of being an entrepreneur?
Making my own decisions (calling the shots and being in charge of everything).
• What has been your most satisfying moment in business?
Opening the doors to my own firm on my first day.
• What do you feel is the major difference between entrepreneurs and those who work for someone else?
Willingness to take risks.
• What kind of culture exists in your organization? How did you establish this tone and why did you institute this particular type of culture?
A team spirit, treating everyone like they are an important player, caring about them as if they were family.
In one word, characterize your life as an entrepreneur.
Freedom.
Business Name: Fricke & Associates, LLC
Address 1: 3295 River Exchange Drive Suite 561
City/Town: Peachtree Corners
State: GA
Country: US
Zip Code: 30092
Phone no.: 770-874-8345
Fax no.: 770-216-2227
Email ID: info@frickecpa.com
Address 2: 366 Powder Springs Street
City/Town: Marietta
State: GA
Country: US
Zip Code: 30064
Phone no.: 770-422-0564
Fax no.: 678-388-2014
Email ID: info@frickecpa.com
Address 3: 4360 Chamblee Dunwoody Rd. Suite 510
City/Town: Atlanta
State: GA
Country: US
Zip Code: 30341
Phone no.: 770-457-1040
Fax no.: 770-216-2227
Email ID: info@frickecpa.com
GMB Link: https://goo.gl/maps/dozuQNidzhTErgJj9
https://g.page/fricke-cpa-ptc?share
https://g.page/fricke-cpa-atl?share
Facebook: https://www.facebook.com/FrickeAccounting
Instagram: https://www.instagram.com/explore/locations/1530633183852993/fricke-associates-llc/
Twitter: https://twitter.com/FrickeCPAFirm
YT Link: https://www.youtube.com/channel/UCWtVTGj76AShp3nCmq5zBhg
For More Information Visit us at https://frickecpa.com