Q. Kindly give our readers an introduction to your business. Please include what your business is all about, in which city you are located and if you have offices in multiple locations/ cities.
A. I am a One Stop Shop and I am a designer who became a licensed general contractor who provides a complete design service from conception to completion for residential home.As the Designer I provide all the planning and Design Services required whether you're building your home or your from scratch for remodeling the home you currently live in. As the contractor I pull the permits and I manage the job personally on a daily basis….I take your dreams and make them a reality and oversee everything in the process of building or remodeling from conception to completion.
Q. Kindly give us a brief description about yourself (it should include your brief educational or entrepreneurial background and list some of your major achievements).
A. I have 30 years experience in the design build Arena. I have a college degree in interior design for the background an architectural and mechanical engineering as well as landscape architecture. After 7 years in New York City working in commercial design with the largest developers in the world and then moved to California where I devoted my time to the residential market and I started out by becoming a certified kitchen and bath designer a licensed interior designer and I have a surface certification in handicap CCID. I was nominated as one of the seven Dynamic women of Orange County a few years ago in the magazine Rivera
Q. What inspired you to (start a new business venture) or (to make significant changes in an existing business)? How did the idea for your business come about?
A. As a designer who specialized in custom kitchen it was a natural progression for me to work on my own in my own interior design and custom kitchen company or focused on Space planning and what is screwed and glued to the walls not decorating After being in the field working as a custom kitchen designer and interior designer and space planner it was a natural progression to becoming licensed general contractor so I was able to run the job illegally and efficiency or the homeowner
Q. What three pieces of advice would you give to budding entrepreneurs?
A. Get your education and then work for someone that's very successful and talented and honest
Q. What would you say are the top three skills needed to be a successful entrepreneur?
A. Talent, Vision, and Drive
Q. How many hours do you work a day on average?
A. 15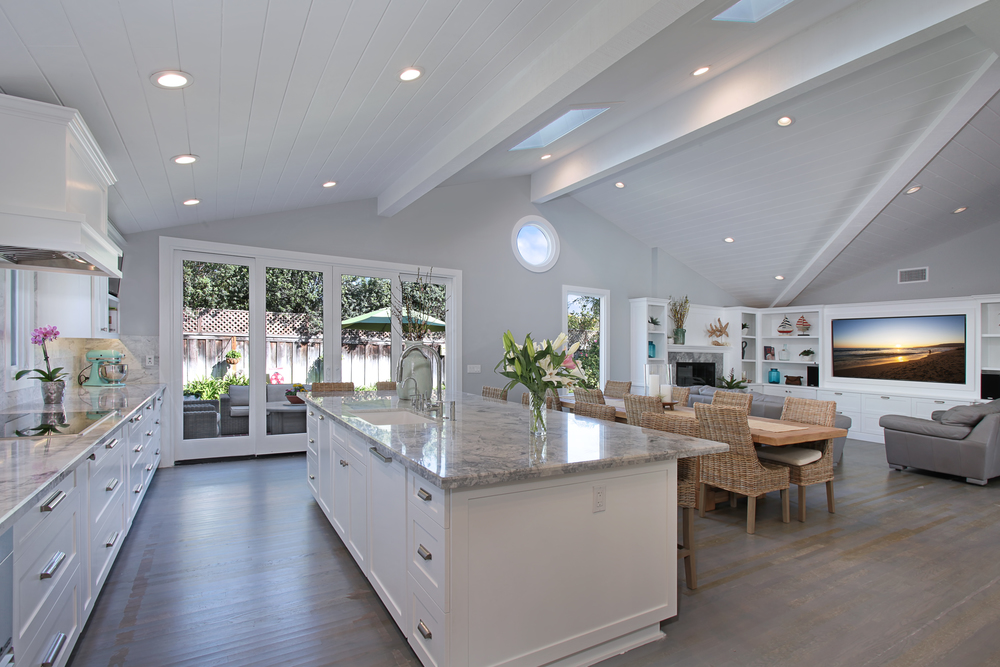 Q. To what do you most attribute your success?
A. Talent and skill and a positive attitude combined with natural high energy and a desire to solve problems and create solutions for my clients. I love what I do and I like helping people so getting up every day and doing my job is a reward for me.
Q. How do you go about marketing your business? What has been your most successful form of marketing?
A. The most successful back,up marketing tool is Word of Mouth
I have found to be the most successful is the consistent advertising on a local basis in the local paper that's delivered to everyone's homes everyday done on a consistent basis over 25 years
Q. Where did your organizations funding/capital come from and how did you go about getting it? How did you obtain investors for your venture?
A. I don't have any investors I made my money myself I earned it and then I grew thanks to the success of me being very talented and in high demand
Q. What is the best way to achieve long-term success?
A. Consistency along with growth and Reinventing yourself as needed and staying up with the today's technology and the level of service the client wants
Q. Where you see yourself and your business in 5 – 10 years?
A. Happily working on the remodels of the same and larger scale and maybe a few custom homes that are affordable for the younger generation
Q. Excluding yours, what company or business do you admire the most?
A. I admired the larger-scale architecture engineering and Construction in the super high-rise or larger commercial Ventures as I know what it takes to get something built on a larger scale it's simply impressive how it all comes together
Q. How important have good employees been to your success?
A. Ultimately the most important thing is quality talented and well-groomed employees who can support your company every need on a daily basis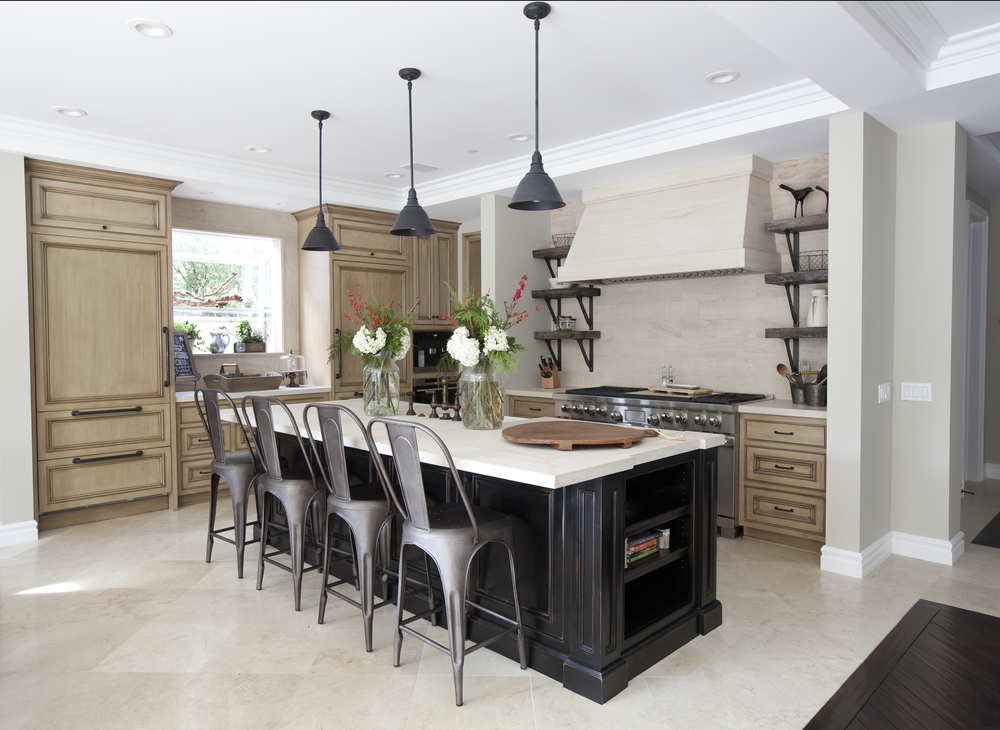 Q. How long do you stick with an idea before giving up?
A. I never give up and ID will always evolve into a solution and a good end result if it's done properly
Q. What motivates you?
A. Making clients happy and finding a solution
Q. What are your ideals?
A. I had high ideals about how things should be done and I like to do things right the first time and very honest and moral person
Q. How do you generate new ideas?
A. Brainstorming
Q. How do you define success?
A. Feeling satisfied that you've done a good deed you've got done a good job you've completed what you set out to do Feeling balanced and calm.
Q. How do you build a successful customer base?
A. Constant digital attention providing repeat service checking in and providing a five star service every time
Q. What is your favorite aspect of being an entrepreneur?
A. I am in charge of my own destiny
Q. What has been your most satisfying moment in business?
A. Seeing a client completely satisfied not knowing how we achieved the end result but just knowing that it was done exactly how they wanted to and they're ecstatic about it and happy when we're done
Q. What do you feel is the major difference between entrepreneurs and those who work for someone else?
A. An Entrepenuer never really has time off as a Daily Grind a daily effort to keep all the balls in the air at all times the phone is Never Off emails never stopped there's never really a break cuz they're always managing the product and the production and the daily effort of employees who count on their jobs. A person that's works for someone else as an employee can simply go home and shut off their phone after Thier life is not as stressful nor is there is much riding on there position.
Q. What kind of culture exists in your organization? How did you establish this tone and why did you institute this particular type of culture?
A. We have a happy high energy positive and safe work environment where everyone respects everyone on an equal basis I achieved this by setting a good example everyday as a strong leader who is fair and honest to everyone
Q. In one word, characterize your life as an entrepreneur.
A. Rockstar
Q. If you had the chance to start your career over again, what would you do differently?
A. Nothing
Q. How has being an entrepreneur affected your family life?
A. I choose to be a career girl and I have no regrets of never having children at at happily married at 50 years old
Q. What is your greatest fear, and how do you manage fear?
A. I don't have fear I see problems and I find Solutions. I stay away from things that could cause me trouble which would then lead to anxiety or situations that I cannot control. The only fear I have is for the bad people out there that want to ruin you or cause you problems again these are things I cannot control
Q. How did you decide on the location for your business?
I chose a place to live that was healthy and had goood energy I started with that… and I just so happen to live in Southern California one of the mechas of industry and Technology
Q. Do you believe there is some sort of pattern or formula to becoming a successful entrepreneur?
A. Yes
Q. How can you prevent mistakes or do damage control?
A. Not working with people that don't respect me
Q. What are your hobbies? What do you do in your non-work time?
A. I paint a draw and a play golf
Q. What makes you happy?
A. Having a calm environment
Q. What sacrifices have you had to make to be a successful entrepreneur?
A. Very little down time
Q. If you were conducting this interview, what question would you ask?
A. These basically cover it all