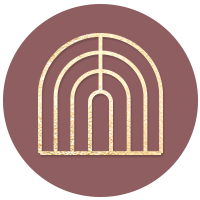 Q. Kindly give our readers an introduction to your business. Please include what your business is all about, in which city you are located and if you have offices in multiple locations/ cities.
A. We are a women-led private psychotherapy practice located in Crown Heights, Brooklyn. We specialize in providing individual, couples and group therapy to adults living and working in Central Brooklyn. We have expertise in treating depression, anxiety, problematic relationship patterns, issues with identity, aimlessness, family stress, loneliness, and life transitions. We practice primarily from a contemporary psychodynamic orientation and pride ourselves on being approachable, client-centered, and flexible to meet clients' needs. Additionally, we are specialists in gender and sexual diversity.
Q. Kindly give us a brief description about yourself (it should include your brief educational or entrepreneurial background and list some of your major achievements).
A. I am a licensed Clinical Psychologist, who was educated and training in California, but chose to establish my life and career in New York. I graduated with my doctorate in clinical psychology with an emphasis in gender studies in July 2013 and was licensed in January 2015.
Q. What inspired you to (start a new business venture) or (to make significant changes in an existing business)? How did the idea for your business come about?
A. I started Groundwork Therapy with a long-time colleague in June 2018 to address the void in conveniently accessible mental health services in Crown Heights, Brooklyn. It was important to me to create an atmosphere and therapeutic environment that reflected a contemporary design that was both comfortable and relatable; I wanted to create a space that I, myself, would feel happy to spend time in. Over the years, I have visited various therapist's offices in Manhattan and Brooklyn, which were cold, uninviting, not thoughtfully designed and were either crowded with unnecessary furniture and file cabinets or sparsely decorated. It is important to me that the client feel comfortable, valued, and considered from the moment they walk through the door. Is there a place to hang their coat? Is there something cold to drink? Is there enjoyable music playing while they wait? Therapy is emotionally difficult work and can be hard to look forward to. How can we help with that?
Q. Where you see yourself and your business in 5 – 10 years?
A. I plan to open a non-profit training clinic to meet the demand for affordable therapy for lower-middle class folks.
Q. How important have good employees been to your success?
A. We are very much looking forward to the addition of our first employee this upcoming September. Our goal is to continue to add competent professionals to our team, so that we are able to meet the diverse range of needs of the community.