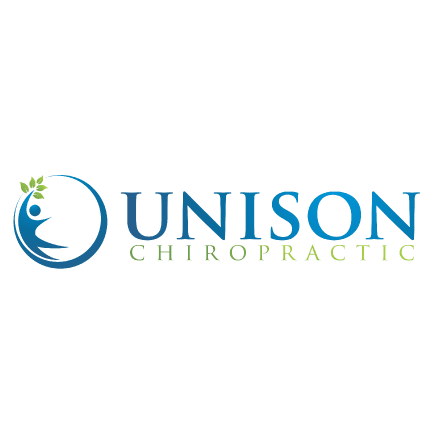 Kindly give our readers an introduction to your business. Please include what your business is all about, in which city you are located and if you have offices in multiple locations/ cities.
A: Unison Chiropractic is a people oriented business. Our mission statement says it best: We are passionate to help everyone live happier, healthier, and more fulfilling lives. By setting an example, we coach everyone to achieve the highest level of health possible. We have one office in Gig Harbor, WA, and employ like-minded team members in our practice.
Kindly give us a brief description about yourself (it should include your brief educational or entrepreneurial background and list some of your major achievements).
A: I graduated from Pacific Union College in 1996 with a Bachelor of Science Degree and earned my Doctorate of Chiropractic Degree from Southern California School of Chiropractic in 2000. In 2003, I obtained my board certification on Manipulation under Anesthesia (CMUA) at the Inland Empire Surgical Center in California. There I worked firsthand with some of the nation's foremost physicians in the fields of radiology, orthopedics, neurology and rehabilitation. In 2007 I acquired Unison Chiropractic and have been treating patients there ever since.
What inspired you to (start a new business venture) or (to make significant changes in an existing business)? How did the idea for your business come about?
A: I experienced a miracle in my own life through chiropractic. Since I was 16 years old I suffered from severe chronic neck and headache problems, so much so that my health and life were dependent on pain medications.  After 3 sessions of chiropractic treatment at Whittier Chiropractic Clinic in California – my chronic problems were permanently resolved. I share this valuable treatment method with my own family members by treating my wife, son and daughter regularly. My life mission is to help people to lead healthier, more energetic, and optimal lives without pain or disability.
What three pieces of advice would you give to budding entrepreneurs?
A: Don't give up, build it yourself, and learn, learn, learn.
What would you say are the top three skills needed to be a successful entrepreneur?
A: Courage, honesty, and determination will guide you to success.
How many hours do you work a day on average?
A: 12 to 14 hours per day average with weekends off to spend with my family.
To what do you most attribute your success?
A: The people around me are my most important asset
How do you go about marketing your business? What has been your most successful form of marketing?
A: Referrals from our happy patients are my best resource. The entire team contributes a little all the time.
Where did your organizations funding/capital come from and how did you go about getting it? How did you obtain investors for your venture?
A: I obtained a loan to start my business.
What is the best way to achieve long-term success?
A: Build a system for operating day to day and be consistent with it.
Where you see yourself and your business in 5 – 10 years?
A: Slightly larger and in a new building is Unison's goal.
Excluding yours, what company or business do you admire the most?
A: Difficult question: I tend to admire companies that show the same degree of honesty and friendliness that we exhibit.
How important have good employees been to your success?
A: Good employees are essential. They are the reason I am successful.
How long do you stick with an idea before giving up?
A: Learn from your idea and update it constantly.
A: I like having fun, and have meaningful work and outcome.
A: You must be honest and humble.
How do you generate new ideas?
A: I read a lot and learn from others to generate ideas.
How do you define success?
A: Success is when you are happy with who you are and where you are.
How do you build a successful customer base?
A: Referrals are the best way to build a successful customer base.
What is your favorite aspect of being an entrepreneur?
A: Being an entrepreneur allows me to be independent.
What has been your most satisfying moment in business?
A: When you hear "thank you" from someone it is the most satisfying moment of all.
What do you feel is the major difference between entrepreneurs and those who work for someone else?
A: Entrepreneurs make their own rules, employees follow others rules.
What kind of culture exists in your organization? How did you establish this tone and why did you institute this particular type of culture?
A: We try to have fun. We constantly build each other up as a team and train the same way. This culture brings dedication to the team towards a common goal.
In one word, characterize your life as an entrepreneur.
A: That would be "grateful
If you had the chance to start your career over again, what would you do differently?
A: I would listen more to others.
How has being an entrepreneur affected your family life?
A: I have been able to spend more time with my family.
What is your greatest fear, and how do you manage fear?
A: Not providing the right things to others due to lack of leadership.
How did you decide on the location for your business?
A: The current location in Gig Harbor was a good fit for me after reviewing the practice.
Do you believe there is some sort of pattern or formula to becoming a successful entrepreneur?
A: Self-development is the formula to becoming successful.
If you could talk to one person from history, who would it be and why?
A: I like Abraham Lincoln. I would like to know why he did things and how he persevered.
Who has been your greatest inspiration?
A: My father has inspired me the most in my life.
What book has inspired you the most? (OR what is your favorite book?)
A: "The last lecture" by Randy Pausch is my favorite book.
What are your hobbies? What do you do in your non-work time?
A: I like to snowboard and spend time with my family.
A: I am happy when others are happy. The more I have been instrumental in causing this happiness the more happy I am.
What sacrifices have you had to make to be a successful entrepreneur?
A: I haven't sacrificed anything to be an entrepreneur.