Q. Kindly give our readers an introduction to your business. Please include what your business is all about, in which city you are located and if you have offices in multiple locations/ cities.
A. Avid Realty Partnersis a nationally diversified Real Estate Investment company investing in MFU Apartments and Hotels. We allocate capital to targeted growth markets that offer value-add improvement and cash flow opportunities that allow us to create outsized investor returns through smart acquisitions, property repositioning, and intensive asset management. Agile Realty Capital is located in New York City on Park Avenue.
Q. Kindly give us a brief description about yourself (it should include your brief educational or entrepreneurial background and list some of your major achievements).
A. Craig Berger is the founder of Avid Realty Partners (ARP), a commercial realty firm focusing on Hotels and MFU Apartment Buildings. Craig is the Senior Project Sponsor and has primary operating responsibility for a growing portfolio of commercial projects including a 95-unit MFU apartment building in St Louis MO, a 111-room limited service hotel in Colorado, and other realty asset holdings. Craig leads the Deal-Sourcing and Underwriting team at Agile, literally assessing hundreds of apartment and hotel deals for every asset that the firm purchases. Craig also plays a big role in all project renovations, working closely with other team members to achieve positive outcomes here. Previously, Craig spent more than a decade as a top semiconductor equity research analyst, including as managing director for FBR Capital Markets (2007-2013) and at Smith Barney Citigroup (2002-2005), where he was a top institutional vote getter, won several awards from Forbes and ThomsonReuters, and had numerous media and press interactions. Craig worked at Intel Corp. (1999-2002) in positions of increasing responsibility in the CPU and capital spending finance groups.
Q. What inspired you to (start a new business venture) or (to make significant changes in an existing business)? How did the idea for your business come about? Being an analyst for the first of my career
A. A few factors: to create an exceptional customer experience by creating great places to live that will meet today's modern world of style and luxury. It offers me the chance to share my passion to built something different. As an analyst, the role was unsatisfying, I felt there was no meaning and purpose and I never had the chance to getaway. With my business venture I am able to create something tangible and real for other people to benefit. Goal is to grow and scale..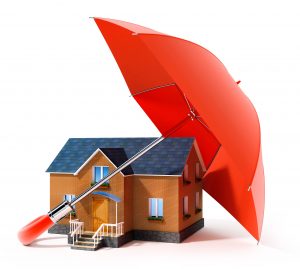 Q. What three pieces of advice would you give to budding entrepreneurs?
A. Persistence, Persistence, Persistence! You have to have determination and passion for what you're doing. If you do, you're less likely to give up; never give up! Press through the emotional pit of despair to build smoothing great. If you're not persistent, you will never build anything great. For example, Zuckerberg is 1 in a million, he built Facebook that tooks years. It takes years to build something, there is no such thing as overnight success. Create something the world wants and needs.
Q. What would you say are the top three skills needed to be a successful entrepreneur?
A. Determination, persistence, vision, analytics. The ability to be able to see a vision and stay on top of details to achieve positive outcomes. There is no clocking in and out. It's "wakeup" and "got to sleep" type of lifestyle. The ability to manage risk; it's more than 3 because a successful entrepreneur has a toolbox of skills.
Q. To what do you most attribute your success?
A. Persistence to continue working on my goals to achieve the success I envision, one goal at a time. As one goal is completed, there is always another to be tackled; it's a continuum.
Q. How do you go about marketing your business? What has been your most successful form of marketing?
A. Relationship building with private equity firms, family house firms, and investment firms. It's about long-term building, better to service. I started investing with friends and family investments and worked my way to the firms. It's a continuous challenge and process that I continue to build on.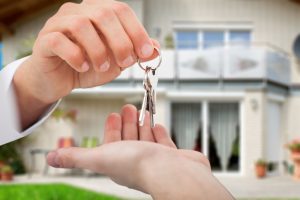 Q. Where you see yourself and your business in 5 – 10 years?
A. Goal is to build and scale a team of people to manage operations. We will continue to create customer experiences of modern and luxury as we take on larger projects of MFU and Hotels. We see development projects come across our desk and we sort them out. Ultimately, we will impact positive people and deliver outstanding returns to our investors as we work on projects that will impact the lives of others.
Q. How long do you stick with an idea before giving up?
A. Too long, I'm stubborn. I just pick better projects to work on. I'm flexible, I go into a project that aligns our company goals.
Q. What motivates you?
A. Delivering experience of luxury to our customers and great returns for our investors.
Q. How do you generate new ideas?
A. Looking at new projects from my network.
Q. What is your favorite aspect of being an entrepreneur?
A. Having control of my destiny. I'm happy to have walked away from a Wall Street desktop because I was tired of being taken advantage of. I set targeted goals that I execute accordingly. The bonus is creating an environment for our team to grow and better themselves.
Save
Save