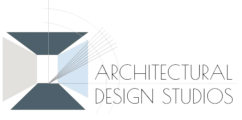 Q.1 What inspired you to (start a new business venture) or (to make significant changes in an existing business)? How did the idea for your business come about?
Ans. Family connection
Cherie: I have been doing design for 20 years because my father was a home builder and I would be out there, working with him and watching him build so I learned construction from the ground up.
Even when we could not sell a house, we end up living in it and my mother would make the house beautiful because she got a natural talent. Therefore, as soon as we moved into the house, we sold it – I must have move 20 times as a child!
She would drag me to every wallpaper store, every paint store, every design store, fabric store so it just came natural to me.
Kris: my father is a jack-of-all-trades and him and my grandfather built our house, additionally my mom refinished Furniture so we would go to antique actions and seen all this accessories and Furniture – it was just in my blood from the start.
South Florida is top growing hottest market for interior design, as well as a vacation place to be different from their other homes up North so they do not how to bring the light and aery summer vibe into their homes so we are here to guide them. We are not decorators, we are interior designers.
Q.2 How many hours do you work a day on average?
Ans. I never stop working for our clients! When you own your own bussiness you have to be 24/7
We spend 11 hours at the office but our minds never stop – specially when is a passion, your mind is always thinking about a client, or the new job or interior design which can be searching for things that come it's fashion. I wake up thinking about it, I go to sleep thinking about it, even when I am driving.
I believe that's when you know you love what you do, when it is so intuitive and it's inside you through the day.
Q.3 To what do you most attribute your success?
Ans. A good eye and the partners (Cherie and Kris) complement each other very well and learn and lean growing together and get more knowledge.
Q.4 Where you see yourself and your business in 5 – 10 years?
Ans. HGTV or having our own Network.
We are currently expanding our skills to reach manufacturers and architectural European Market and cutting edge.
We are not following trends; we are setting trends.
Q.5 Excluding yours, what company or business do you admire the most?
Ans. J&N woodworking because the thrives on helping others.
The High energy level allowed him to – in 7 years – to have 250 ppl working with him now.
Q.6 What motivates you?
Ans. The end result that challenges to take every one out of the comfort zone. They feel the organization, clean and expands their live. We listen to the client but we take advantage of the unlimited possibilities to create a comfortable but unique space.
Breaking barriers – responding to their needs but taking them to the next level. Their happiness motivates me the most.
Q.7 How has being an entrepreneur affected your family life?
Ans. As moms, my kids are re-decorating their rooms and applying for jobs within the industry. Being busy all the time is algo giving them freedom to become what they wanna become.
They see us following our passion and therefore definitely motivates them to follow their own path.
Q.8 What are some of the biggest mistakes you've made?
Ans. I don't think I have made a big mistake on my designs but I think every little mistake is a learning experience. Every project I learn something from.
As a result, I became much stronger to stand up to your contractors that are not always searching for the most aesthetic but the most convenient way of working. We have to address those issues immediately and work together to make the client happy and create that wow factor.
Q.9 What are your hobbies? What do you do in your non-work time?
Ans. I am very inspired by nature so whenever I can bring natural (beach, woods) elements and connecting with it –
How to be a better communicator and listener. Getting to understand and reading people better. We are not designers only, sometimes you became therapist – with contractors and their employees or a husband and wife trying to find a middle ground.
Company Detail:
Company : Architectural Design Studios
Contact : Cherie Arscott
Address : 250 N Congress Ave
City : Delray Beach
State : FL
Zip Code: 33445
Country : USA
Phone : 800-674-8201