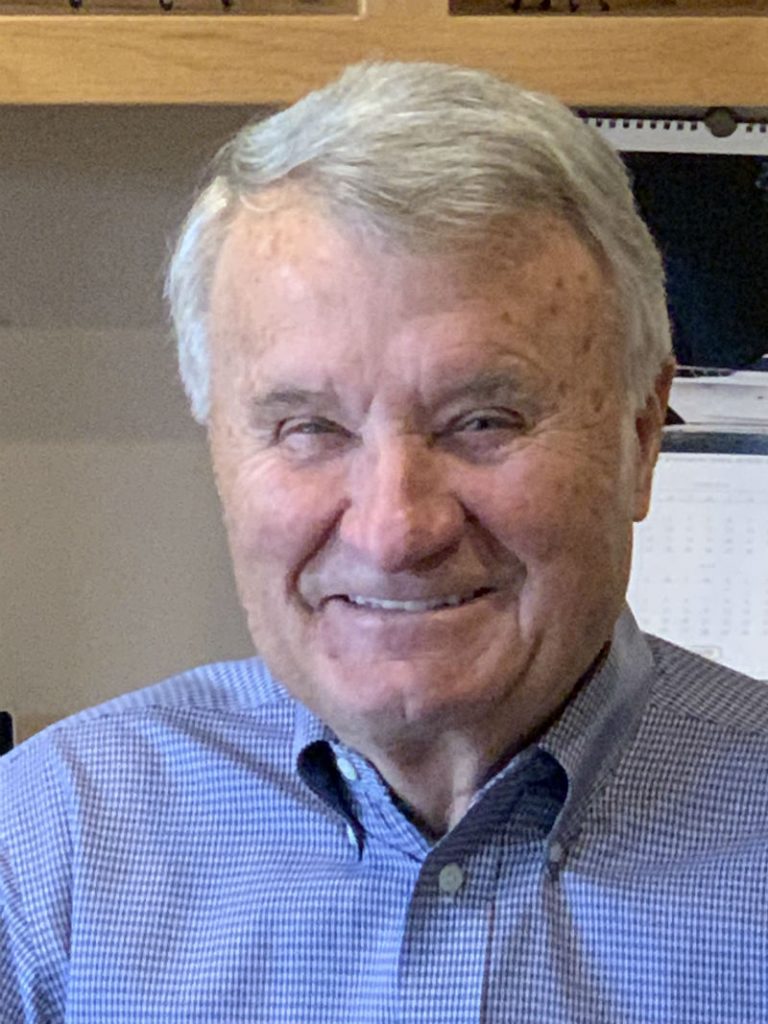 Q: Kindly give our readers an introduction to your business. Please include what your business is all about, in which city you are located and if you have offices in multiple locations/ cities.
Ans: United Aluminum was founded in 1968. At that time, our only product was backyard storage sheds, which we prefabricated in-house and then installed at the customer's property. To this day we are still fabricating and installing backyard storage sheds but we have added other products as well. We expanded to include patio covers, window awnings, aluminum fabrication and providing aluminum products to the do-it-yourself market. We have been at the same location, 2229 W Indian School Road in Phoenix, for 52 years.
Q: Kindly give us a brief description about yourself (it should include your brief educational or entrepreneurial background and list some of your major achievements).
Ans: I came to Phoenix in 1961, representing a cotton brokerage company out of Texas. Since harvesting cotton is a seasonal business, I came up in October and went back to Texas in April. I have an associate degree in business accounting from a small college in Yoakum, Texas.
Q: What inspired you to (start a new business venture) or (to make significant changes in an existing business)? How did the idea for your business come about?
Ans: In 1963, my wife and I decided to stay in Phoenix rather returning to Texas for the summer. My father in law, who was in business most of his life, encouraged me to go into business. I saw the need for at-home storage since, at that time, mini-storage was not available and most homes in Phoenix had carports with no built in storage area. This was the motivation to go in to the storage shed business.
Q: What three pieces of advice would you give to budding entrepreneurs?
Ans: The advice I would give is first, find a product that consumers need and then become an "expert" in that product. Know it well and learn all the attributes of the product (cost, manufacturing, quality, and sales). Second, develop a business plan and analyze the feasibility of long term operation of that business. Lastly, choose your employees carefully and then treat them well. I believe having an excellent team is critical to any company's success.
Q: What would you say are the top three skills needed to be a successful entrepreneur?
Ans: I think the three skills necessary to be a successful entrepreneur are to chose the right product or products, know how to market the product, and develop the people skills necessary to maintain a good relationship with employees and customers.
Q: How many hours do you work a day on average?
Ans: When I started the company in 1968, I worked 7 days a week, very long hours. I had two days off in the first year, Thanksgiving and Christmas. Then I worked 6 days a week for the next fifteen years.
Q: To what do you most attribute your success?
Ans: I attribute my success to my "do whatever it takes to make it happen" attitude.
Q: How do you go about marketing your business? What has been your most successful form of marketing?
Ans: Our best marketing is our past customers – customer referrals are our main source of business. So one marketing technique we use is to maintain customer satisfaction. I used to market the product through our local paper but since so many readers are reading the paper electronically, it is hard to see ads unless you are looking for them. We have just recently begun to focus on Yelp and Google and other internet sources.
Q: Where did your organizations funding/capital come from and how did you go about getting it? How did you obtain investors for your venture?
Ans: I had a credit line of $10,000 from my father in law to start the business and I drew only $8,700 before I started paying it back. After repaying the initial line of credit, I worked with a local bank. I got to know the manager of the bank and he visited my manufacturing/sales/office, saw my financials, liked what he saw, and recommended that I apply for a loan to further my business. He then suggested SBA loans, which were quite substantial and helped propel my business along. I was never in need of funding, beyond the bank loans.
Q: What is the best way to achieve long-term success?
Ans: I believe that long term success comes from satisfying customer needs, being honest, and having good employees.
Q: Where you see yourself and your business in 5 – 10 years?
Ans: The business can grow in the next 5 to 10 years, but we must do different things in marketing to attain this.
Q: Excluding yours, what company or business do you admire the most?
Ans: Alumi-Cover, as they follow the same business principles that I do.
Q: How important have good employees been to your success?
Ans: Having good employees has been vital to my success. It is most important to have employees that are honest, want the company to succeed, and want to stay with the company. I have had employees who have been with me over 42 years and our employees are one of the greatest factors in our success.
Q: How long do you stick with an idea before giving up?
Ans: I usually stay with an idea for up to a year. In that time, I can typically develop a prototype and get input from customers and employees to see if it is feasible.
Q: What motivates you?
Ans: Analyzing my business plan and determining what path I need to take to grow the business. Interacting with employees and customers also motivates me to develop new products.
Q: What are your ideals?
Ans: I believe you need to give a quality product to the customer and stand behind it. For long term success, a business needs to adopt and practice the ideals of honesty, integrity, and respect. This goes for all interactions with customers, employees, and other vendors. To me, failing to live up to these principals is to fail in business, despite how much money you make.
Q: How do you generate new ideas?
Ans: You listen to your customers and see what they want or need.
Q: How do you define success?
Ans: Success can be defined in terms of the quality of your employees, growth of the company, and profits.
Q: How do you build a successful customer base?
Ans: You build a successful customer base by delivering a quality product and providing excellent service. This has led to customers telling their friends and neighbors to come see us when they need a storage shed, or any other aluminum products.
Q: What is your favorite aspect of being an entrepreneur?
Ans: I like being a small company because I have the ability to make quick and accurate decisions to grow the business without large company red-tape.
Q: What has been your most satisfying moment in business?
Ans: The most satisfying moment that comes to mind is the time I got my first order, probably after a couple of days being open, and then fabricating and delivering it to the customer. It was very satisfying experience to picture something in my mind, design it, build it, and see it delivered to a happy customer.
Q: What do you feel is the major difference between entrepreneurs and those who work for someone else?
Ans: Being an entrepreneur, I can work hard, long hours and get rewarded by knowing I am making something happen that will build or sustain the company which in turn.
Q: What kind of culture exists in your organization? How did you establish this tone and why did you institute this particular type of culture?
Ans: Internally, our employees and management operate within a culture of honesty and mutual respect. One of the ways I established this culture is to treat all my employees fairly through good wages and benefits, respecting their needs, and listening to them.
Q: In one word, characterize your life as an entrepreneur.
Ans: Dedicated (or "busy" LOL)
Q: If you had the chance to start your career over again, what would you do differently?
Ans: If I could start over, I would get a 4-year bachelor degree in business management before starting my business. Coming into the business with a business management background would have eliminated some of the trial and error.
Q: How has being an entrepreneur affected your family life?
Ans: My family suffered at the beginning as I worked long hours and Saturdays. However, once the business was more established and we had trusted and strong employees, we did take some family vacations.
Q: What is your greatest fear, and how do you manage fear?
Ans: My greatest fear was not having any orders (sales) and having to lay off employees.
Q: How did you decide on the location for your business?
Ans: I wanted a location where anyone could easily find me and was easily accessible. At that time, West Indian School Road was close to the center point between north and south Phoenix. Then I found a location that was just east of I-17, which was the only major freeway at that time. I wanted people to be able to get off the freeway and see us right away.
Q: Do you believe there is some sort of pattern or formula to becoming a successful entrepreneur?
Ans: Being willing to work hard, put in time, and do whatever it takes to make it happen.
Q: If you could talk to one person from history, who would it be and why?
Ans: Leonardo Da Vinci, mostly to ask where his inspiration came from for so many forward thinking inventions. For example, his designs for a diving suite, parachute, military-type tank, and even a robot. He clearly had a gift for thinking outside of the box.
Q: Who has been your greatest inspiration?
Ans: My greatest inspiration was my father in law. He came to this country from Romania as an orphan, was a pilot on the B-24 bombing Germany in WWII, worked hard, and retired at age of 42.
Q: What book has inspired you the most? (OR what is your favorite book?)
Ans: Harvey Mackay's "Beware the Naked Man Who Offers You His Shirt: Do What You Love, Love What You Do, and Deliver More Than You Promise".
Q: What are some of the biggest mistakes you've made?
Ans: Firing an employee, someone that I should have possibly worked with more closely to help him become a better employee. This was a mistake I made early in business and I attribute this to my lack of management training.
Q: How can you prevent mistakes or do damage control?
Ans: Keep being involved in your business and be are of what is happening.
Q: What are your hobbies? What do you do in your non-work time?
Ans: My favorite hobby is cruising in Alaska and fishing. My second favorite hobby is golfing.
Q: What makes you happy?
Ans: Having a loving wife, loving children. Traveling with my wife, enjoying every day life. I enjoy seeing my children successful, having nice loving families of their own, good homes, and good jobs that they enjoy.
Q: What sacrifices have you had to make to be a successful entrepreneur?
Ans: The biggest sacrifice I made, when I started by business, was lack of time spent with the family.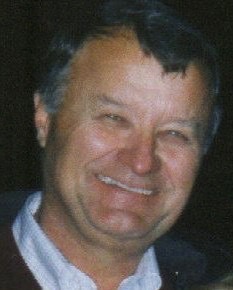 Visit us : https://unitedalum.com/