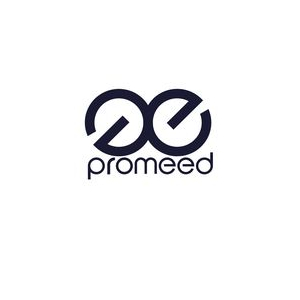 Q 1. Kindly give our readers an introduction to your business. Please include what your business is all about, in which city you are located and if you have offices in multiple locations/ cities .
Ans: We are Promeed; we have been in the silk textile industry for over ten years. In the past decade, we started from a small business focusing on silk and other natural textile products; we 100% love natural and organic beliefs that are the best way for our skin and body. But nothing in the world is easy; in the first serval years, we faced many problems; we worked hard to perfect every detail, from zipper selection, sewing process, fabric duration, dyeing technology to package design, shipping route, etc. After about 3-7 years of optimization, we are confident that we are the top silk and natural products manufacturer. Benefit from our outstanding products and quality, we won the appreciation of our customers, and we sell about 2 million silk pillowcases and sheets a year. Unfortunately, our customers are all traders and brokers from Noth America and Europe; we have no way to connect to consumers to get more feedback directly to keep optimizing our products.
Thanks to the Internet, we announced our international band Promeed to consumers in 2022. This word Promeed means professional deserved share or reward. This brand makes us connect with our consumers directly to save more money and enjoy all-natural and organic products. We insist on using the best natural fabric and process at a better price to expand skin-friendly, healthy to every corner.
Q 2. Kindly give us a brief description about yourself (it should include your brief educational or entrepreneurial background and list some of your major achievements).
Ans: Let's introduce our founders. Leo Wong is a textile expert born in 1985 in China. His family has been very prestigious in the textile industry since the 1960s. He got all kinds of textile knowledge from an early age. After he graduated from Soochow Silk Engineering Institute, He worked in raw fabric control at Uniqlo and Zara. He is also a game-changer who improved the traditional weaving method, increased the efficiency twice, and lowered the cost. Now he has become the leader in his family to expand his business worldwide.
Q 3. What inspired you to (start a new business venture) or (to make significant changes in an existing business)? How did the idea for your business come about?
Ans: I've been in the textile business for decades. Everyone needs textile in their life; the chemical industry makes textile cheaper for everyone but not so friendly for the skin and body. eCommerce gives us the chance to connect with consumers directly to save the channel cost and make natural and chemical-less products affordable.
Q 4. What three pieces of advice would you give to budding entrepreneurs?
Ans: Hardworking, Focusing, and Be patient
Q 5. What would you say are the top three skills needed to be a successful entrepreneur?
Ans: Think from zero to one, International view, Teamwork.
Q 6. How many hours do you work a day on average?
Ans: Over 12 hours.
Q 7. To what do you most attribute your success?
Ans: Question and challenge myself.
Q 8. How do you go about marketing your business? What has been your most successful form of marketing?
Ans: Tell everyone what we did. Social Media.
Q 9. Where did your organizations funding/capital come from and how did you go about getting it? How did you obtain investors for your venture?
Ans: Like Amazon, my first capital was from my family.
Q 10. What is the best way to achieve long-term success?
Ans: Bring values to your customers.
Q 11. Where you see yourself and your business in 5 – 10 years?
Ans: Be the first silk brand in North America.
Q 12. Excluding yours, what company or business do you admire the most?
Ans: Tesla and Amazon
Q 13. How important have good employees been to your success?
Ans: The Key
Q 14. How long do you stick with an idea before giving up?
Ans: At least 12 months, because I need a period to prove it.
Q 15. What motivates you?
Ans: Money and glory
Q 16. What are your ideals?
Ans: Own the most valuable brand in the textile industry.
Q 17. How do you generate new ideas?
Ans: Talk to talented people.
Q 18. How do you define success?
Ans: Change the rule.
Q 19. How do you build a successful customer base?
Ans: Impression, conversion, CRM, remarketing.
Q 20. What has been your most satisfying moment in business?
Ans: Got the first customer.
Q 21. What do you feel is the major difference between entrepreneurs and those who work for someone else?
Ans: venture and earning
Q 22. What kind of culture exists in your organization? How did you establish this tone and why did you institute this particular type of culture?
Ans: Self-driving lets everyone enjoy their work and get their share.
Q 23. In one word, characterize your life as an entrepreneur.
Ans: Change
Q 24. If you had the chance to start your career over again, what would you do differently?
Ans: Artificial intelligence.
Q 25. What book has inspired you the most? (OR what is your favorite book?)
Ans:From zero to one.
Company Detail:
Company : Promeed
Contact : Jojo G
Address : 100 N HOWARD ST STE R
City : Spokane
State : WA
Zip : 99201
Country : USA
Phone : 213-640-6601
Email : jojog@promeed.com