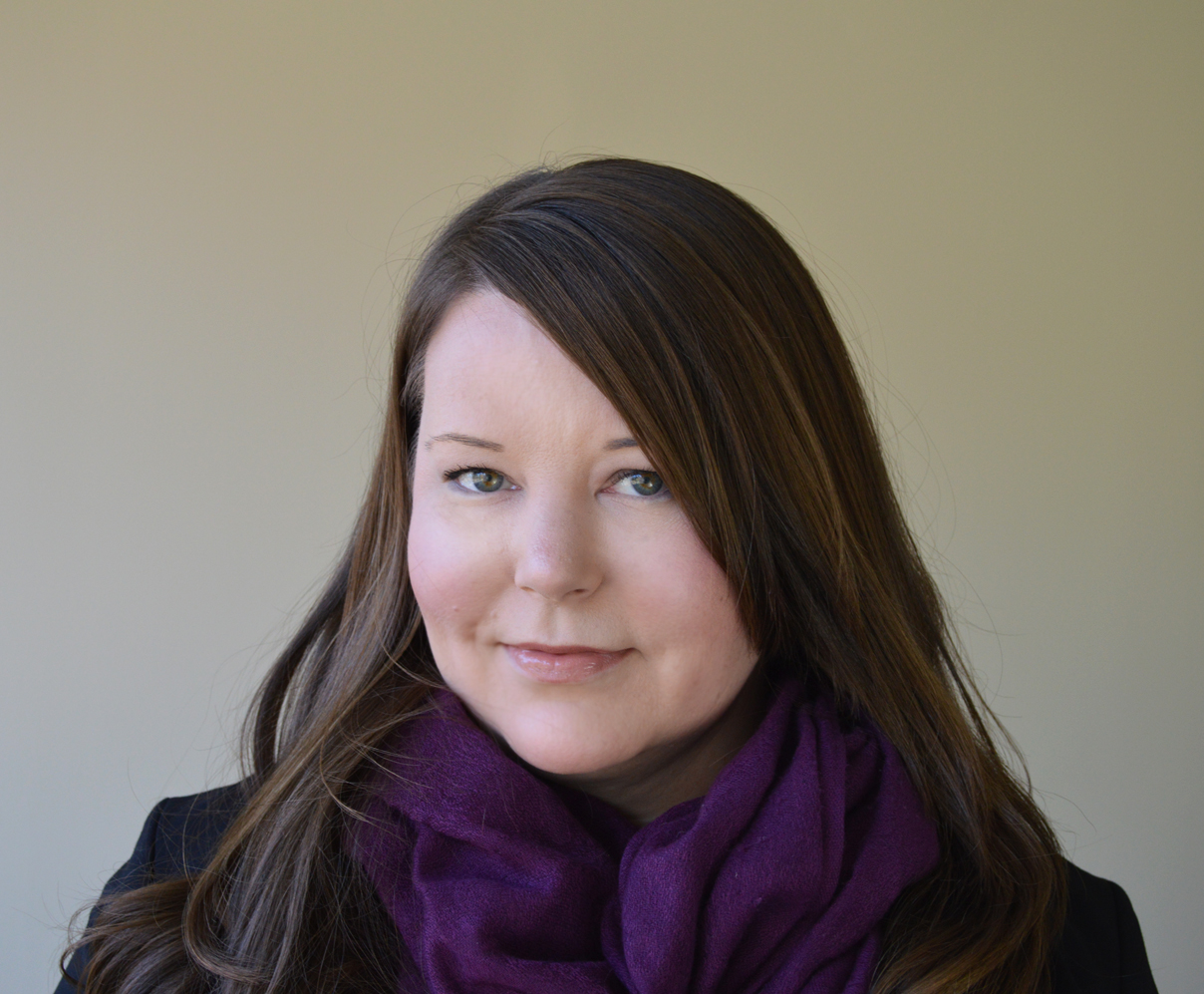 Kindly give our readers an introduction to your business. Please include what your business is all about, in which city you are located and if you have offices in multiple locations/ cities.

Solution Prep is a specialty educational consulting business that helps hundreds of students each year get into college through college admissions counseling and test prep coaching. My husband, Eric, and I have built up the company over more than a decade from a few backpacks and a basic curriculum into a thriving small business with four locations, seven teachers and numerous success stories.

Kindly give us a brief description about yourself (it should include your brief educational or entrepreneurial background and list some of your major achievements).

I am originally from Alabama, and I graduated from The University of Alabama with a Journalism degree and a Creative Writing minor. My concentration was in magazine editing, so I worked at a small publishing company for a few years as a Managing Editor, managing multiple publications every month, and I taught a few classes at the university as well. But I decided to chase the dream of working in publishing in New York City, so I moved up to New Jersey with two friends and no job, and I landed a book editor position for The Princeton Review. I edited college admissions and test prep books for years and then gave up the NJTransit commute to help Eric build the business. I have self-published a few books, and I have helped other authors publish some books, and I'm currently working on getting my master's degree from Johns Hopkins University in Teaching Writing. I also have a poetry prompting book coming out this summer, and I also love painting abstracts.
What inspired you to (start a new business venture) or (to make significant changes in an existing business)? How did the idea for your business come about?

Most of the original structure of the class curriculum was Eric's idea, and I've helped him make adjustments and bulk up our offerings. We've had to make changes when the SAT changed a few years ago, and it's going to change again in the next few years. As the college admissions landscape gets more competitive, we keep adjusting our process to make sure that we are staying current. The pandemic definitely forced us to make some changes since we didn't really want to go into people's homes for tutoring anymore, so we found some locations that would help us maintain our customer base without growing too quickly.
What three pieces of advice would you give to budding entrepreneurs?

Don't try to grow too quickly.
Don't be afraid to experiment and to make adjustments.
Trust your instincts.
What would you say are the top three skills needed to be a successful entrepreneur?
Creativity. Curiosity. Confidence.

How many hours do you work a day on average?

Our daily business can make drastic swings, based on the season, but any given day can be two hours or 14 hours.
To what do you most attribute your success?

Eric and I both work hard to stay informed about everything that is happening within the industry, and because we're so aware of those things, we can brainstorm and make plans about how to best tackle any issues that come up because of those changes in the industry. We can bounce ideas back and forth, and we both have our individual strengths that complement each other well.
How do you go about marketing your business? What has been your most successful form of marketing?

Our business is very much referral-based. We have tons of repeat customers, and we work hard to keep track of those referrals.
Where did your organizations funding/capital come from and how did you go about getting it? How did you obtain investors for your venture?

We started with a small business loan from the SBA. We worked to make sure we had all of our ducks in a row, and we made sure not to over-extend too far early in the venture.
What is the best way to achieve long-term success?

Keep learning new things and keep finding new things to be interested in. Make sure your customers understand how much of an expert you are in your field, and always be kind, helpful and informative.
Where you see yourself and your business in 5 – 10 years?

We are continually expanding, and I personally would love to see us go nationwide. I feel like there is an enormous gap in what students are learning in their formal education that can be applied to the college admissions process. It seems that students aren't confident in their ability to tell their own personal stories in their college admissions essays, so I would love to expand our writing workshops and our advisory offerings into as many high schools as possible.
Excluding yours, what company or business do you admire the most?

The small publisher I work with as an author and editor, Inspired Girl Books, is changing how a publishing group can work together with the authors to help them help each other. I love Jenn Tuma-Young's energy and enthusiasm as well as her kindness toward each author she works with.
How important have good employees been to your success?

Great employees are the key to our business and our continued growth. We have a fantastic team, and we had a few bumpy spots when it came to hiring talented employees, but those bumps truly help us appreciate the phenomenal teammates we have working with us right now. We couldn't do any of it without them!
How long do you stick with an idea before giving up?

Eric is a very determined person, so it's pretty tough to get him to give up on an idea, so we generally just keep reworking the idea in creative ways until something finally catches and sparks into something bigger.
What motivates you?

I love being able to help students really dig into their hopes and dreams and what exactly they want out of their college experiences and their lives. Each student is so individual and so interesting that I just love the conversations we have and the new things I learn from them.
What are your ideals?

Kindness always. Some people have told me that my kindness is a weakness and that it might even be my downfall one day, but I think the power of kindness is amazing.
How do you generate new ideas?

I read a ton of books and engage in a lot of conversations about random things. I stay constantly curious and try to apply techniques or knowledge from one thing to other aspects of my life and our business.
How do you define success?

Helping one student accomplish something they didn't think was possible.
How do you build a successful customer base?

We spend a tremendous amount of effort trying to get helpful information out into the community through free workshops at schools and other community gatherings because we know that there is a lot of bad information out there, and our goal is to make sure that families are more informed and will have an easier time maneuvering through the entire college admissions process, which gets trickier every year. Naturally, those parents appreciate the insight and become customers and recommenders, which spreads the word, but the most important part of our community outreach is that families understand the full process and project that goes with the college search.
What is your favorite aspect of being an entrepreneur?

I love being able to determine my own schedule. I grew up in a household that had a pretty fluid schedule, and I love having the freedom to wake up each day and have it be different. I can spend some mornings painting art or working on books, and I can work as hard as I choose to. I can also change my focus temporarily if I need to, and Eric can handle the business. I had cancer in 2013, and I had to take some time off to recover from surgery. I also had to help my mom take care of my dad when he got cancer. I knew that I had the support of the team during those rough months, and I could focus on what was most important in that moment.
What has been your most satisfying moment in business?

I was really proud of how we maneuvered through the pandemic and that we were able to continue business despite a rocky few years.
What do you feel is the major difference between entrepreneurs and those who work for someone else?

I've worked in corporate situations, and I know how easy it is to look at a supervisor or at a boss and think that their job is surely easy, but there are so many moving pieces to running our own business that most of the time people have no idea how hard a small business owner is working to wear so many hats and to keep everything floating along.
What kind of culture exists in your organization? How did you establish this tone and why did you institute this particular type of culture?

We aspire to be relatable and friendly. We try to make employees feel appreciated and students feel empowered. We stay busy and dress casually, and we make sure that we're working just as hard as our employees are.
In one word, characterize your life as an entrepreneur.
Dynamic.
If you had the chance to start your career over again, what would you do differently?

I wouldn't change any step I've made along the way. There have been some amazing opportunities and some incredibly valuable lessons.
How has being an entrepreneur affected your family life?

Because we work together, we are on the same schedule, which is helpful. We perhaps spend a bit too much time talking about business over breakfast, lunch and dinner, but we completely understand the celebrations and the difficulties of each other's work days.
What is your greatest fear, and how do you manage fear?

I get pretty nervous when we're about to do an enormous presentation for hundreds of people, but I have Eric right beside me, and he loves being in front of a crowd, so he always manages to calm any fear I might have.
How did you decide on the location for your business?

We love being close to the shore, and our customer base is in that area.
Do you believe there is some sort of pattern or formula to becoming a successful entrepreneur?

Lots of failures lead to various kinds of successes, but I think the formula for becoming a successful entrepreneur is to always see the potential and possibility in any problem.
If you could talk to one person from history, who would it be and why?

I would love to be able to sit down in Gertrude Stein's salon and ask her how she collected, entertained and inspired so many incredible artists and thinkers.
Who has been your greatest inspiration?

My mom is an amazing person, and she has taught me to be kind, creative, bold and independent. I admire her so much!
What book has inspired you the most? (OR what is your favorite book?)

Oh gosh, I have shelves and shelves of books that have inspired me, but I am a huge fan of John Steinbeck, Annie Dillard and Colum McCann.
What are some of the biggest mistakes you've made?

I have had some people in my past that I trusted too much. I ignored my gut a few times, and that was not a good plan. I didn't speak up for myself a few times when I should have.
How can you prevent mistakes or do damage control?

There will always be mistakes. One of the most important lessons I learned as a magazine and as a book editor was that no matter how many times you read something, mistakes will always sneak through. There is no way to be 100% perfect all of the time, so expect that mistakes will happen, and when they do, stay calm and maneuver through it while asking for grace from customers or employees or any other people who were a part of that mistake.
What are your hobbies? What do you do in your non-work time?

I read and write a lot. I edit books. I paint abstract acrylic paintings. I find people to help. I keep learning as much as I can about things that interest me.
What makes you happy?

Biscuits make me happy. Coming from the South, I have a special place in my heart for food, especially anything related to breakfast. I love cooking for others and sharing the deliciousness. Music is also pretty amazing.
What sacrifices have you had to make to be a successful entrepreneur?

We work evenings and weekends, so it is sometimes hard to watch everyone out having fun when I'm so tired from a long day, especially during the summer. But then I know that I don't have to wake up too early on Monday mornings, and I don't have to wear heels.













`






Business Info:
Website: https://solutionprep.com/
1. Business Name: Solution Prep
Address: 530 Prospect Ave, Suite 1D
City: Little Silver
State: NJ
Zip: 07739-1444
Phone: (732) 556-8220
Email: Questions@SolutionPrep.com
GMB Link: https://g.page/solution-prep-little-silver?share
2. Address: 1930 NJ-35
City: Wall Township
State: NJ
Zip: 07719
Phone: (732) 556-8220
Email: Questions@SolutionPrep.com
GMB Link: https://g.page/solution-prep-wall-township?share
3. Address: 746 NJ-18
City: East Brunswick
State: NJ
Zip: 08816-4932
Phone: (732) 556-8220
Email: Questions@SolutionPrep.com
GMB Link: https://g.page/solution-prep-east-brunswick?share
4. Address: 403 Hooper Ave
City: Toms River
State: NJ
Zip: 08753-7701
Phone: (732) 556-8220
Email: Questions@SolutionPrep.com
GMB Link: https://goo.gl/maps/5RnCbKH5Z2SBWKzB9
Facebook: https://www.facebook.com/SolutionPrep/
Twitter: https://twitter.com/solutionprep
Instagram: https://instagram.com/solutionprep
YouTube: https://www.youtube.com/channel/UC9yeUvqq5kXTmMhBPF_Qzmw
Tags: ACT-Prep-Program, SAT-Preparation-Courses, College-Admission