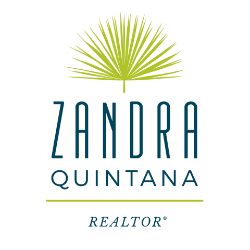 Q 1. Kindly give our readers an introduction to your business.
Ans: I am a licensed Realtor in the Northeast Florida area. Because of the high demand for real estate in the area, having a Realtor on your side who is familiar with local real estate trends and neighborhoods is so important. With my real estate knowledge and experience, you'll always have a professional on your side advising you on each property and taking the time to compare area pricing to be sure you're getting a fair price. I have more than a decade of experience in being a champion for customers and negotiation skills that I'm not afraid to leverage with my customers' best interests in mind. I'm also bilingual, speaking both English and Spanish, so my customers find me very accessible and approachable!
Q 2.Give us a brief description about yourself.
Ans: As a licensed Realtor in Northeast Florida, I have been helping home buyers and sellers for over a decade. I am a Florida native and I have seen first-hand how the area has grown, especially in recent years. And with a job growth of 4% in 2016 alone, it's no surprise that the demand for homes in the area is so high.
Q 3.What would you say are the top skills needed to be a successful real estate agent?
Ans: To be a successful real estate agent, you need to be an expert in the region you are working in. I have years of experience on the First Coast in real estate. You also need to understand your customers when you are a licensed Realtor. I love helping customers live their lifestyle by helping them buy or sell their home.
Q 4.How do you go about marketing your business?
Ans: I market my services by sending out mailers about open houses to potential buyers and other licensed Realtors in the area. I also have a presence on social media and send out emails frequently about updated listings.
Q 5. Where you see the real estate industry in the next few years?
Ans: The real estate industry is growing, especially in Duval and St Johns counties. St Johns County is expanding rapidly making now a great time to work with a licensed Realtor like myself to buy or sell a home.
Q 6. What motivates you?
Ans: I am motivated by helping my customers buy or sell their home. I love helping people reach their real estate goals. I am passionate about real estate in Jacksonville and the surrounding areas and helping people find their dream home.
Q 7.What is your favorite aspect of your job?
Ans: Being a "matchmaker" of sorts is one of my favorite aspects of my job; I love being able to help buyers find that ideal home that's right for them. I also enjoy the lasting relationships I build with my customers, and it's so humbling to me when they refer me to a friend or loved one—or when they return for help with buying or selling years down the road.
Q 8.Discuss the benefits of real estate on the First Coast.
Ans: Jacksonville and the surrounding areas are quickly growing which is why real estate in this area is so important. St Johns County has been growing very quickly as well. This makes now a great time to buy or sell with me in Jacksonville and St Johns County.
Company Detail:
Company : Zandra Quintana, REALTOR®
Contact : Zandra Quintana
Address : 205 Marketside Avenue
City : Ponte Vedra Beach
State : FL
Zip : 32081
Phone : 904-772-5415
Email : Zandra@watsonrealtycorp.com