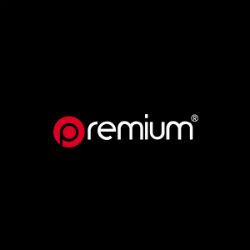 Q 1. Kindly give our readers an introduction to your business. Please include what your business is all about, in which city you are located and if you have offices in multiple locations/ cities.
Ans: Premium Grating Pty Ltd is a Simba Group company, located in Perth WA and Blacktown, NSW. "PREMIUM" is our trade brand name and trademarked all around the Globe. Our Group is mainly focus on Building and Mining supplies, Premium Grating is the company doing the Civil Drainage and interior Bathroom Grating products. Products range from Access Covers to Stainless Steel Grating Drains.
Q 2. Kindly give us a brief description about yourself (it should include your brief educational or entrepreneurial background and list some of your major achievements).
Ans: I am Lucy Hu, the V.P. of Business Development Officer in Premium Grating, MBA and Psychology Master Degrees. Previous work as V.P. in Group company headquarter, I am now work at Premium Grating full time and building our national sales channel in Australia territories.
Q 3. What inspired you to (start a new business venture) or (to make significant changes in an existing business)? How did the idea for your business come about?
Ans: We are realize the current Australian infrastructure and civil constructions are majorly developing, cities are enlarging and populations are growing, there are many varies needs for the market, so we bringing the new advanced design and low cost products to satisfy the local market needs.
Q 4. What three pieces of advice would you give to budding entrepreneurs?
Ans:Australian market is a quick growing market, firstly you need to understand the people's needs, this including the local Australians and new immigrants. Secondly the Australian market need varies products categories, we need varies products to fill the gaps. Thirdly, always keep the high quality products as this is the entry level standard, never go below that.
Q 5. What would you say are the top three skills needed to be a successful entrepreneur?
Ans: Fast, insist and consistency.
Q 6.How many hours do you work a day on average?
Ans: 8-12 hours
Q 7. To what do you most attribute your success?
Ans: There are many failures sales on the way, but never give up.
Q 8. How do you go about marketing your business? What has been your most successful form of marketing?
Ans: Now days every business is E-business, I believe we had very succeed marketing with E-Brand emarketing company.
Q 9. Where did your organizations funding/capital come from and how did you go about getting it? How did you obtain investors for your venture?
Ans: PREMIUM has long history of success business, only China market bringing 2 billions sales every year. Meantime we are research and develop new products and inventions every 6 months. This is a key for fast growing international market.
Q 10.What is the best way to achieve long-term success?
Ans: As I previous mentioned, always keep high quality standard products and after sale, Quick R&D turnaround is also a key of long term success.
Q 11. Where you see yourself and your business in 5 – 10 years?
Ans: We will be keep developing our sales channels and archive 2 billion sales revenue in Australian market in the 5-10 years.
Q 12. Excluding yours, what company or business do you admire the most?
Ans: I like Apple.
Company Detail:
Company : Premium Grating Pty Ltd
Contact : Lucy
Address : 3/267 St George Terrace
City : Perth
State : WA
Zip : 6000
Phone : 08 655 579 39
Email : support@premiumgrating.com.au