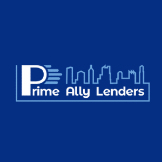 Q 1. Kindly give our readers an introduction to your business. Please include what your business is all about, in which city you are located and if you have offices in multiple locations/ cities.
Ans: Prime Ally Lenders is a business loan brokerage firm dedicated to helping small and medium-sized businesses obtain the necessary capital to effectively provide service to their clients, meet cash flow demands, and grow their business. Our office is located on Grove City, Ohio but we offer services Nationwide.
Q 2. Kindly give us a brief description about yourself (it should include your brief educational or entrepreneurial background and list some of your major achievements).
Ans: I studied Business Management with course concentrations in Psychology and Sociology at Ohio University and became a specialist in Motivating and Leading People as well as building business from the ground up. I have been a leader in small businesses as well as with fortune 500 companies. During my career I have owned and operated businesses in Technology, Finance, Sales, Marketing, and Logistics.
Q 3. What inspired you to (start a new business venture) or (to make significant changes in an existing business)? How did the idea for your business come about?
Ans: With the turmoil caused by the Covid Pandemic I found myself, like so many others, laid off and trying to find my new passion. After some introspection and looking over my life's history I realized that my happiest times in business have been when I helped other achieve their success goals. I did some research that lead me to Loan Brokering and decided it was a great fit for me. I love that I can help business owners accomplish their goals by finding them the money they need.
Q 4. What three pieces of advice would you give to budding entrepreneurs?
Ans: I would have to say: First, find a business that excites you so you will want to work on it every day. Second, make sure you know how much money it will take to accomplish your goals and go find it. Third, believe in yourself!
Q 5. What would you say are the top three skills needed to be a successful entrepreneur?
Ans: Every entrepreneur needs to have a single mindedness that helps them stay the course, the ability to see the end goal and build backwards to the beginning, and the ability to ignore all the negative people who will try to keep them from reaching their goal.
Q 6. How many hours do you work a day on average?
Ans: I stopped keeping track the hours and days I work a long time ago.I feel it is better for me to focus on tasks that need accomplished and work until I either finish or reach a natural stopping point. I know I tend to work more than most people but I also give myself the freedom to take a break so I can maintain a work life balance.
Q 7. To what do you most attribute your success?
Ans: Belief in myself. I know what I am capable of and it is my responsibility to live up to that every day. I hope that doesn't sound like bragging but If you can't believe in yourself, who will?
Q 8. How do you go about marketing your business? What has been your most successful form of marketing?
Ans: I believe there are no magic marketing bullets. You have to use as many tools as you can so people who need you can find you. Sometimes that is Social Media, or SEO Marketing, or Google Ads, or good old fashioned networking and door knocking. I will say this though, I believe you need to invest at least 10% of your income to market your business and never stop.
Q 9. Where did your organizations funding/capital come from and how did you go about getting it? How did you obtain investors for your venture?
Ans: Over the years I was able to set aside some personal savings and invest. Then I leveraged that money to help me obtain a small SBA loan. Most businesses fail because they don't plan enough capital. I recommend that if you're starting a business, you should have access to at least 1year's worth of operating capital.
Q 10. What is the best way to achieve long-term success?
Ans: Plan, Execute, Evaluate, Repeat! Plan your business and actions. Put your plans to work every day. Study your results to see if they met your original plans and then plan again based on what you have learned.
Q 11. Where you see yourself and your business in 5 – 10 years?
Ans: My goal for opening this business is to build something that I can leave for my kids. It is my hope that I will build a strong business that I can leave to them and their children.
Q 12. Excluding yours, what company or business do you admire the most?
Ans: I would have to say Amazon. I have watch the company grow from a small online book seller into the largest retail and shipping company around. That is because their founder Jeff Bezos had a plan and executed it with purpose and relentless effort.
Q 13. How important have good employees been to your success?
Ans: Surrounding yourself with great people is a must. You need to find people who will get your ideas and help you grow by taking ownership of the success of the company.
Q 14. How long do you stick with an idea before giving up?
Ans: The thought of giving up should never enter your thoughts. Successful people get in a line and march forward until they reach the front.
Q 15. What motivates you?
Ans: I get personal satisfaction when I am serving the needs of others. I feel most successful when I have helped someone grow and reach a goal.
Q 16. What are your ideals?
Ans: Serve others first, hold honesty in the highest regard, and always give more than you take.
Q 17. How do you generate new ideas?
Ans: Ideas come when you notice a problem then go to work finding a solution.
Q 18. How do you define success?
Ans: Success for me is when I have built a business that can survive without me yet is still able to provide a secure living for everyone it employees.
Q 19. How do you build a successful customer base?
Ans: Seek prospects where they are. Discover and solve their problem. Continue to find and solve problems for them and never ignore them.
Q 20. What is your favorite aspect of being an entrepreneur?
Ans: Creating something from nothing.
Q 21. What has been your most satisfying moment in business?
Ans: Those special times when I can see that my efforts to help someone have paid off resulting in their finding success and security.
Q 22. What do you feel is the major difference between entrepreneurs and those who work for someone else?
Ans: Entrepreneurs see a way to create something from nothing are willing to risk everything in order to make it happen. They know the only real security is that which they make for themselves.
Q 23. What kind of culture exists in your organization? How did you establish this tone and why did you institute this particular type of culture?
Ans: I preach the customer is right and that our purpose is to serve their needs. I expect people to treat others as if they are a customer and to make no distinction between internal and external customers. This starts by sharing the vision and then demonstrating this philosophy with every interaction. I also empower my people to make their own decisions whenever possible as long as they always keep the customer's needs as their first priority.
Q 24. In one word, characterize your life as an entrepreneur.
Ans: Rewarding
Q 25. If you had the chance to start your career over again, what would you do differently?
Ans: I am not sure I would want to. I have learned so much from and been rewarded by the life I have led. The only thing that may have made a difference is if I had learned about brewing beer when I was much younger.
Q 26. How has being an entrepreneur affected your family life?
Ans: As with anything, it has had its challenges and rewards. I am thankful that my wife's career has offered our family the financial security that is often missing as a business is built.
Q 27. What is your greatest fear, and how do you manage fear?
Ans: Other than concern about my family's wellbeing, I have very little to actively fear. When I feel fear start to creep in I simply face it and that stops the fear from growing.
Q 28. How did you decide on the location for your business?
Ans: Due to the Covid Pandemic and the advances in technology, commercial lending has moved onto the internet and does not require physical office space. This has allowed me to offer my services nationwide from my home making it the natural place to start the business.
Q 29. Do you believe there is some sort of pattern or formula to becoming a successful entrepreneur?
Ans: Plan, Execute, Evaluate, Repeat!
Q 30. If you could talk to one person from history, who would it be and why?
Ans: It would be Abraham Lincoln because he was a thinker and a doer who cared deeply about the people in his life, and he continued to learn and evolve as a person throughout his life.
Q 31. Who has been your greatest inspiration?
Ans: My father. He treats everyone with respect and does everything in his power to help them grow.
Q 32. What book has inspired you the most? (OR what is your favorite book?)
Ans: Without sounding preachy, I would have to say the Bible. Once you view it in light of current times and apply the underlying philosophies to modern life I think it does a great job of laying out basic principles that will lead to a life well lived.
Q 33. What are some of the biggest mistakes you've made?
Ans: Just like everyone else, I have made mistakes but I do not wish to dwell on them. I think it is important to learn your lessons and get on with living.
Q 34. How can you prevent mistakes or do damage control?
Ans: Make learning a lifelong commitment and when something does go wrong, own it and find a fix right away.
Q 35. What are your hobbies? What do you do in your non-work time?
Ans: I enjoy making mead and brewing beer, collecting rare beers and whiskeys, and photography.
Q 36. What makes you happy?
Ans: Spending time with my family and friends.
Q 37. What sacrifices have you had to make to be a successful entrepreneur?
Ans: Becoming a successful entrepreneur requires the ability to postpone your personal gratification. All new businesses demand that you take care of them before they can take care of you.
Q 38. If you were conducting this interview, what question would you ask? What is your favorite quote?
Ans: My favorite quote is from Alfred Newman. Not the one from Mad Magazine but a guy who used to work for me. He once told me "The older I get the more I realize that common sense ain't all that common." It has stuck with me ever since.
Company Detail:
Company : Prime Ally Lenders
Contact : Jeff O'Neal
Address : 4857 Adwell Loop
City : Grove City
State : Ohio
Zip : 43123
Phone : 614-808-2620
Email : info@primeallylenders.com