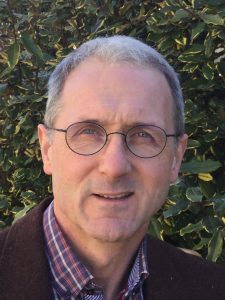 Q: Kindly give our readers an introduction to your business. Please include what your business is all about, in which city you are located and if you have offices in multiple locations/ cities.
Ans: Bevel Woodworking School is based in a fully functioning furniture workshop. Here the students can come to create something with their hands, and relax the mind. The workshop functions as both a school and furniture making facility. Developing the school has allowed us to repurpose the workshop and add a new dimension. Retraining, and learning teaching skills allowed Tommy to have a new role in the workshop and share his extensive woodworking skills
Q: Kindly give us a brief description about yourself (it should include your brief educational or entrepreneurial background and list some of your major achievements).
Ans: I (Tommy Kelly) have been self employed from the age of 20 years old when I qualified as a carpenter/joiner. After a few years travelling, my wife Carmel and I set up our own company, based at our current workshop in Fethard on Sea. The business began as mainly site carpentry, but moved exclusively to furniture making over 20year period, employing up to 12 people, and growing the workshop to its current size.
Q: What inspired you to (start a new business venture) or (to make significant changes in an existing business)? How did the idea for your business come about?
Ans: Inspiration for the school came from the bust in 2008, and the desire to share the experience of working with wood with other people. It seemed like a natural progression, the workshop was fully equipped, and woodwork is a skill/ craft people want to learn, same way as someone might like to learn to play the guitar. Tommy retrained to learn how to teach adults in a workshop environment and everything came together, perfect fit….
Q: What three pieces of advice would you give to budding entrepreneurs?
Ans: Maybe 4
Be persistent,
"Begin with the end in mind".
Think Big.
Know what your margins are.
Q: What would you say are the top three skills needed to be a successful entrepreneur?
Ans: Learn to Be good with people. customers, employees, stakeholders
Problem solving, you are going to have them, so learn how to love them and solve them.
Setting goals and strategic planning
Q: How many hours do you work a day on average?
Ans: 10 to 12, currently work some weekends, so try to factor in downtime in the week to maintain balance.
Q: To what do you most attribute your success?
Ans: Persistence, and willingness to embrace change when circumstances require. Keeping calm and approaching challenges with a can do approach. Focusing on an outcome and creating a plan to make it happen.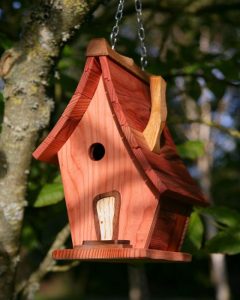 Q: How do you go about marketing your business? What has been your most successful form of marketing?
Ans: Currently for the school the National Craft and Design Fair in Dublin, each December Also email marketing and website
Q: Where did your organizations funding/capital come from and how did you go about getting it? How did you obtain investors for your venture?
Ans: Personal funds, and small grant with initial set up from WLD
Q: What is the best way to achieve long-term success?
Ans: Maintaining good standards of work, good customer relationship. Profitable business. Embracing change, nothing stays the same.
Q: Where you see yourself and your business in 5 – 10 years?
Ans: In 5 years, I expect the business to be in full swing, with classes fully booked
In 10 years, I expect I will have the choice to retire, but the school is a great fit for me, the work is easy for me, I enjoy meeting people, they say if you are doing something you love you'll never work a day in your life, the school works that way for me, so don't see any reason to stop.
Q: Excluding yours, what company or business do you admire the most?
Ans: I like to see young entrepreneurs going for it, great admiration for the young techies, building online business. It's very different from my "hands on" business, but times are different.
Q: How important have good employees been to your success?
Ans: I would say extremely important, for two reasons. Firstly, your people represent your business and may be your customers first contact with your business, so you want that to be positive. Secondly what you learn about yourself when you have to manage people is very valuable, good employees stay with you if they are happy and feel appreciated for their efforts, and that's a skill you must learn.
Q: How long do you stick with an idea before giving up?
Ans: That's a tricky one , probably wouldn't give up , but would recalibrate and change the goal, or the approach., tweak the idea and keep moving forward.
Q: What motivates you?
Ans: There was a time that we joked about that at home and my answer then was three hungry children and a wife at home, now my motivation would be the simpler things. Staying healthy and well, enjoying your days work, enjoying your down time with family and friends.
Q: What are your ideals?
Ans: To have integrity in my dealings with customers, suppliers, and anybody we transact business with. To be authentic and credible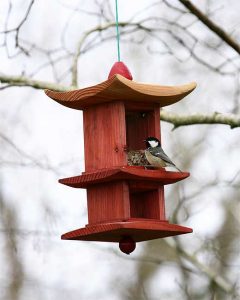 Q: How do you generate new ideas?
Ans: I think we have endless capacity but accessing it is a skill, I think its worth setting time aside to recharge, to give your brain permission to entertain new ideas, to see what might come to the surface. Coming away from the work environment, perhaps learning something new myself, trying something new, could be a sport , or activity, or reading something from a different field, all those sort of things. It helps to keep learning.
Q: How do you define success?
Ans: Doing something you like every day, and calling it work.
Q: How do you build a successful customer base?
Ans: By creating happy customers, who place value on your product or service, who return to you, and talk about you and tell other people.
Q: What is your favorite aspect of being an entrepreneur?
Ans: Having choices about when , where and who I spend time with, also having choice about where you put your effort and energy.
Q: What has been your most satisfying moment in business?
Ans: I think my answer to that would be to focus on the present moment and be thankful that we are still in business now. We have had satisfying moments in the past but I recognize that we are still here now and I'm happy with that. If I could step into the future and the business is rocking and moving forward, today is the most satisfying. Might sound like a matrix moment, but there you go.
Q: What do you feel is the major difference between entrepreneurs and those who work for someone else?
Ans: The entrepreneur has vision, dreams, goals, based around their business and takes a step outside of their comfort zone. Also has an ability to deal with other people. Maybe also has a bigger ego, which can be a positive or a negative. Getting into business for yourself and growing the business, and being in business 20 years on, has been a process and continues to be.
Q: What kind of culture exists in your organization? How did you establish this tone and why did you institute this particular type of culture?
Ans: We work hard and lead by example, show up on time, deliver results on time. We empower people to think and grow, by delegating and sharing responsibility. We value and recognize effort, we encourage initiative and communication and Safety in paramount.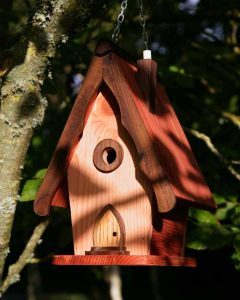 Q: In one word, characterize your life as an entrepreneur.
Ans: Risk-taker
Q: If you had the chance to start your career over again, what would you do differently?
Ans: Pay more attention and understand accounts , use the information to drive decisions
Q: How has being an entrepreneur affected your family life?
Ans: Being and entrepreneur has had a positive influence on our children, they have seen hard work, problem solving, commitment to people, in action , on a daily and weekly basis. For us it has been positive.
Q: What is your greatest fear, and how do you manage fear?
Ans: Having nothing to do would probably freak me out, and I control that by keeping busy
Q: How did you decide on the location for your business?
Ans: It was deliberate choice, after travelling and coming back to my home place, we considered locating the business to an urban area, but opted to stay in Fethard on sea and work to bring our customers to us. Is has worked out.
Q: Do you believe there is some sort of pattern or formula to becoming a successful entrepreneur?
Ans: Yes, good mindset matters. Failing plenty and not quitting, but having another attempt. Giving yourself the right sort on encouragement, self belief.
Q: If you could talk to one person from history, who would it be and why?
Ans: Sitting bull, chief of the Sioux nation, I admire the ability to interact with the earth in a sustainable way. Like to hear how he might answer a few of these questions, as they related to his world.
Q: Who has been your greatest inspiration?
Ans: Possibly my wife Carmel, but she doesn't like the limelight and would run out the door if I said this in public.
Q: What book has inspired you the most? (OR what is your favorite book?)
Ans: The Magic of thinking big, I read it 20 years ago, and it still inspires me.
Q: What are some of the biggest mistakes you've made?
Ans: Purchasing property in Spain just before the bust
Q: How can you prevent mistakes or do damage control?
Ans: Cant prevent mistakes entirely, but can take a calculated risk, know what your exit strategy would be if you are entering into a new field, and be prepared to change course /direction in response to a change in circumstances. You might end up where you wanted to be, just by a different route than the one you planned at the outset.
Q: What are your hobbies? What do you do in your non-work time?
Ans: Deer Stalking, woodcarving, clay target shooting, skiing. Family time.
Q: What makes you happy?
Ans: Everyday is a new day, new opportunities, new people. Happy customers.
Q: What sacrifices have you had to make to be a successful entrepreneur?
Ans: Hard work would have intruded on family time over the years, hard not to but that's a choice you make
Q: If you were conducting this interview, what question would you ask?
Ans: What are your top 3 priorities in your business for the next 12 months?