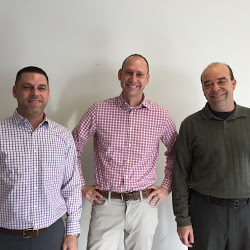 1. Kindly give our readers an introduction to your business. Please include what your business is all about, in which city you are located and if you have offices in multiple locations/ cities.
Ans: Squared Auto is located in Akron, OH and offers a wide selection of used trucks, SUVs, cars, and vans for any budget. With multiple lenders and banks available to get you the best loan to suit your needs, Squared Auto will get you the best auto loan rate and terms. Stop in to see all the used vehicles in West Akron.
2. Kindly give us a brief description about yourself (it should include your brief educational or entrepreneurial background and list some of your major achievements).
Ans: Growing up in the car business, Simon Snellenberger and his family proudly own and operate Squared Auto. They know that your reputation is the key to success in any business.
3. To what do you most attribute your success?
Ans: Having a great team to work along side with. Without quality, hard working fellow colleagues to work with, the business and customer experience will suffer.
4. How do you go about marketing your business? What has been your most successful form of marketing?
Ans: Online through digital. The car buying experience has changed. We understand that and want to make it as easy as possible for customers to shop and find what they need online.
5. What is the best way to achieve long-term success?
Ans: Having a great team and giving a great customer experience. Our best compliment is a referral from a happy customer.
6. How important have good employees been to your success?
Ans: Most important aspect
7. What motivates you?
Ans: Seeing the smile on a happy customers face and helping my fellow employees have happy and successful families.
8. What is your favorite aspect of being an entrepreneur?
Ans: Having the flexibility to still have quality time with my family
9. How did you decide on the location for your business?
Ans: Just wanted an easy location for customers to find. We are right off the highway with easy access from Cleveland, Canton, Medina, or any other neighboring cities.
10. Who has been your greatest inspiration?
Ans: My father Sam Snellenberger Sr. He was very entrepreneurial and treated everyone with a great deal of respect.