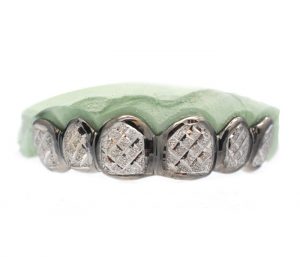 Q: Kindly give our readers an introduction to your business. Please include what your business is all about, in which city you are located and if you have offices in multiple locations/ cities.
Ans: Our company, GotGrillz, is one of the largest online e-tailers of custom grillz. We have been in the jewelry industry for over 20 years, and have been perfecting the craft of making grillz for the last 10 years. GotGrillz has been around for roughly 3 years pushing heavily into the online market, and now expanding into a local brick and mortar location in Houston, Texas.
Q: Kindly give us a brief description about yourself (it should include your brief educational or entrepreneurial background and list some of your major achievements).
Ans: I have been working in the Jewelry Industry since I was very young, working with my father in his retail and wholesale stores. I attended school at the University of Houston, and was able to get my Bachelors Degree in Marketing. After working in Corporate America for 3 years, I decided that my heart truly belonged in Jewelry and that's when GotGrillz was born!
Q: What inspired you to (start a new business venture) or (to make significant changes in an existing business)? How did the idea for your business come about?
Ans: I was sick of working for someone, and had a large list of resources available to me in the Jewelry Industry. I had seen many Grillz companies around town, however their quality was below standard, and their pricing was way too high. I knew there was an opportunity for me to provide a very high quality custom product, with a very fair price for the consumer.
Q: What three pieces of advice would you give to budding entrepreneurs?
Ans: Three pieces of advice that I would give to entrepreneurs would be to Never Give Up (as Generic as it sounds, its very important as you'll have days that you are completely unmotivated to do anything!), Don't Get Too Comfortable, and Don't be afraid to take a small break every now and then. Your mental health is crucial to building a business. If your focus isn't there, you wont be able to succeed at any of the tasks/ visions at hand.
Q: What would you say are the top three skills needed to be a successful entrepreneur?
Ans: -Resiliancy, Desire to Learn, and Focus
Q: How many hours do you work a day on average?
Ans: On Average, approx 10 hours a day
Q: How do you go about marketing your business? What has been your most successful form of marketing?
Ans: A lot of our marketing has been done via social media. Instagram and Facebook are free/relatively cheap tools that can be utilized to greatly boost your visibility within your industry.
Q: Where did your organizations funding/capital come from and how did you go about getting it? How did you obtain investors for your venture?
Ans: Capital has been self- funded, with profits being invested back into the business for growth.
Q: What is the best way to achieve long-term success?
Ans: Understanding that nothing happens over night will help you achieve long term success. Stay focused on your task at hand, and don't get caught up thinking in the monetary success. Enjoy what you do first. The money will come!
Q: Where you see yourself and your business in 5 – 10 years?
Ans: The goal is to be the largest online e-tailer and wholesaler of Custom Grillz. I don't believe we are too far away from making this happen!
Q: Excluding yours, what company or business do you admire the most?
Ans: Tesla would be a big one. Very innovative and pushing ahead in the e-vehicle space. Also, SpaceX is a huge one as well!
Q : How important have good employees been to your success?
Ans: This is very important. If you don't have employees that understand your vision, they wont help you succeed. Some people are looking for just a paycheck. Those people will do the bare minimum amount of work and will not assist to growth in your business.