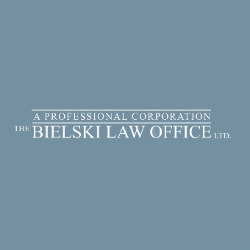 Q 1. Kindly give our readers an introduction to your business. Please include what your business is all about, in which city you are located and if you have offices in multiple locations/ cities.
Ans: Bielski Law Office is a boutique law firm specializing in estate planning, real estate, probate, and corporate law. We serve the entire Chicagoland area including the Chicago suburbs. We have offices in Chicago, Hinsdale and Skokie.
Q 2. Kindly give us a brief description about yourself (it should include your brief educational or entrepreneurial background and list some of your major achievements).
Ans: John Bielski has over 20 years of experience practicing law. He is an alum of DePaul University College of Law and Benedictine University. He resides in the Western Suburbs of Chicago with his wife and son.
SJ Chapman joined Bielski Law Office upon graduating from Northwestern University School of Law in 2012. Her undergrad degree is from UNC-Chapel Hill. She serves as chair of the Northwestern Law School Alumni board, and is involved in several philanthropic efforts including a pro bono probate practice and training abroad through Lawyers Without Borders. She lives in Rogers Park with her husband Nic.
Q 3. What inspired you to (start a new business venture) or (to make significant changes in an existing business)? How did the idea for your business come about?
Ans: John Bielski opened Bielski Law Office in 2010 to focus on estate planning. He enjoys working with clients from all backgrounds and all orientations to tailor an estate plan that meets each person's unique goals.
Q 4. What three pieces of advice would you give to budding entrepreneurs?
Ans: Have a good lawyer as a part of your team
Make sure you have a clearly defined mission and audience
It can be hard work to pursue your goals, but the reward is always worth it
Q 5. What would you say are the top three skills needed to be a successful entrepreneur?
Ans: Knowledge
Perseverence
Enjoyment in meeting other people and networking
Q 6. How many hours do you work a day on average?
Ans: 8-10
Q 7. To what do you most attribute your success?
Ans: Every client is a new opportunity to engage, teach, and learn something new.
Q 8. How do you go about marketing your business? What has been your most successful form of marketing?
Ans: Networking with other professionals and asking for connections to referral partners is our number one form of marketing
Happy clients are our best marketers! Doing a great job for them means they'll pass our information along to their connections.
Q 9. What is the best way to achieve long-term success?
Ans: Having a solid foundation of wanting to get out of bed and do what you do, and then getting out of bed and doing it!
Q 10. Where you see yourself and your business in 5 – 10 years?
Ans: The goal is to expand the firm with more clientele and more matters, with the same clients coming back to us for more services along the way.
Q 11. How important have good employees been to your success?
Ans: Employees who love working here have been crucial to our success, and have made it a great working environment.
Q 12. How long do you stick with an idea before giving up?
Ans: It depends on the idea – if I determine it's not a good idea anymore, I am comfortable abandoning it for the next one. It's important to constantly evaluate the quality of one's endeavors.
Q 13. What motivates you?
Ans: Serving people – our clients, the community, and our employees. Bettering the lives of others makes us all grow as people.
Q 14. What are your ideals?
Ans: As lawyers, we all have a base foundational ideal of justice and fairness. Working to make sure people's goals are met within the legal system in a way that everyone feels is fair is always the goal.
Q 15. How do you generate new ideas?
Ans: We generate new ideas through conversation with each other, with other lawyers, and of course with clients, who bring great ideas to us that we can work to enhance.
Q 16. How do you define success?
Ans: Success is meeting your goals while helping others to meet theirs too.
Q 17. How do you build a successful customer base?
Ans: Asking the question "what would make you happy" is an important first step, and then getting our clients to that outcome is what makes us successful with them.
Q 18. What is your favorite aspect of being an entrepreneur?
Ans: Being my own boss – setting my own goals, and figuring out the best way to achieve them.
Q 19. What has been your most satisfying moment in business?
Ans: Getting referrals from existing clients is the most satisfying aspect of being in this business because it means we did a great job for them and they believe we can do the same for the people they care about..
Q 20. What do you feel is the major difference between entrepreneurs and those who work for someone else?
Ans: An entrepreneur is much more of a risk taker, but it pays off because the reward is much bigger and incredibly satisfying.
Q 21. What kind of culture exists in your organization? How did you establish this tone and why did you institute this particular type of culture?
Ans: We have a great culture that prioritizes work-life balance. We are our own little family, and make sure that everyone's needs are met, that they know they are a valuable member of our team, and that we couldn't do it without their help and positive attitudes.
Q 22.In one word, characterize your life as an entrepreneur.
Ans: Adventure
Company Detail:
Company : Bielski Law Office
Contact : John Bielski
Address : 15 Spinning Wheel Rd., Suite 214
City : Hinsdale
State : IL
Zip : 60521
Phone : 312­-583­-9430
Email : bielski@bielskilawoffice.com