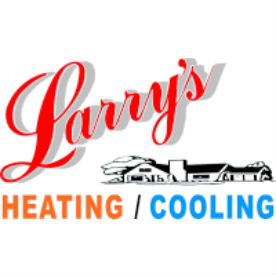 Q: Kindly give our readers an introduction to your business. Please include what your business is all about, in which city you are located and if you have offices in multiple locations/ cities.
Ans: Larry's Heating and cooling provides professional HVAC services the people in and around Yankton, South Dakota
Q: Kindly give us a brief description about yourself (it should include your brief educational or entrepreneurial background and list some of your major achievements).
Ans: In 1982 Larry and Peggy Olson started Larry's Heating and Cooling. For more than 30 years, we have been keeping homes and businesses like yours comfortable year round.
Q: What inspired you to (start a new business venture) or (to make significant changes in an existing business)? How did the idea for your business come about?
Ans: WIth over 30 years of experience in the industry, we felt there was a need for a new heating and cooling business that would provide higher levels of customer service and great prices.
Q: What three pieces of advice would you give to budding entrepreneurs?
Ans: Passion, Persistence, and Patience
Q: What would you say are the top three skills needed to be a successful entrepreneur?
Ans: 1. Ideas are great, but execution is what will drive your business. 2. Your plan doesnth have to be perfect, dont waste time on the unnecessary. 3. Be ready for change!
Q: How many hours do you work a day on average?
Ans: 10-12
Q: To what do you most attribute your success?
Ans: Having a great team
Q: How do you go about marketing your business? What has been your most successful form of marketing?
Ans: Reputation and word of mouth built the foundation of our business, but really getting into digital marketing is where our business really started to grow.
Q: Where did your organizations funding/capital come from and how did you go about getting it? How did you obtain investors for your venture?
Ans: Self-funded startup over 30 years ago
Q: What is the best way to achieve long-term success?
Ans: Success is a marathon, not a sprint. Be consistent and patient in your work.
Q: Where you see yourself and your business in 5 – 10 years?
Ans: Expanding in other areas with new offices and locations.
Q: Excluding yours, what company or business do you admire the most?
Ans: Starbucks. They went from a single coffee brew-house to an international namesake. It took incredible vision and an amazingly executed game plan and found success in a market that had major international players already.
Q: How important have good employees been to your success?
Ans: Incredibly important!
Q: What motivates you?
Ans: Growing a business that impacts and improves the lives of our employees
Q: How do you generate new ideas?
Ans: Brainstorm session with our inner circle of senior employees as well as taking feedback from our marketing company.
Q: What is your favorite aspect of being an entrepreneur?
Ans: I'm a builder by nature. Seeing a business grow through your hard work is incredibly satisfying.