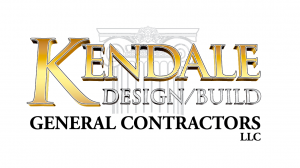 Q: Kindly give our readers an introduction to your business. Please include what your business is all about, in which city you are located and if you have offices in multiple locations/ cities.
A: We are a Jacksonville-based contractor that provides expert planning and construction services to clients throughout the Southeast.
Q: What inspired you to (start a new business venture) or (to make significant changes in an existing business)? How did the idea for your business come about?
A: Through industry experience, we saw a need for a company like ours. Great results, hard work, and trustworthy
Q: What three pieces of advice would you give to budding entrepreneurs?
A: Be patient, your business should revolve around a need or solving a real problem, make sure you adapt to changes in your industry
Q: What would you say are the top three skills needed to be a successful entrepreneur?
A: Passion, Drive, and Resilience
Q: How many hours do you work a day on average?
A: 60
Q: To what do you most attribute your success?
A: Really enjoying what we do and having a great team around us.
Q: How do you go about marketing your business? What has been your most successful form of marketing?
A: Lots of word of mouth from satisfied customers and more recently, lots of digital marketing strategies.
Q: Where did your organizations funding/capital come from and how did you go about getting it? How did you obtain investors for your venture?
A: Self-funded
Q: What is the best way to achieve long-term success?
A: Patience. Success is not an overnight thing.
Q: Where you see yourself and your business in 5 – 10 years?
A: Expanding into new territory while still providing a high level of service to our clients.
Q: Excluding yours, what company or business do you admire the most?
A: I love all businesses. I respect any individual who takes the chance to go out on their own and create something.
Q: How important have good employees been to your success?
A: Very important. You don't have a successful business without them.
Q: What motivates you?
A: My family and employees. In the end I am the person responsible for making sure they are able to take care of themselves and their families.
Q: What are your ideals?
A: PLANNED RESULTS THROUGH PROFESSIONAL MANAGEMENT.
Q: How do you generate new ideas?
A: Usually via discussions with employees. They deal with the clients on a daily basis and can often bring great feedback from the field
Q: How do you build a successful customer base?
A: By delivering quality and consistent results. A good reputation is the most valuable thing in business.
Q: What is your favorite aspect of being an entrepreneur?
A: I love the everyday challenges it presents.
Q: In one word, characterize your life as an entrepreneur.
A: Crazy
Q: How did you decide on the location for your business?
A: Our location isnt as important because our service is provided on the jobsite.
Q: Do you believe there is some sort of pattern or formula to becoming a successful entrepreneur?
A: It's different for everyone. There is no playbook for success.