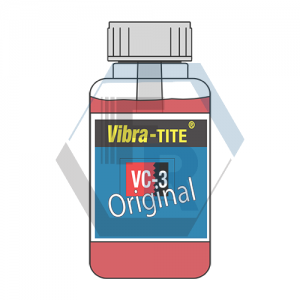 Q: Kindly give our readers an introduction to your business. Please include what your business is all about, in which city you are located and if you have offices in multiple locations/ cities.
Ans: Fasteners Resource is a nationally recognized master distributor of bulk fasteners and we are warehouse based. We are a veteran owned business and we are operating in our 11th year in business.We started off in the recession of 2008 figuring we had nowhere to go but up.
We sell all types of fasteners in all finishes, from Grade 2 to Grade 9 Hex head cap screws, in zinc black oxide, yellow zinc,plain to stainless steel. We have screws of just about any type from wood working to sheet metal to self-drilling, self-tapping, screws, and concrete anchors, to name a few. Our current inventory level is over 75,000 different products including electrical fittings, wire and now recentl, a large inventory of nationally branded safety products. We are located in Ortonville, MI and operate with multiple warehouses in Ohio, and New Jersey and Chicago, Illinois. We service many industries, aftermarket RV industry, Aftermarket automoritive, automotive teir 2 and 3, construction, landscape, rigging,agriculture. We also manufacture parts for the poultry, RV industry and aftermarket automotive industries under our DBA of FRMG (Fasteners Resource Metal Group) a Div. Of Fasteners Resource.
Q: Kindly give us a brief description about yourself (it should include your brief educational or entrepreneurial background and list some of your major achievements).
Ans: I am a US Navy Submarine Veteran. I studied Marketing and sales at Kennesaw State University for two years and 1 year at Davenport University in Kalamazoo MI. I never finished college but have continued with classes and I have owned two small businesses' that have all been in some form of product distribution. I have been in outside sales since 1994 and probably before that honestly. As a teenager I worked my way up from the rental shop to the selling floor of the pro shop. I started my career in industrial sales and manufacturing, I spent almost 15 years in that industry. I worked for Michigan Gas Products in Ferndale Michigan where I was hired to manage an outside sales territory, In two years' time I was managing that territory in excess of $1.5 million in sales. I then took a Job with Michigan Air Gas as a regional sales representative and grew that territory to about $2.0 million in sales; I tired of my career in the corporate world and began a company called JT Heimler and Associates. We were a marketing and sales company employing two employees and we sold products in the outdoors and hunting industry. We expanded it quickly and grew our sales channels to well over $1 million in sales in three years with three product lines. We sold our company. It was then that Fasteners resource and industrial Supply was created in 2008 with First year Sales $47K to today at $1.2 Million.
Q: What inspired you to (start a new business venture) or (to make significant changes in an existing business)? How did the idea for your business come about?
Ans: I wanted to get away from the corporate grind, I was already doing work for "them" at nights and on the weekends,my job was more than 9 to 5. I wanted way more, Iwasnt fulfilled, I wasn't happy even though I had company car, decent salry insurance. Even with all that it came with so many rules, salary was capped on a regular basis and big custoemers were turned into house accounts the next year, I decided that I could do it on my own. I needed the freedom to embrace whatever changes I desired.
Q: What three pieces of advice would you give to budding entrepreneurs?
Ans: Believe in yourself and your ideas, don't give up, and be darn sure you are happy doing it and do it for the reasons in your heart and not for the money. When your happy and your business is successful money will always follow.
Q: What would you say are the top three skills needed to be a successful entrepreneur?
Ans: Have a SOLID plan and specific ideas to get to your goals you set for yourself and your business. Second, have some money behind you, at least 6 months' worth based on your budget and the business budget. DON'T GIVE UP, don't let money or not having enough of it scare you. And remember don't talk so much, Loose lips sinks ships. The more you tell people about your ideas the more people tend to tell you it won't work. Prepare yourself to work smart and hard and many hours and no matter how big you get stay grounded and true to yourself.
Q: How many hours do you work a day on average?
Ans: 12 to 16 hours(travel days) 5 to 6 days a week.
Q: To what do you most attribute your success?
Ans: Perseverance, being too stupid to quit! So many times, I look back and say I didn't quit, that is the reason I am here today.I have always pushed forward to the point of success to whatever degree that would be.
Q: How do you go about marketing your business? What has been your most successful form of marketing?
Ans: We are just now expanding into the digital world this past year or two. With google and constant contact and the new website ecommerece store. Before that years were filled with face to face outside sales and massive travel. We have been fortunate that we have had our base of customers trust us and refer us regularly.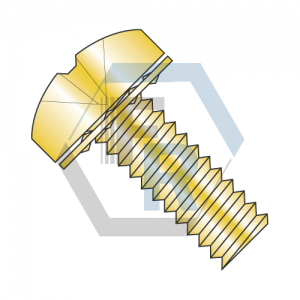 Q: Where did your organizations funding/capital come from and how did you go about getting it? How did you obtain investors for your venture?
Ans: I didn't have any capital. Wish I had, it was a tough road for a long time. We didn't have any debt though. We never wanted investors and still don't. I started going to door to door looking for my first sale. I built on that one and added another and so on and so forth. My biggest piece of advice in the financial arena for small business owners is to develop a strong relationship and your financial institution. I prefer credit unions. Everyone know me there from the load officers to the tellers to the door man. I think that was part of our success. They really helped us with small lines of credit here and there and a credit card. We made sure they got paid earlyevery time NO MATTER WHAT. I lived frugally for 5 or 6 years. We maintained our personal line of credit, we kept up to date, and it wasn't until last year that we borrowed and opened up our first line of credit from the credit union 55k. It was capital to help manage a growing AR balance and build a new website and help with the hiring of another employee.
Q: What is the best way to achieve long-term success?
Ans: Write your goals down, include your audacious dreams, and systematically break those big pictures down into little goals and check them off as you go. Stumbling, changing direction is okay, just keep your eye on the prize.
Q: Excluding yours, what company or business do you admire the most?
Ans: There are many, but a few are Walmart, Amazon, Ford, Apex Spring, and Untuck it,
Q: How important have good employees been to your success?
Ans: I can't answer this as we have only had a couple and I don't feel it is a good enough pool to draw from. I do feel it is VERY important to have good employees as the key players who can think like you and drive business is a good thing. I do foster a good work environment to grow and learn for everyone. In todays age it is difficult to find driven dedicated people who want to work from the ground up and learn a new trade.
Q: How long do you stick with an idea before giving up?
Ans: I don't typically give up, But some business ideas take 6 month to a year to fully develop and see any success with any of them. It depends on the idea, some things can be deployed quickly with a set of plans, other things are very long term and require constant refinement and you have to roll with changes that happen in real time.
Q: What motivates you?
Ans: Customer interactions and sales, then money.
Q: What are your ideals?
Ans: Integrity, honesty, freedom and passion in everything I do.
Q: How do you generate new ideas?
Ans: They usually arrive from our customers. They suggest a new product or need a solution, and we adapt our company to that. It usually ends up that what is good for that customer there is at least one more it works for too! I come up with some pretty sound ideas driving. I am alone and can think outside the box without disctractions.
Q: How do you define success?
Ans: Hard question to answer briefly, Success to me is happiness! Success is more than money. I think people associate all too often that money equals success. I did at one point, it's easy to get stuck in that trap. I measure everything! Success is a great meeting with a customer or new customer even if there wasn't a sale. Success can be some simple as a compliment about me or our business or a team member.
Q: How do you build a successful customer base?
Ans: One at a time. It's that simple. Do you're very best and SERVICE the day lights out of each customer, go beyond their expectations at every turn.
Q: What is your favorite aspect of being an entrepreneur?
Ans: The freedom to do as I want to do daily outside of our customers schedule of course. The ability to make an unlimited income.
Q: What has been your most satisfying moment in business?
Ans: The growth of our business in such a short period of time. When you look back at the beginning and compare it to now you can't help but to be proud of all the obstacles and success you have accomplished. The awesome customer base we have achieved, I love the energy they give to us.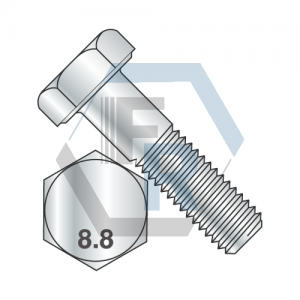 Q: What do you feel is the major difference between entrepreneurs and those who work for someone else?
Ans: I feel those that work for someone else typically don't have skin in the game. They expect a paycheck, they expect vacation, it's an entitlement attitude that I don't agree with. When you are self-employed you wake up every day unemployed. You have to go search for the next sale and or account. Most people who report to a job everyday can't stomach that on a daily basis.
Q: What kind of culture exists in your organization? How did you establish this tone and why did you institute this particular type of culture?
Ans: I was in a corporate world where accounting ruled the roost so to speak, sales came second. I always disagreed with that philosophy. Our atmosphere is sales first, customer service first, nothing else matters. I hired people with strong customer service skills.
Q: In one word, characterize your life as an entrepreneur.
Ans: Free.
Optional Questions –
Q: If you had the chance to start your career over again, what would you do differently?
Ans: I don't think I would change too much, I have been a professional sales person for 25 years. If there was one thing I would change, I would have finished college. But over the years I have read and taken many specific courses to help give me the knowledge to run my business.
Q: How has being an entrepreneur affected your family life?
Ans: In the beginning, there was only my wife and I with our first daughter on the way. Today there is three children and a dog and two team members. As the business grew it afforded us a lot of extras and it was and still is a successful business. However, as the business continued to grow, we constantly struggled with the growing pains, not enough room for inventory, not adequate office space, equipment etc. that causes a great deal of stress on the marriage and family. We didn't handle it as well as we would today. So while all that was going on and living some pretty successful years, I had a tendency to just live in the moment or moments of the success. I think we both figured it would all just play out okay. The family side of life got busier, very busy. Three very athletic children, travel sports, academics, and of course the business didn't stop. We grew into multiple states and different times zones and the phone and my travel schedule interrupted family time, but since it was our sole source of income it was necessary to field the calls and attend to business. This entrepreneurial dream however, answered the call of my ability to attend children's events and it allowed my wife to be a stay at home mom and business owner. It definitely impacted the family negatively from a time standpoint and sure there were many discussions about this. I stayed true to my business plan and ideaologies that this sacrifice was necessary for the legacy of the business and its future for our children and other families we employed.
Q: What is your greatest fear, and how do you manage fear?
Ans: Flying to high and crashing from a high altitude. Not in the literal sense as in airplanes, although that is a concern of mine these days. Maturity seems to be increasing my fear. It's my tough on the street raw experiences of people and business that has opened my eyes beyond all that is bliss. So my real fear is losing everything. I bet my money on large projects every day. I spend my own money to make payroll, to buy inventory on a guess, one mistake and it goes away quickly. I am not sure how I manage it, I try to expercise to keep that anxiety in check. I am a very high energy guy and that helps me GREATLY. I suppose another way, is my experience, I keep a close eye on my past and remember where I made mistakes and try not to repeat them. Also, being the youngest in my family by 14 years I saw a lot of my families learning challenges in their busienss' and I remember them.
Q: How did you decide on the location for your business?
Ans: IT is still a home based business with warehouses now, but it all started in the garage. I always wanted it to be bigger and better but we started it here because frankly that is all we could afford to make the start.
Q: Do you believe there is some sort of pattern or formula to becoming a successful entrepreneur?
Ans: Yes I do. Sales Cures the Ales! If you have a sale everything else can fall into place, but you need to have a proper budget to go along with the sales. In the beginning you have to do everything yourself and frankly we still do to some degree, But it's important to network and let people who specialize in things do what they do. Most importantly, never discredit ANYONE, there isn't one person you meet that can't help you in some fashion. Everyone has a talent or multiple talents and don't dismiss anyone, You can learn from everyone you meet. Keep your mind and heart open to all you meet,
Q: If you could talk to one person from history, who would it be and why?
Ans: Ronald Regan. Mr. Regan ran this country as a business, because it is. I would have liked to have some of his advice regarding our plans for short term and long term.
Q: Who has been your greatest inspiration?
Ans: My Brother Scott and his wife. They have built, from scratch several business'. They are in the truest sense of the word entrepreneurs.
Q: What book has inspired you the most? (OR what is your favorite book?
Ans: A year Long Day, by A.E. Maxwell and Ivar Ruud. That book inspired me and told me to preserve under all circumstances. One Minute Salesman and One Minute manager.
Q: What are some of the biggest mistakes you've made?
Ans: Sheesh! Not enough time to write this one. SO MANY, but we haven't repeated any of them. I used to think a mistake was a failure,I would get so down on myself but I no longer or try not to think that way. I try to find some good in all of them. There ALWAYS IS, you just have to look beyond the negative.
Q: How can you prevent mistakes or do damage control?
Ans: Always tell the truth and don't promise what you know you can't deliver when you say you will. SLOW DOWN, let the excitement fuel you, but don't let it drive you off the cliff.
Q: What are your hobbies? What do you do in your non-work time?
Ans: I love to read, I love children, I love little league baseball, my daughters are in competitive cheer and I am very involved in all those activities. I love the outdoors and mowing grass and landscaping. In the fall I spend a fair amount of time bow hunting.
Q: What makes you happy?
Ans: Anyone's accomplishments, stories of success from nothing, and people, people still make me happy. I love learning about people and teaching them, that makes me happy.
Q: What sacrifices have you had to make to be a successful entrepreneur?
Ans: I have bet it all so many times. Money and time. I have risked so much that if it had not worked we would have lost our home, cars, etc. Maybe not immediately but if the check was late, or didn't come in at all could have been disastrous.