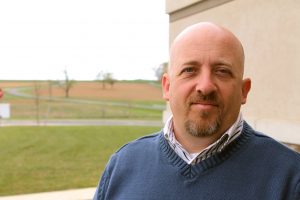 Q. Kindly give our readers an introduction to your business. Please include what your business is all about, in which city you are located and if you have offices in multiple locations/ cities.
A. Our business if CoffeeCo – we are a locally owned restaurant/coffee shop that serves great food and has a full menu of coffee drinks as well. We have two locations in Lancaster, PA
Q. Kindly give us a brief description about yourself (it should include your brief educational or entrepreneurial background and list some of your major achievements).
A. I have been involved in the business world for many years. I spent 20 years in the construction industry working for a large construction firm in a number of different roles. When I left the firm I was the operations manager overseeing all field operations.
I then spent 13 years as a mission director/family-life pastor for a large church her in Lancaster, PA. I oversaw the connection to 40+ international partner around the world and created a number of campaigns to connect people in our hometown to others around the world. In 2015 we purchased CoffeeCo and began to make plans to grow the business.
Q. What three pieces of advice would you give to budding entrepreneurs?
A. Being an entrepreneur takes lots of hard work.
Look for opportunities to grow your leadership skills.
Learn from others that are farther along in their careers
Q. What would you say are the top three skills needed to be a successful entrepreneur?
A. Solid work ethic
Good communication skills
Understanding that people are important
Q. How many hours do you work a day on average?
A. 10-12
Q. To what do you most attribute your success?
A. We have a great team of people working with us
Q. How do you go about marketing your business? What has been your most successful form of marketing?
A. Our most successful marketing has been word of mouth. We work hard to give people a great experience and great food. When we do that people will talk about us.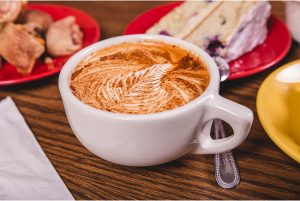 Q. Where did your organizations funding/capital come from and how did you go about getting it? How did you obtain investors for your venture?
A. We started our company with a partner that was involved in other businesses and had available funds. We also took out a loan from a local bank that was willing to work with us.
Q. What is the best way to achieve long-term success?
A. Understanding that the business you are in is about people and how you treat them.
Q. Where you see yourself and your business in 5 – 10 years?
A. I hope that we have additional locations and are a household name in our local community.
Q. Excluding yours, what company or business do you admire the most?
A. I am always gleaning from people that are farther along in business than I am.
Q. How important have good employees been to your success?
A. Our team is the most important part of our success
Q. How long do you stick with an idea before giving up?
A. It doesn't take me long to move away from a bad idea. Our team does take time to explore new ideas well before we implement them.
Q. What motivates you?
A. Making a difference in people's lives
Q. What are your ideals?
A. Having integrity in my connections with my staff and the local community is really important to me.
We want to create stress-free spaces that give our staff and guests a respite from the crazy world we live in.
Q. How do you generate new ideas?
A. I listen to podcasts, read books and visit other restaurants
Q. How do you define success?
A. I define success by how well our team enjoys their job
Q. How do you build a successful customer base?
A. Do a great job with every interaction with a guest
Q. What is your favorite aspect of being an entrepreneur?
A. Not sure – I enjoy so many aspects of the business world it is hard to nail down a favorite.
Q. What has been your most satisfying moment in business?
A. My most satisfying moments are those times when our staff steps up and handles tough situations like I would.
Q. What do you feel is the major difference between entrepreneurs and those who work for someone else?
A. The bottom line is all up to the entrepreneur – there is no safety net.
Q. What kind of culture exists in your organization? How did you establish this tone and why did you institute this particular type of culture?
A. We work to create a stress-free environment so that guests that walk through our doors are a little less stressed when they leave than when they walked in. We talk about this to our team all the time.
Q. In one word, characterize your life as an entrepreneur.
A. interesting
Q. How has being an entrepreneur affected your family life?
A. We have been able to work together as a family and our kids have really grown in their leadership skills.
Q. How did you decide on the location for your business?
A. Our first location was already an existing restaurant. Our second location we looked for a location that had lots of traffic and was in a very visible location.
Q. Do you believe there is some sort of pattern or formula to becoming a successful entrepreneur?
A. You need to have a strong work ethic be willing to learn about how to runa business.
Q. If you could talk to one person from history, who would it be and why?
A. I would probably speak with Ronald Reagan – I think he was one of the greatest leaders and really seemed to be able to bring a team together to accomplish a common goal
Q. Who has been your greatest inspiration?
A. My kids – when I see them running after their dreams it inspires me to do the same
Q. What book has inspired you the most? (OR what is your favorite book?)
A. I have spent lots of time reading the Book of Proverbs. It really has so much leadership wisdom even if you aren't someone that has faith.
Q. What are some of the biggest mistakes you've made?
A. Probably the biggest mistake I have made is not taking enough time to analyze the numbers in our business.
Q. How can you prevent mistakes or do damage control?
A. I believe that training is really important to prevent mistakes. The more training we do the better our team is.
Q. What are your hobbies? What do you do in your non-work time?
A. I enjoy spending time with my family and traveling.
There is not much non-work time but when I do get time off we enjoy a nice dinner out or spending time with friends.
Q. What makes you happy?
A. Spending time with my family.
Q. What sacrifices have you had to make to be a successful entrepreneur?
A. Well – I don't know what you mean by success but I believe that we have.